The Customer Focused Entrepreneur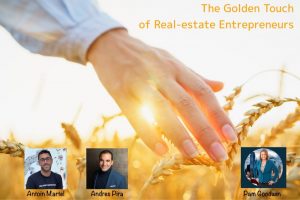 Entrepreneurship opens an opportunity for anyone, anywhere at any time to create groundbreaking business success and dramatically change their financial future. 
While talking with hundreds of successful entrepreneurs on my show, I met with three well-respected real-estate influencers, that not only became very successful in their field but also chose to teach and help others to become real-estate experts.
Whether you are looking for an opportunity to leave your 'Nine to Five' job, or you are already an entrepreneur looking to become an influencer on your field, you will find a lot of tips and insightful ideas on today's show.
Keep Reading »