Ep. 264 – Rhonda Petit advise entrepreneurs: Learn what the true value of your business is!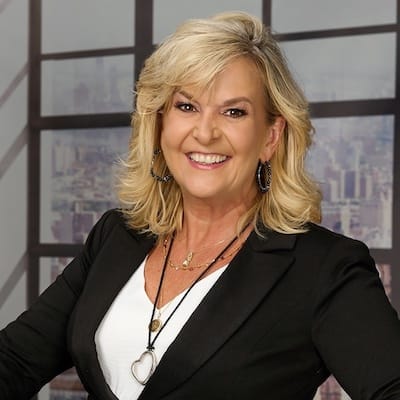 Rhonda Petit is a Sales and Business Peak Performance Coach with 35 years of Sales and Sales Management experience in Corporate America in the life sciences and diagnostic markets. She has experience working with Fortune 500 and Fortune 1000 companies.
Today she works enthusiastically with Corporations and Individuals with champion mindsets, who know school is never out, who want to continually grow to unleash and activate more of their true potential and power.
She helps people discover their deepest desires, leverage the untapped potential in their hearts, activate their potential and achieve their personal and professional goals so they can create the life they want and realize true fulfillment.
Rhonda is a seasoned Sales Professional, a certified coach, leader, in-demand speaker, and author of "The Spirit of Selling."
Most passionate about
I am most passionate today about helping people realize the potential that lies within them, especially given the fast-paced changes that are occurring in the world today.
I'm passionate about selling. I wrote a book about selling and how you can tap into the subconscious mind and your potential by understanding it and understanding more about the divinity within you.
Rhonda's career and story
I intended to be a chemist, but I got a double major in business because I was always fascinated, especially living in the United States, with free enterprise, being an entrepreneur, and building my own business.
I was working as a chemist for chemical company and called the representative for J.T.Baker. The chemical company had been promoted and, there, the sales position was open. My lab manager knew I liked the business end of things. My position was eliminated in 2019 and I had been going to coaching school because I always knew I wanted to be an entrepreneur. I had my own business when they informed me of the news. I looked up at the sky and said, "Okay, I guess it's time for me to do this now, as opposed to later." That's when I started my coaching business.
Best advice for entrepreneurs
Recognize that your business is serving people and what the value of your business is. Know your worth and the impact you can make on other people with your services. Don't be timid or scared to step out and do what you love.
The biggest, most critical failure with customers
In the beginning, I was caught up in a lot of the mechanics and the details. Because I was not aware of, and really conscious of, the value of my service, I would let people off the hook. If they came up with an objection, I would be timid, stand back, and listen to what they were saying.
Biggest success with customers
The greatest success is when you deliver a service and feel the energy from the people who got something from it. You see they've had an alteration and a shift that has put more life into them. They're excited that they've had a breakthrough. They recognize something that was holding them back and now they see why it was holding them back and how they're going to proceed. They're lifted, like virtual chains are coming off.
Rhonda's recommendation of a tool
Zoom

Having a Zoom meeting is much more impactful than when you had meetings on the phone.
Rhonda's one key success factor
I find that my biggest strength is when I really get present and honest with myself. I lean back into myself and say, "You can do anything you set your mind to."
I think about my successes as opposed to the failures. That allows me to keep going and make the results happen, to go with the punches. It's always served me.
Rhonda's Mountain
Since we believe that the best way for entrepreneurs to get fast, big, and sustainable success is by leading your (new) market category, and the entire entrepreneurial journey reminds me of mountaineering, I want to ask you: Is there a mountain you dream of climbing or a mountain you have already climbed?
I love being out in nature, as an avid gardener, and to have climbed mountains.
For me, the mountain analogy is that while I like being one with nature, there's also the analogy of persistence. When we go on these entrepreneurial journeys, we must be persistent. We can never lose sight of our goal. We have to know that, with every step forward we're taking, we take one step at a time. Enjoy the journey and the scenery as you climb, and just keep climbing.
The best ways to connect with Rhonda
Want to learn how to start your Entrepreneurship?
Download for Free

HOW TO START ?
Want to learn how to choose the best Name and Logo? Not sure which customers to focus on right now and where they are? Want to build your website, or trying to figure out how and what content to share on social media?