Ep. 175 – Shane Barker: "People ask me, 'What can I do to become successful?' and I say, 'Fail fast and fail hard.'"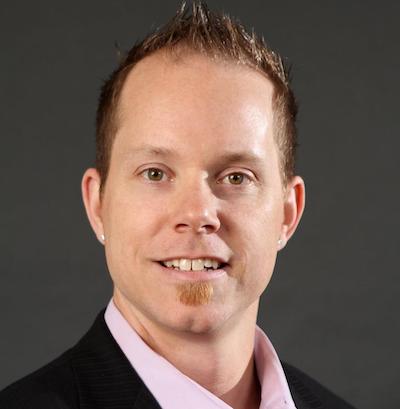 Shane Barker is an instructor for a Personal Branding -Influencer Marketing at UCLA. He has been in the influencer space for over 8 years and has been a keynote speaker at the Influencer Marketing Days Conference, Influencer Marketing Hub, and Influencer Marketing Summit Mexico.
Shane was recognized as one of the 100 Most Influential People in Influencer Marketing alongside Kim Kardashian, Gary Vaynerchuk, and legendary PR leaders like the CEO of Edelman.
He does 2-day Influencer Marketing Workshops for brands and agencies all over the nation and is a top contributor at INC, Huffington Post, Forbes, and Salesforce.
Most passionate about
I help businesses grow offline and online. That's what I've done for over 25 years and what I'm most passionate about.
Shane's career and story
I started working for a restaurant chain store, where I was in charge of opening up new restaurants. It was mainly taking care of the POS (Point of Sale) system. I did that for several years all over the US. That was my first part, what I call my Shane 1.0 version.
Then I started the Shane 2.0 period, which is everything about the digital space. We build websites, my team is extremely good at SEO, we do influence marketing. I teach at UCLA about how to become an influencer.
It has been a long journey. I used to own a bar in California. I built, with two partners, a company from a zero to $25 million valuation in two years. And I had plenty of businesses that failed in the meantime.
You have to fail. It's part of the business. People ask me, "What can I do to become successful?" and I say, "Fail fast and fail hard. Fail as quickly as you can and keep doing that over and over because those lessons are invaluable."
The main similarity between the restaurant world and the digital world is the concept of really "wowing" people with your service and product offering. In any business, you should treat your customers beyond their expectations. This is something I did with the restaurants and it's relevant to any customer.
If you treat people right and you treat people well, they will come back for the business and good things will happen.
Shane's best advice for entrepreneurs
One of the things that I didn't do and that today any entrepreneur can and should do is to take a mentor. My advice to any entrepreneur is to find a mentor or a consultant and ask them the questions that might otherwise take the entrepreneur six months to figure out.
I was more of a 'go-getter'; I was sure I could figure it out, I could do it on my own, no one was as good as me, and the like. I had great people around me but I needed great people who were smarter than me.
I wasn't asking for help. I felt like, as an entrepreneur, I should figure out everything by myself. That this was part of the journey.
Shane's customers
Today I have a team of 36 awesome people. We focus mainly on SAS companies—helping them with their marketing and doing a lot of SEO. We have become very good at it over the years and we help our customers' sites get to number one as a result of leading many keywords.
My current website has 160,000 visitors each month thanks to the knowledge we have gained over the years.
We focus on inbound marketing. People find us through many points of contact. We use speaking events and podcasts, I write posts for the media, and much more.
So, we are a good fit for SAS companies and anyone looking to get more exposure in the digital space.
Biggest failure with customers
One of my biggest failures was in the company we brought from zero to $25 million in two years. And one of the things we had issues with was customer service. Although I was trying to wow the customers with our service, there was a time when my business was growing so fast, I didn't pay enough attention to customer service.
As a result, our customers started getting mad at us. There was a point where customer service wasn't our strong point and that was something I really prided myself on.
We were in the real estate business and a lot of emotions were tied to houses. I think the biggest mistake was not setting the expectations as we should. We managed to fix it and turn the ship around but it did take a while.
Today, I look at it differently to make sure I never let it happen again. And it never happened with the companies I established after that company.
Biggest success due to the right customer approach
We are very transparent about what we do and how we do it. If a customer walks away after six months because they think they can now do it themselves, that's fine with me. I'm an educator by nature.
I tell my customers: The monthly money you pay me is nothing compared to your recommending me to a friend.
If I get those referrals, then I know we are doing the right thing. If people are willing to put their name on the line for my company, that's the biggest gift I can get.
The point where Shane stopped chasing customers
That point happened about eight or nine years ago. It was when we started investing heavily in content marketing and SEO—when we decided that we wanted many more inbound people coming in.
In the last five or six years, we've been very lucky in that we can be very picky with our customers and make sure that we are taking only those that are a good fit for us in terms of their budget and expectations.
Today, instead of focusing on 26 things that I can do, I really focus on these four things that we are doing very well.
Most recommended technological tool
I use around 25 tools, but the tools I almost can't live without are SEMrush, Google Analytics, Google Search Console, and ahrefs.com, which is similar to HMRush. We use both.
Shane's key success factor
My strongest key success factor is having people who are smarter than I am around me and on my team.
The second is building processes. You should be in a situation in which your business can run without you, like in my business. If I want to take a month off of my business, would my business still run? If you can't say that your business will still run without you, then you don't have a business.
Shane's Mountain
Since we believe that the best way for entrepreneurs to get fast, big, and sustainable success is by leading your (new) market category, and the entire entrepreneurial journey reminds me of mountaineering, I want to ask you: Is there a mountain you dream of climbing or a mountain you have already climbed?
I have climbed mountains and I'm an avid hiker. I do enjoy physical challenges and I ran marathons in the past.
I enjoy the digital space and helping businesses because I enjoy looking at their mountains and being able to help them get up this mountain, while also being a bit more intelligent about how they get up this mountain faster.
The reason I jumped onto being a consultant is that I enjoy teaching and educating people and being able to teach them what I've learned so that they can get up this mountain faster than I did the first time.
Recommended tools
SEMRush – SEMrush offers solutions for SEO, PPC, content, social media and competitive research. Trusted by over 6000000 marketers worldwide.
Ahrefs – You don't have to be an SEO pro to rank higher and get more traffic. Join Ahrefs – we're a powerful but easy to learn SEO toolset with a passionate community.
The best ways to connect with Shane
Join our Facebook Groups
More resources for Entrepreneurs
Don't Miss – Customer Focus Strategy & Execution: Market Analysis for Fundraising
Hayut Yogev's Latest post: Is the magic that helped entrepreneurs like Jeff Bullas (570K Twitter followers) or Douglas Burdett become leading successful influencers happening again?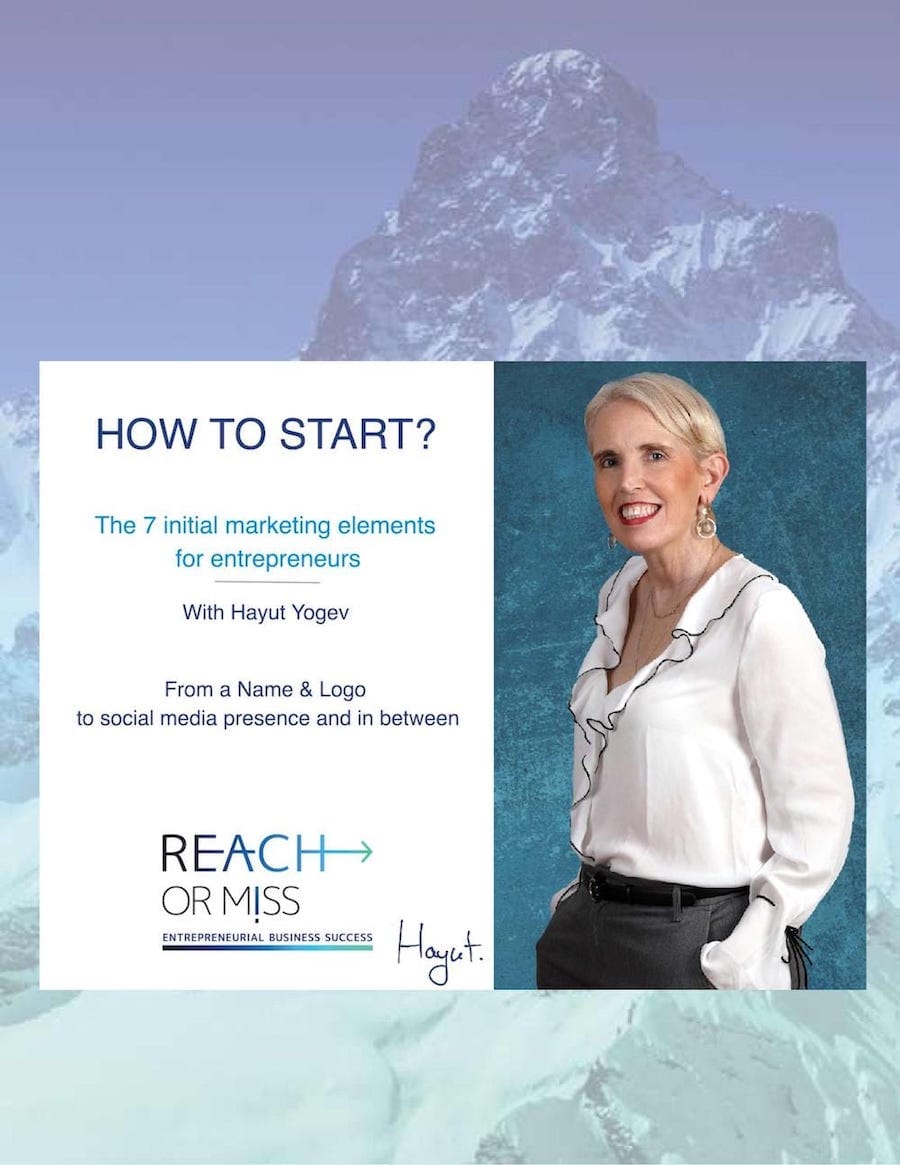 Want to learn how to start your Entrepreneurship?
Download for Free
HOW TO START ?
Want to learn how to choose the best Name and Logo? Not sure which customers to focus on right now and where they are? Want to build your website, or trying to figure out how and what content to share on social media?