Ep. 174 – Ryan Coon "We made the classic mistake that most entrepreneurs make. We built a beautiful product and assumed the customers would find us."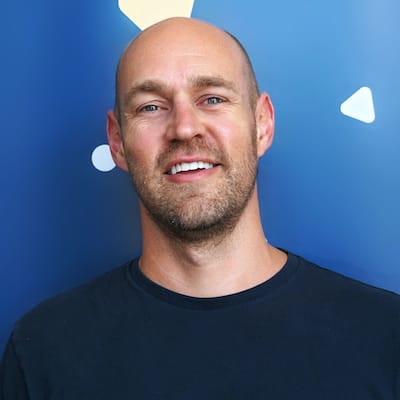 Ryan Coon is an entrepreneur and co-founder & CEO of Avail, an all-in-one software solution designed for do-it-yourself (DIY) landlords that is used by more than 600,000 landlords and tenants across the United States.
Ryan has a hardworking spirit and together with his co-founder, Laurence Jankelow, they developed the idea for their company Avail on a napkin that now solves the needs of thousands of landlords and renters. Prior to founding Avail, Coon was an investment banking associate at BMO Capital Markets. He left this high paying job to travel, learn to code and launch a tech startup that solves the need of a previously left out market, the DIY landlord.
Most passionate about
Today, I'm the co-founder and CEO of a company called Avail. Avail is a platform that improves the residential rental experience for independent DIY landlords and rentals.
In the US half, rental units are owned and self-managed by individuals like you and me. These are very busy full-time professionals who happen to own real estate, as a way to either build passive income or save for retirement.
In the past, those individuals had managed their properties with spreadsheets, pen and paper, and check. We have digitalized that experience.
Ryan's career and story
My background is a bit unique. After university, I started working for a large investment bank in Chicago. I was mostly doing mergers and acquisition work for big financial investment firms, but in addition to the crazy hours working in banking, I was also investing in real estate.
I knew these problems first-hand. I really understood the customers' pain points. I couldn't find any product that I wanted out there, so I convinced my co-founder to join me. We both left our full-time jobs and spent three years learning coding to build this company – Avail. We built the first version by ourselves.
How did Ryan start to gain customers?
I think we made the classic mistake that most entrepreneurs make. We built this beautiful product and assumed that the customers would find us.
Fortunately, we were our target audience and we understood the customers. We knew the product and the pain points that it solves.
So, early, we stumbled upon content marketing, which is about creating good content and positioning yourself as a thought leader. We optimized this content to SEO and Google, and that's how we drove people to our site. This is how we got the first thousand Avail
We are very happy with what we accomplished so far, but we are certainly not satisfied. Today there are 180,000 individual landlords and real estate who manage their rental properties with Avail.
The power of marketing and digital marketing is fantastic but there are still eight million individuals out there.
Ryan's best advice for entrepreneurs
I think too many entrepreneurs focus on building a product. It's very important to follow the tech rule of a minimum valuable product.
I want to advise entrepreneurs to build their minimum valuable audience. Instead of building the product first, go out there and start building an audience through a blog, a podcast, or social media. Get the people who trust you and like you.
When you do build a product and start selling something, you've already got an audience whom you can share your product or service with.
Biggest failure with customers
Like any entrepreneur, I have a lot of stories of things that we fell at. In the United States, there are two types of real estate owners: individuals like us, and much bigger institutions and companies.
Our biggest failure was, early on, trying to serve both types of customers. We probably spent six months to a year trying to focus on both types of customers. It was really trying to be everything to everyone.
We needed to be laser-focused on one type of customer.
Biggest success due to the right customer approach
We built an incredible team that is really customer-focused. Customer-centricity is one of the core values of our company. Every single person in the company spends hours each month handling customer support requests.
That level of focus of our team, about keeping the customer at the center of everything we do, has been our number one accomplishment and the reason for our success.
Most recommended technological tool
The number one tool that we use to service our customers is Zendesk. We use it every single day, and everyone on our team can use Zendesk to engage with customers.
The other recommended tool, especially for people who build digital products, is a product called Fullstory. Fullstory allows you to see how customers engage with your website.
Ryan's key success factor
My superpower, if I have to name one, would be persistence. The idea is that you haven't failed if you don't give up. There have been numerous times in building the company and in my entrepreneurial journey when it would have been easier to give up and fail.
Just not giving up is probably the number one reason we've had success.
The other thing is that we certainly couldn't have done it alone. We've had an unbelievable team of professionals. So, while it was my co-founder and me who started the company, it's really all of the individuals who have come since then who have made it into what it is today.
Today, we have 32 employees, most of them here in Chicago, but with COVID-19, we've started reaching people in other locations, which has been a transformation and shift for us.
Ryan's Mountain
Since we believe that the best way for entrepreneurs to get fast, big, and sustainable success is by leading your (new) market category, and the entire entrepreneurial journey reminds me of mountaineering, I want to ask you: Is there a mountain you dream of climbing or a mountain you have already climbed?
We are in Chicago, which is about as flat as it can get, but I've spent a lot of time in Colorado. I've climbed numerous 14,000-foot mountains in Colorado.
The story that I love to share is that in 2011 I had a chance to go up to the base camp of Mount Everest. That was an incredible journey because I was very outside my comfort zone…
We were on this 14-day incredible journey up to the base camp of the highest mountain in the world. For the next mountain, I plan to go to Peru.
Recommended tools
Zendesk – Award Winning Customer Service Software, trusted by 200000+ customers. Make your customers happy via text, mobile, phone, email, live chat, social media.
Fullstory – FullStory is your digital experience analytics platform for on-the-fly funnels, pixel-perfect replay, custom events, heat maps, advanced search, Dev Tools, and more.
The best ways to connect with Jason
Join our Facebook Groups
More resources for Entrepreneurs
Don't Miss – Customer Focus Strategy & Execution: Market Analysis for Fundraising
Hayut Yogev's Latest post: Is the magic that helped entrepreneurs like Jeff Bullas (570K Twitter followers) or Douglas Burdett become leading successful influencers happening again?
Want to learn how to start your Entrepreneurship?
Download for Free

HOW TO START ?
Want to learn how to choose the best Name and Logo? Not sure which customers to focus on right now and where they are? Want to build your website, or trying to figure out how and what content to share on social media?