Ep. 155 – Ross Quintana best advice to entrepreneurs "Know yourself. So many people don't really understand their own brand."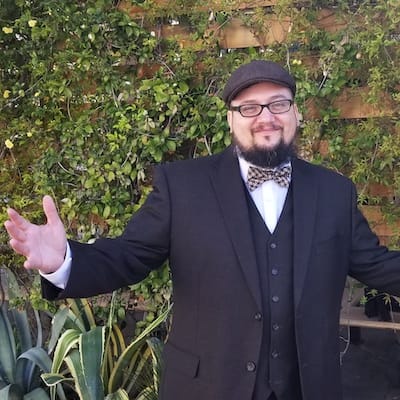 Ross Quintana, Founder of Social Magnets a Social Megnets and Personal Branding Company. Buzzsumo Top 100 Social Media Influencer, Content Creator, Writer, Multi-talented Business Futurist with a Passion for Customers, Employees, and Thought Leadership.
Most passionate about
The first item on the list is my personal brand. At my business, Social Magnets, we do personal branding along with social media management. I am constantly refreshing my own brand.
My two goals for my personal brand in 2020 are what I call "The Content Army," which is about sharing one's voice. You have to create a ton of content in order to be heard out there. You need not only quality content but also a quantity of content. So, my goal is to work on my "Content Army" across many different formats. My second goal is to focus more on social video. I was one of the early adopters of live streaming but I still feel that I need more of that.
It's so easy to feel that you are creating a lot of content but are not really out there. Social video helps people connect with other people.
In my business, Social Magnets, we help people build their social brands and we manage social media.
Ross's current career and customers
Besides my personal brand and my business, Social Magnets, I'm head of social for Adobe Partners. I loved the company before I started working for them. I was an influencer for them for three years. After that, I started working for them. I moved to Utah and designed a social selling program for Adobe Partners about connecting through social media.
Before the show, we talked about the effect of the coronavirus crisis on businesses. One of my clients is Gravity Speakers, which is facing challenging times now. But this is the time to find ways to connect with our audience and really have meaningful relationships that will last through a disruption.
The last piece is the book I'm currently writing. It's called Radiating Value and it's about the future of holistic business: how to tie together all the little slivers in business, like customers' experience, employees' experience, digital transformation, and technology.
Talking about the coronavirus, I've been working remotely for 12 years. As a futurist, I look at this new situation from a different perspective.
People don't realize that this crisis actually has accelerated the adoption curve. If two months ago you'd told people to start running their businesses and business connections remotely, they probably would have told you that they can't work from home, although many people have already been doing so for several years. But this crisis just pushed people to do what would have happened anyway in the future. As a futurist, I look at this new situation from a different perspective.
Ross's best advice for entrepreneurs
Most people blame the wrong things. The truth is, it's about mindset. My first bit of advice is: Know yourself. So many people don't really understand their own brand. Know your capabilities and what you deliver. You must understand that you are delivering value and experience. This is also something that you can do virtually.
Talk with your customers. You have social media, so it's very easy to talk with your customers. You don't need to talk with a million customers but start with one. Ask, "Why did you buy that? What does it mean to you?" Look at your value, what the market thinks of you. You should offer the highest value as the market sees it.
Many entrepreneurs have a false assumption that "because I created that, I know what the real value is." That's many times not true. You need to talk with your customers to understand what they need and want.
Many of the business people whom we work with are executive thought leaders, influencers, and public speakers. I see how people are making more work for themselves. They are busy being amazing at speaking at conferences and running companies but they don't have a presence on Twitter. Their bios are too short, so no one knows what they do.
Biggest failure with customers
My biggest failure was related to pricing. It was about under-estimating myself. I was in real estate for 12 years when the real-estate market crashed and I had no job at all.
Then I started to consult and help business people. The first customer I started with offered me $50 a day. Since I had no job at all, I thought, '$50 is better than nothing,' and so I started very low. I raised the price with any new customer, but it was still too low.
That was my biggest mistake and it was an ongoing failure.
Biggest success due to the right customer approach
I am one hundred and 20 percent of appreciation. I appreciate everything. Everything is a big success—even things that some people would consider difficulties.
Every customer, for me, is a journey into a new avenue to succeed and learn, including failures. Everyone contributes to my success. I see my work with Adobe as a success. I met them on Twitter. I randomly got into Adobe chat and I started giving value. I didn't come with a plan or requirement. Eventually, they invited me to be their influencer in Adobe Summit. I went there and didn't expect anything; I just did the best I could. That ended with them wanting to hire me, which then moved me and my family to a different state. Together with my other clients, my income started to increase exponentially.
My network became my biggest success because it's about relationships.
Most recommended technological tool
I would choose social media. Nobody thinks that social media is a new hot thing … and they're absolutely wrong. Social media has not been fully integrated or adopted. The value of social media is not even close to being scratched on the surface.
So, the crazy answer would be social media and YouTube. YouTube allows you to learn anything and everything and master whatever you are doing, 10 times better.
Ross's key success factor
It's people. My love for people. I don't need anything from somebody. I just get out there and engage with people. That authenticity of caring about people, what they are doing—that is a rare thing, and that rarity means it has a lot of value. If you are out there and you are engaging, every door will be open for you.
Ross's Mountain
Because we believe that the best way for entrepreneurs to get fast, big, and sustainable success is by leading your (new) market category, and the entire entrepreneurial journey reminds me of mountaineering, or conquering a mountain, I want to ask you: Is there a mountain you dream of climbing or a mountain you have already climbed?
I used to be a snowboarder when this sport was new, and I used to say, "I don't climb the mountain; I ride the mountain."
On the business side, it's creating versus reacting to the market. It's your mindset saying, "I'm going to ride that mountain." Dominating by taking steps and building your success. The world isn't going to get any better. You have to get better.
In terms of a physical mountain, I told you earlier that we moved to Utah. One of the reasons we moved to Utah was for the mountains. We are surrounded by walls of mountains. I get up in the mornings surrounded by mountains, and I'm ready to start the day.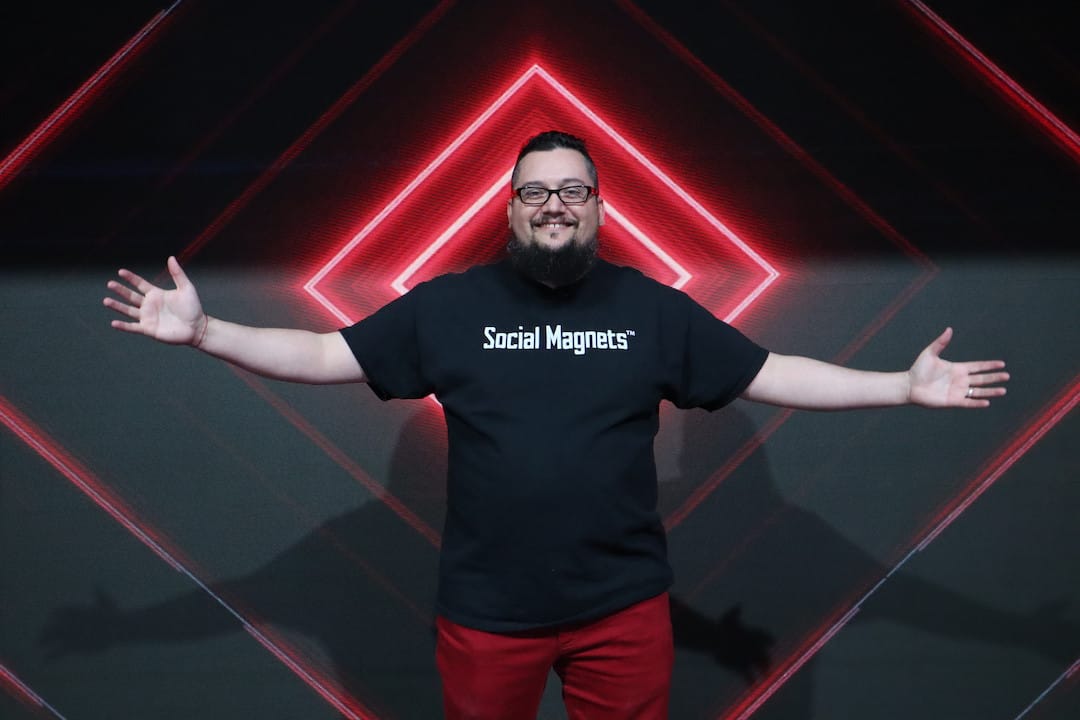 The best way to connect with Ross:
More resources for Entrepreneurs
Don't Miss – Customer Focus Strategy & Execution: Market Analysis for Fundraising
Hayut Yogev's Latest post: Is the magic that helped entrepreneurs like Jeff Bullas (570K Twitter followers) or Douglas Burdett become leading successful influencers happening again?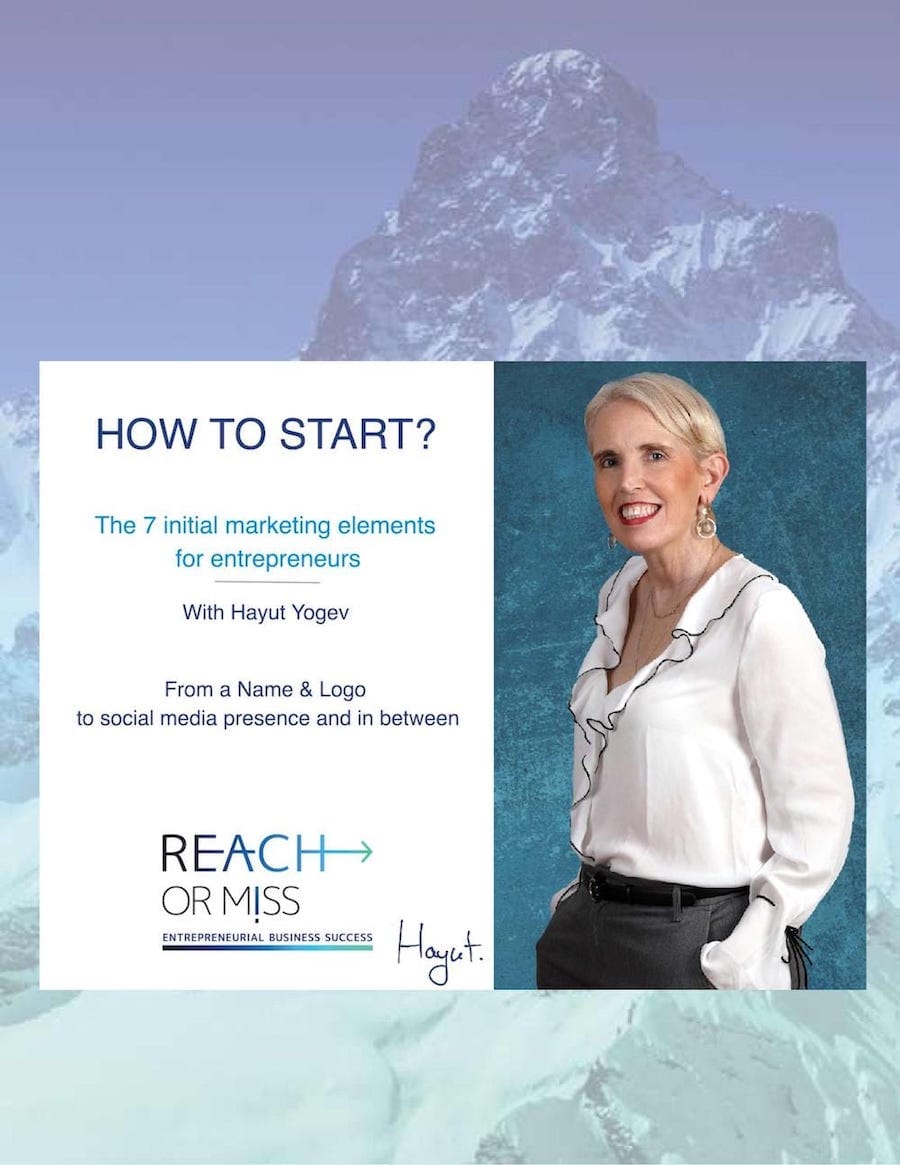 Want to learn how to start your Entrepreneurship?
Download for Free
HOW TO START ?
Want to learn how to choose the best Name and Logo? Not sure which customers to focus on right now and where they are? Want to build your website, or trying to figure out how and what content to share on social media?