Ep. 158 – Lance Tyson – "People buy emotionally but justify it logically. Entrepreneurs sell thanks to their enthusiasm, but they need to find the logical reasons for people to buy."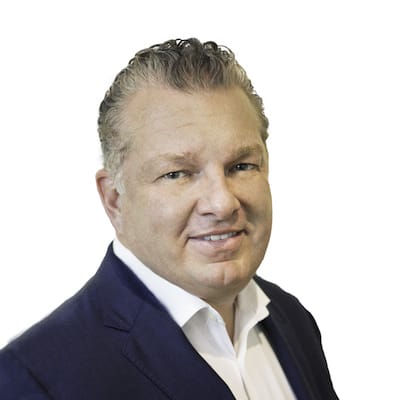 A born entrepreneur and self-starter, Lance Tyson is an authority in the sales world with a passion for developing strong business leaders. Lance has worked with some of the biggest names in sports and entertainment, including the New York Yankees and the Dallas Cowboys. After leaving school to start his first business, Lance began working for Dale Carnegie. He rose through the ranks eventually building the most successful Dale Carnegie operation in North America.
After a fifteen-year run, Lance sold his interest in Dale Carnegie in order to form a new company, Tyson Group. The focus of Tyson Group is to diagnose your sales team and propose solutions that deliver results that make sense for your organization and needs. We aren't just a company that provides training—we are a partner that provides solutions
Most passionate about
Our organization helps entrepreneurs and salespeople compete in this complex world. That's what I'm passionate about. Many of the entrepreneurs we work with are very product-heavy. Sometimes they aren't equipped to sell things but they have the enthusiasm to sell.
At the Tyson Group, we coach, train, and consult sales leaders and their teams. I always say that entrepreneurs and salespeople are the last great worriers.
There are plenty of opportunities today for push marketing like Amazon but there are also plenty of opportunities where things should be sold, and to be presented. At the end of the day, people buy from people.
Lance's career and story
I'm an entrepreneur by nature. My father was an entrepreneur. I left college in my senior year. It was the time when the Berlin Wall was coming down and I read an article about imports and exports. We decided to start a company that was import-export. I was going to become a broker.
One of the companies I was calling on decided I was pretty good as a salesperson, so they hired me for salary.
I went back to college and at the same time was very passionate about self-improvement. That was the time of the Stephen Covey movement, the Tony Robbins movement, and I wanted to apply to one of those companies.
At the same time, a friend of mine introduced me to Dale Carnegie's book, which I still believe is the finest book you can ever read about being a leader and a salesperson. When I was trying to join one of those self-improvement companies, I found out that there was a Dale Carnegie office in Philadelphia.
The guy who had the sponsorship of the office ended up hiring me. My role was to sell their 'sales program' of 12 weeks to companies and entrepreneurs.
Then I got married and, because you needed a college degree to teach Dale Carnegie, my wife forced me to go back to college so I could teach there. Over time, I became an owner of one of their organizations and we ended up buying several of their organizations around the U.S.
I always had a passion for sales because I did a lot of training and sold a lot of sales programs to companies and business owners. And I've seen a lot of great success.
We sold our interest in 2010. Then I started the Tyson Group and another company.
As an entrepreneur, you need to sell yourself to the bank, to investors, to vendors, to new employees, and, of course, to users. So, I really believe in the process of sales. A lot of entrepreneurs fail on that. They are so excited about their product that they forget that everybody else might not be so excited about it.
Lance's best advice for entrepreneurs
Entrepreneurs must understand that the sales process is the buying process inverted. I would say to entrepreneurs that they need to find out who would want their product and why they would want it.
Entrepreneurs manage to sell thanks to their enthusiasm. The Latin root for enthusiasm is "enthuse," which means "possessed by a god." The last four letters are IASM—"I Am Sold Myself," which means the logical cause that drives people to buy something.
As an entrepreneur, you need to find the logical reasons that will drive people to buy, beyond your enthusiasm. Remember: When people buy things, they buy emotionally but justify it logically.
So, when you think of your sales process, you need to think about the logical reasons why somebody would want to buy your service or product. This will then bring up the reasons they wouldn't want it.
Biggest failure with customers
There are several. I wish I could say there is only one. There is a company in the U.S. called Asplundh. It's an international company based in Philadelphia. They cut trees around high wires, so they work with utility companies.
I was a young up-comer to Dale Carnegie and I had a chance to sell a very large consulting and training. At that point, it would have been the biggest thing I'd ever sold. It would have been wonderful.
I met with this guy, Billy. We had coffee and I had a great conversation with him. We were able to move the deal to another step, meaning he was bringing his boss. Billy was very particular that everything was bottomed up. Everything felt smooth. He was a pro, and little things were important to Billy.
When I came to the meeting with his boss, the people he reported to, and him, I prepared a proposal. I decided to change his name from Billy to William on the proposal. Clearly, on his card, it said "Billy" and not "William." I decided to make it what I thought was more formal and appropriate.
When I came to the next meeting, Billy was quick to point out that his name wasn't William, that his family name was Billy, and it was named after an important proactive. He made a very big deal about it.
I didn't get the business. I don't know if I didn't win the business because of that, but I would say that the little things are everything. My not getting to know him and to know how important the name is – that's everything in business. We sell to people, we do business with people. A person's name is the most important sound to that person; when we miss that, we miss everything.
Biggest success due to the right customer approach
I would like to take it to the first time I bought a business as an entrepreneur. I guess every one of us, and the listeners as well, has a partner who is significant to them—the person they live with or somebody else.
For me, it's my wife. If she wasn't involved in the risk I've been taking as an entrepreneur, I wouldn't have the small to mid-business I have today. When I decided to leave Dale Carnegie Philadelphia and buy an operation of my own without partners, my wife and I set out together. We put down some parameters and she was willing to take the risk.
I made a couple of calls to a couple of marketplaces, and I called the Cleveland office. I talked with the owner and, the next day, after a 10-hour drive in the dark, I met with him. We verbalized the deal that same day.
That, for me, is a great success—not because I negotiated a great deal, but because I connected with a man I still know. He worked with me for many years after that. I think that, as an entrepreneur, your ability to know how much risk you are willing to take is critical.
Most recommended technological tool
These days, people have probably started to realize that you don't need to meet in person to do a lot of things. For the last year, I have loved a tool called ClearSlide, which we use all the time on our presentations. It allows us to share our presentations and interact with the other side and turn the camera on.
What I love most is that after we send our proposal, we can see where the other side spends more time while looking at it. I was doing a presentation to our salespeople the other day, and we could even tell if they were looking at the slides while I presented to them.
Lance's key success factor
It's a quote from Albert E.N. Grey in the 1940s: "Successful people form habits to do things unsuccessful people don't like to do." For me, it's the driver. My motivator is that I'm willing to do what it takes to be successful.
Lance's Mountain
Because we believe that the best way for entrepreneurs to get fast, big, and sustainable success is by leading your (new) market category, and the entire entrepreneurial journey reminds me of mountaineering, or conquering a mountain, I want to ask you: Is there a mountain you dream of climbing or a mountain you have already climbed?
Currently, my sons are at home, which is a good thing, and we have a lot of discussions. We've been talking about what life looks like, what's the difference you can make, where do you want to be—conversations like that. I shared with them that, before they were born, my father had two families. He had seven kids with his first wife and then he married a very young woman. I'm the oldest of three kids from his second wife.
When he passed, I was asked to give a eulogy. And on my desk, there is a picture of a man standing next to a tree, looking at a mountain. It reminds me of the quote I shared in my eulogy. My dad reminded me that there is always another mountain. It's the essence of achievement.
"The credit belongs to the man who is actually in the arena… who knows great enthusiasms, the great devotions; who spends himself in a worthy cause; who at the best knows in the end the triumph of high achievement, and who at the worst, if he fails, at least fails while daring greatly, so that his place shall never be with those cold and timid souls who neither know victory nor defeat." (Theodore Roosevelt)
The best way to connect with Lance:
More resources for Entrepreneurs
Don't Miss – Customer Focus Strategy & Execution: Market Analysis for Fundraising
Hayut Yogev's Latest post: Is the magic that helped entrepreneurs like Jeff Bullas (570K Twitter followers) or Douglas Burdett become leading successful influencers happening again?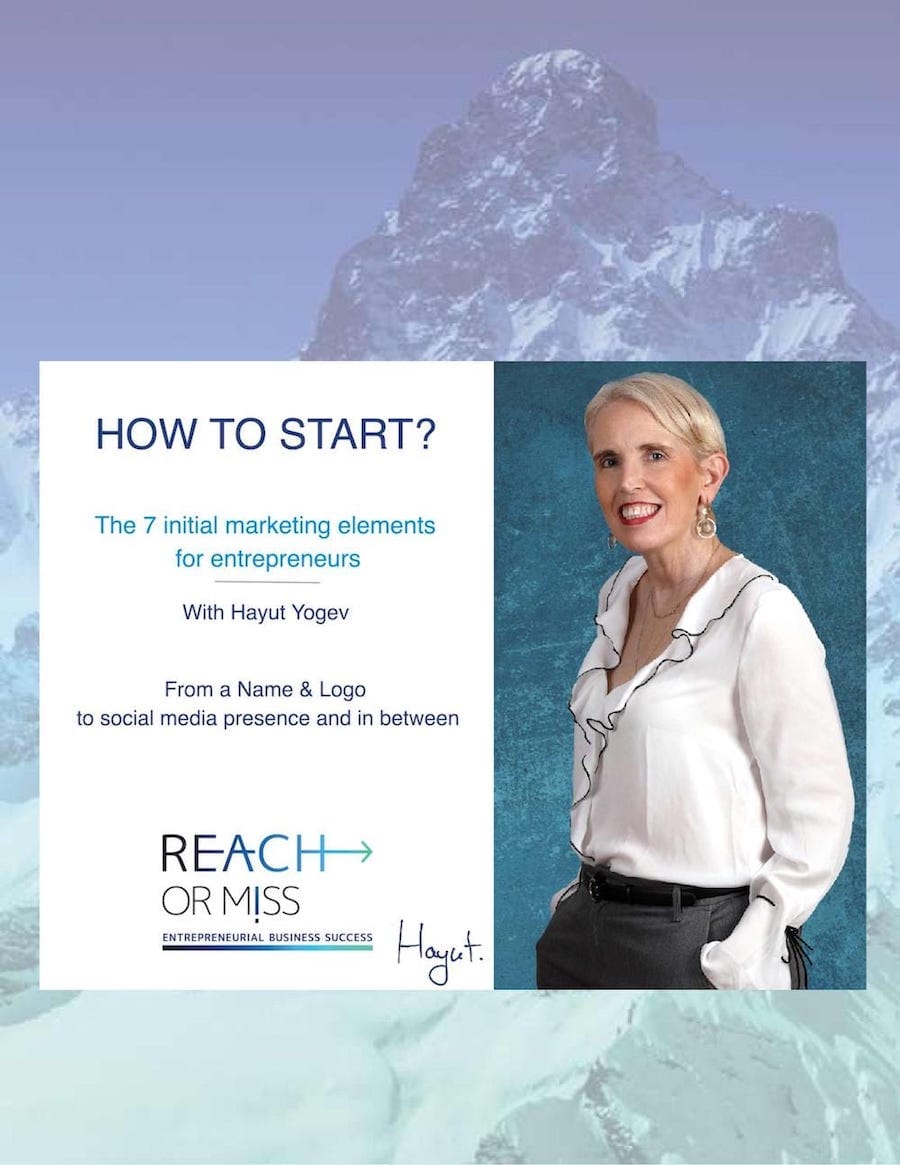 Want to learn how to start your Entrepreneurship?
Download for Free
HOW TO START ?
Want to learn how to choose the best Name and Logo? Not sure which customers to focus on right now and where they are? Want to build your website, or trying to figure out how and what content to share on social media?