Ep. 182 – Joe Karlsson "It took me years to get there, but right now I have my dream job!" Can you say the same??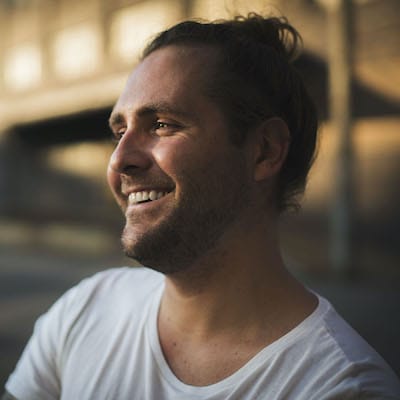 Joe Karlsson is a software engineer turned Developer Advocate at MongoDB. He comes from the frozen tundra of Minneapolis, Minnesota (and yes, it does get really cold here, and no, not everyone here has the accent from the movie, Fargo).
Joe has been primarily a Node and JavaScript engineer. He has been writing, teaching, and talking about code his entire career. Sharing what he knows and continuing to learn about programming is truly the thing he loves doing the most.
Most passionate about
I'm most passionate about Developers Advocate. I work for a database software tech company called MongoDB. As part of my job, I get to hang out with developers all the time. I make cool tools for them, or documentation, I speak at tech conferences and I make videos at Twitch stream.
Whatever developers need, I make that for them.
I still consider myself a software engineer, but I'm just better at engaging with developers.
Joe's career and story
I first started learning how to program. I started learning it out of fear of not making money when I was a professional.
I actually was an art history minor, and then I switched over to computer science for fear of being poor.
I went to school during one of the last financial collapses. Then I worked as an engineer and programmer for years. I hated it. I was so bad at it.
I was ready to quit programming, and I moved to Hawaii to become a surf bum. Then I met some hacker punks down there, who were making fun stuff, making art. It got me very excited about making stuff just for fun.
That changed the way I looked at programming. I've been trying to share the joy that I felt ever since.
Best advice for entrepreneurs
I feel like it would be best if I spoke about how to engage the developer's perspective. That's the primary customer of many businesses, and I feel like even if your direct customer isn't the developer, most entrepreneurs are now engaging developers as either employees or contractors or building out a product.
I get calls from business people and entrepreneurs all the time, asking if I would be willing to join them for their startup. It basically ends with them just calling me and giving me a 15-minute pitch without allowing me to talk at all about the product. That leaves me completely unimpressed and uninterested in their thing.
Developers are more interested in learning and growing and playing, I think.
Entrepreneurs need to figure out what developers are interested in and know that that's going to be something different from what another customer is going to be interested in.
How you managed to speak with developers
My primary development market is JavaScript and Node. It's like the language of the web.
I'm trying to provide lots of interesting content for developers, like career advice, learning stuff, tips and tricks, that sort of thing. I sprinkle product information in there, too.
Authenticity is super important. That's what doesn't work with business people. Sometimes it feels inauthentic. It feels sales-y. It feels like a pitch. It feels like a commercial.
I try to be an authentic human being with feelings and fears and anxieties, while also talking about a product.
The biggest, most critical failure with customers
I've been a technical lead at several large tech companies. I feel like a couple of them didn't quite understand my need to teach and grow, to help out the developer communities. That caused friction with them.
Today, speaking at conferences or streaming and engaging with developers is my full-time job. However, in the past, I was doing that on nights and weekends. Sometimes I'd miss work to do it. I caused some friction with the companies I've worked for in the past.
I've also worked for small companies where I was in charge of the technical lead and crashed production, which means customers wanted to double use the site. That is never a great feeling. At one job, I had crashed it, and it was down for about four hours.
I got fired from the job after crashing the site for so long. That still hurts today. It's something I talk about a lot because I want to normalize making mistakes and messing up, as well as growing from those experiences.
Biggest success with customers
I don't know if people get this, but TikTok has been incredible this year for my career.
I spoke at my first keynote conference a couple of weeks ago (PennApps). That was amazing, but it's because of my work on Twitter and TikTok that I've been getting invitations to speak.
Joe's one key success factor
I feel like my one success factor is resiliency or net durability while allowing my target audience (and my company) to keep going over a long period of time, remaining focused on a goal and continuing to attack it.
Developer relations is tricky because I'm trying to influence a massive community of developers. The results are not immediate.
I think my key success factor is resilience, and the best entrepreneurs are the ones who can remain focused on a singular goal over a long period of time. And I'm not saying you don't quit if it doesn't work.
Joe's Mountain
Since we believe that the best way for entrepreneurs to get fast, big, and sustainable success is by leading your (new) market category, and the entire entrepreneurial journey reminds me of mountaineering, I want to ask you: Is there a mountain you dream of climbing or a mountain you have already climbed?
I live in the Midwest of the United States, which is very flat—the opposite of mountainous. But we've had, of course, the metaphorical mountains.
To be honest, I don't feel like I'm climbing a mountain today. I feel like my mountain climbing journeys ebb and flow.
For example, especially if I'm fighting to get something I really want, I feel like right now I have my dream job. This has been the job I've been shooting for forever. It's a job in which I get to make things I like, hang out with my friends, and share things I'm excited about. But it was pretty hard to get a job like this.
The best ways to connect with Joe
Join our Facebook Groups
More resources for Entrepreneurs
Don't Miss – Customer Focus Strategy & Execution: Market Analysis for Fundraising
Hayut Yogev's Latest post: Is the magic that helped entrepreneurs like Jeff Bullas (570K Twitter followers) or Douglas Burdett become leading successful influencers happening again?
Want to learn how to start your Entrepreneurship?
Download for Free

HOW TO START ?
Want to learn how to choose the best Name and Logo? Not sure which customers to focus on right now and where they are? Want to build your website, or trying to figure out how and what content to share on social media?