Ep. 181 – Lisa McLeod: "The money always follows the meaning". How to find your entrepreneurship's Noble Purpose?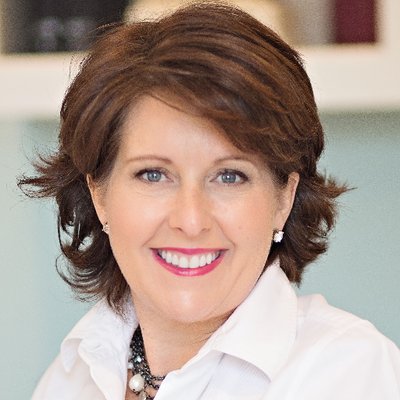 Lisa McLeod is the global expert on purpose-driven business and the bestselling author of Selling with Noble Purpose: How to Drive Revenue and Do Work That Makes You Proud.
Lisa has spent two decades helping leaders increase competitive differentiation and emotional engagement. Her work debunks the myth that money is the primary motivation for most employees. She developed the Noble Purpose philosophy after her research revealed, salespeople who sell with Noble Purpose, who truly want to make a difference to their customers, outsell salespeople who focus on their own targets and quotas.
Most passionate about
The thing I am passionate about today is thinking about people waking up excited to go to work. But, as the years go on, and especially today, it's hard to wake up feeling like you have that sense of purpose.
And if you're not waking up feeling like that, your employees are definitely not waking up feeling that way.
To create a successful business, you need two things: You need competitive differentiation, a way to stand out, and you need emotional engagement. You need people who care passionately about your business as employees because that's the way to create passionate customers.
The thing that will help you acquire both of those is clarity about your noble purpose. Why are you in business? How do you improve the lives of your customers (beyond just making money)? What is the true north star of your business?
Lisa's customers
We work with organizations and a lot of startups. We want to identify the answers to three questions: How do you make a difference to your customers? How do you do it differently from your competition? And on your best day, what do you love about your job?
How are you going to move the middle for your customers?
It goes beyond a standard value proposition.
Lisa's career and story
I started my business because I was a VP of sales for a large consulting firm, and I had a baby. I couldn't work 70 hours a week and travel four days a week anymore. And I thought, 'How can I still work in this field of helping organizations with sales but work differently than I did before?'
I got into the world of noble purpose when I did a big project for a big biotech firm. They wanted us to identify what separated the top performers in terms of sales and revenue.
We found that all the top performers had that sense of purpose. They didn't want to just hit the numbers. They wanted to make a difference.
Lisa's best advice for entrepreneurs
Find where you are already living your purpose. If you are a business and you have customers paying you, any customer with any amount of money, you're doing something for them. They chose you for a reason.
My advice to entrepreneurs is: Go talk with your customers. Don't just ask them "What did we do well?" Go deeper and ask, "How did our work impact your life or your business? How did it make a difference to you?"
You'll start to see the basis for your noble purpose. You need to name it and blame it and then start activating it in the hearts and minds of your employees.
That's when you create one of those organizations that can't be beat. Two tips for activating your noble purpose among your customers: The first is to tell many stories about how you helped your customers. How did you do what the customers needed next? The second tip is to ask your employees how you can contribute to that.
Biggest failure with customers
This is an easy answer. It was more than just a failure with a customer, it was a failure of a business. Our entire company failed. It was during the recession. I'd had my sales consulting business for some time and my husband, who was a manufacturing executive, left his job before the recession. We bought a small manufacturing company.
I was in charge of sales and training, and I was just starting down this noble purpose journey. The company was a blue-color company doing signage for businesses. During the recession, it started to fail. It took me some time before I found our noble purpose, and we were doing a bit better, but it wasn't enough. It was too little, too late and the company failed.
However, it eventually helped me because I learned that you can't know what's in somebody's heart unless they tell you. Today, I know for a fact and we have hard data about it, that this emotional connection drives behavior, and this behavior drives how people interact with customers—and that drives the money.
Biggest success due to the right customer approach
We worked with a bank for which we helped to find their noble purpose. Two years ago, they decided they wanted to improve their culture and create more differentiation. They wanted their people to be more emotionally engaged.
So, we started working with them on this noble purpose journey—and to be clear, they were a good organization to begin with.
We decided that they were no longer just a bank; they are a noble purpose organization, and their noble purpose was 'we fuel prosperity'. This changed the way that the bank made decisions, it changed the way they interacted with customers, and it changed the way leaders interacted with people.
The reason why it was such a big win is that, at the end of a period of 18 months, they had increased their earnings by 40%! The money always follows the meaning. They increased their earnings also because their CEO was on the cover of American Banker, as a top 20 banker of America, and this was a mid-sized bank.
They were also voted the best place to work by their employees.
When COVID hit, they were able to pivot within less than a week. That's because they knew why they were there and what they were supposed to be doing. They didn't freak out.
Lisa's books – We just launched the book Selling with Noble Purpose. It's the second edition of the book. I first wrote it eight years ago. In these eight years, we implemented it with more than two dozen firms and we learned what works and what doesn't.
We worked with major companies like Rosh, Salesforce, Google, and more. A lot of entrepreneurs can't hire someone like us, so they can find the information in the book and implement it immediately. Also, we are going to launch an app that entrepreneurs will be able to use for their teams.
Most recommended technological tool
One thing I want to recommend is Evernote, to very easily take notes on any device and share your notes with your team.
The other thing I recommend is that you get some sort of CRM system. Use it if you have more than three or four people in your organization.
Lisa's key success factor
For me, the key thing is that I can't stand it when people don't like their jobs.
Lisa's Mountain
Since we believe that the best way for entrepreneurs to get fast, big, and sustainable success is by leading your (new) market category, and the entire entrepreneurial journey reminds me of mountaineering, I want to ask you: Is there a mountain you dream of climbing or a mountain you have already climbed?
I was on a trip to Italy with one of my clients, G Advanture, the leader in adventure traveling. There was this hike they called "the hike of the gods." You were on top of this mountain, above some of the clouds. I was probably the least fit among the group, so I was super happy when we reached the top.
I looked down on the land, on this earth that has been here for ages, and it was so beautiful. I remember thinking that people are just a dot on this earth, so you'd better do something with your time that matters. The only thing that really matters is how I affected people around me. It's the only thing that's going to last.
Lisa's book: Selling with noble purpose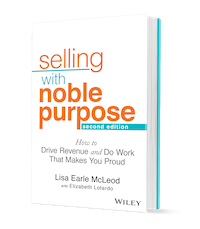 Selling with noble purpose
Recommended tools
Evernote – Our note taking app helps you capture and prioritize ideas, projects and to-do lists, so nothing falls through the cracks. Start your free trial today!
The best ways to connect with Lisa
Join our Facebook Groups
More resources for Entrepreneurs
Don't Miss – Customer Focus Strategy & Execution: Market Analysis for Fundraising
Hayut Yogev's Latest post: Is the magic that helped entrepreneurs like Jeff Bullas (570K Twitter followers) or Douglas Burdett become leading successful influencers happening again?
Want to learn how to start your Entrepreneurship?
Download for Free

HOW TO START ?
Want to learn how to choose the best Name and Logo? Not sure which customers to focus on right now and where they are? Want to build your website, or trying to figure out how and what content to share on social media?