Ep. 178 – Jeremy Parker swag.com "I'm never satisfied in terms of customer success. We should go above and beyond to make our customers' experience great."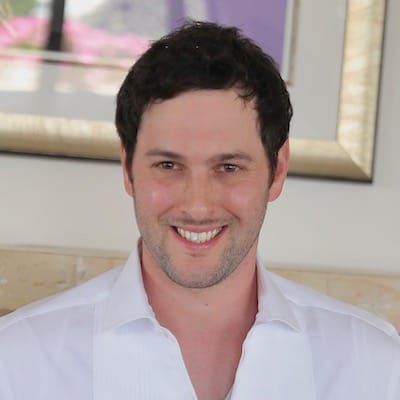 Jeremy Parker is an award-winning documentary filmmaker and serial entrepreneur. He is the Co-founder and CEO of Swag.com, the best place for companies to buy quality promotional products that you'll actually want to keep. 
They work with 5,000+ companies including Facebook, Google, Amazon, Netflix, Spotify and Tik Tok. They are #218 on the 2020 Inc 500 (fastest growing companies in the US). Jeremy was also named by CrainsNY as one of the 40Under40.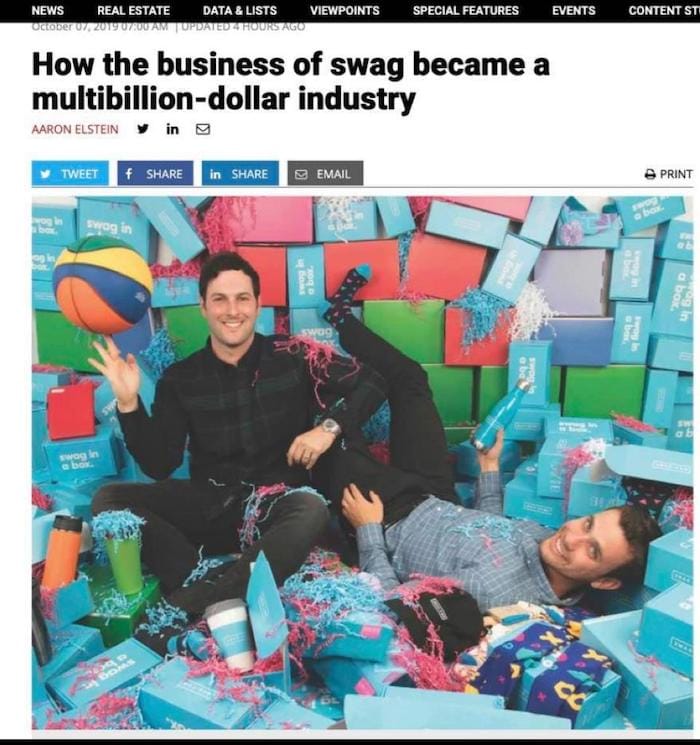 Most passionate about
I'm working on com. We provide custom promo products that people actually want to keep. We launched the company in early 2016 and we are the fastest growing promotional products company in the country. We were just named among the 500 fast-growing companies in the US—the "number 218" fastest-growing company in the States.
Our main passion at this point is taking the easy and streamlined buying experience that we developed, not only to buy swag but also to distribute swag and send swag to all remote addresses. Especially now with the pandemic, people feel so disconnected.
The difference with our swag platform is that, from the first day, we've focused on the millennial customers who expect everything to be fully automated and very easy to work with. With time, our customers asked us to not only hold the process of buying and delivering their product but also store it for them and shift it to each of their customers directly, as well as monitor their inventory. That's what we've worked on in the last two years.
Right now, when most companies are working from home and everybody is disconnected, our feeling is that our distribution platform will be very useful.
Today many leading brands are working with our platform, from Facebook and Google and Amazon to Netflix and Spotify and TikTok to smaller startups. Our platform scales with the businesses as they grow.
Jeremy's career and story
I'm actually a filmmaker. I even won the Audience Award at the 2006 Vail Film Festival for a documentary I made with my brother. After we won this award, I realized my passion wasn't to become a filmmaker.
After college, I started my first business. I had no experience in businesses and I thought that starting a T-shirt company would be easy and focused and a good opportunity to learn how to run a business. It sounds simple but you need to learn manufacturing, and how to run a website, and how to do marketing and PR and customer service. I started this T-shirt company and became better and better. It helped me find out what I'm good at. I became good at user experience design and branding. That's what I fell in love with.
After the T-shirt company, I worked for MV Sport, one of the largest players in the promotional product space.
I was introduced to the promotional products market at the age of 22 and everything in this space was done very manually. It was all about catalogs and presentation decks and phone calls to close the sale.
From my experience showing was always focused online, I didn't want to speak with people while I purchased something. Over the 10 ten years, I watched the promotional products space very closely and realized that the market got bigger and bigger but the buyer changed. The buyer now is a millennial and the platforms were not built for today's buyers.
That was kind of an a-ha moment for me: to build a platform with a great user experience that will answer the needs of today's buyers. And that was the initial idea for Swag.
In the first year, we didn't build any platform. We focused on learning from our customers about what they need and want. The knowledge we got at the beginning gave us a shining light on what kind of platform we should build.
Jeremy's best advice for entrepreneurs
For entrepreneurs, I think consistency is key. Entrepreneurship takes every single day working very hard for a specific goal. You should stay in the game and constantly learn from your customers to build the right platform. Don't always think you have all the right answers.
I tell my friends who ask me how to build a business: Just start. Start the process, start to learn from your customers, and adopt.
Biggest failure with customers
I'm never satisfied in terms of customer success. This is the most important thing. We should go above and beyond to make our customers' experience great. So even if there is a delay or some crisis, the customer is still happy and wants to work with us next time, because they know we did everything possible to make them happy.
This is the most important part for us. On our site, we call it customer-obsessed because we wouldn't be what we are without our customers.
We had a customer that had a big event in New York City. It was very early in the journey of com, four months after we started the business. We had a $5000 order but our provider completely failed us. We had to collect the product ourselves and print it somewhere else and then send the products by Uber. We lost money on this deal but the customer had a great experience and knew nothing about what was happening behind the curtains.
Biggest success due to the right customer approach
I was in Chicago with my co-founder in a program called TechStars-an incubator program in Chicago. We were doing an event for the Governor of New York. He was supposed to wear a unique "I Love NY" hat on the morning news broadcast.
Unfortunately, instead of upstate New York, where the event took place, the box with the hat arrived at our old office in New York City-a nine-hour drive from upstate New York. It was very challenging. I wrote on all my social media pages and groups looking for someone who could drive nine hours on a Sunday night. In the end, we found someone to make this delivery and the hat arrived in the morning without anyone noticing the crisis behind the scenes.
Most recommended technological tool
Intercom – As an e-commerce platform, we use Intercom, which is a kind of live chat tool.
Hob spot – Automating, managing, and converting leads into customers.
Jeremy's key success factor
As a student, I always had to work harder than my friends to get the same results. Nothing was easy for me, so I was OK with failures. As an entrepreneur, you have to be so OK with failure … because you are failing every single day—whether it's a big failure, like you don't close the funding run, or you don't close your customer, or your site is not working as it should. Being OK with failure is kind of a superpower; I never fear anything.
Entrepreneurship is hard. It's not an overnight thing. It's about consistency.
Jeremy's Mountain
Since we believe that the best way for entrepreneurs to get fast, big, and sustainable success is by leading your (new) market category, and the entire entrepreneurial journey reminds me of mountaineering, I want to ask you: Is there a mountain you dream of climbing or a mountain you have already climbed?
My mountain is definitely a physical mountain. I love climbing, I love being outdoors in nature. We are going to Bear Mountain. When you're outside, you are focusing on your muscles and not on your brain.
When you climb a mountain and reach the top, you always want to get to a higher top. This the same as entrepreneurship for me; I am never satisfied.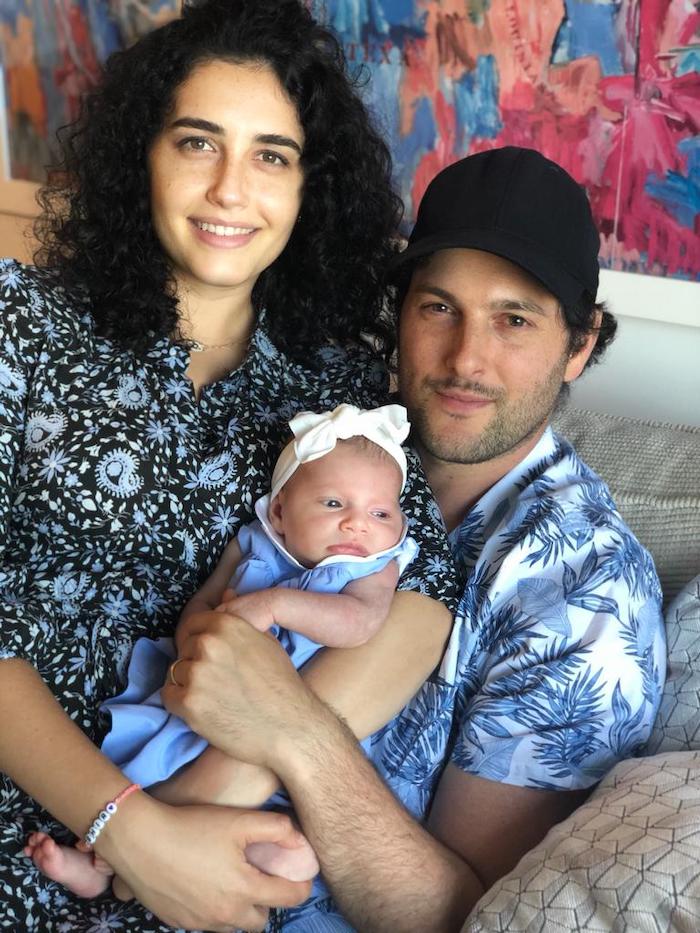 Recommended tools
Intercom – Build better customer relationships through conversational, messenger-based experiences with Intercom. (Conversational Relationship Platform)
HubSpot – HubSpot offers a full platform of marketing, sales, customer service, and CRM software — plus the methodology, resources, and support — to help businesses grow better. Get started with free tools, and upgrade as you grow. (a full platform of marketing, sales, customer service, and CRM software)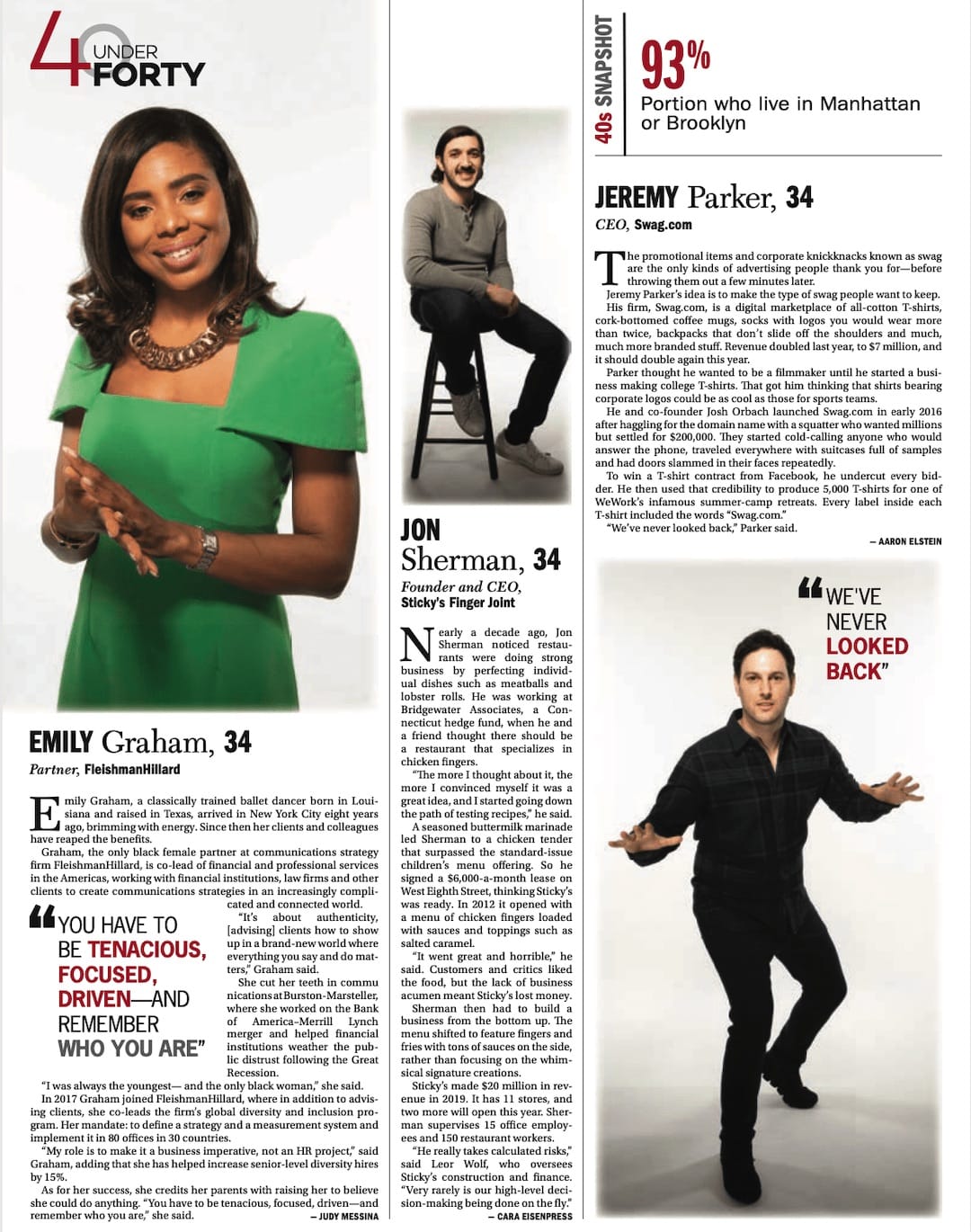 The best ways to connect with Jeremy
Join our Facebook Groups
More resources for Entrepreneurs
Don't Miss – Customer Focus Strategy & Execution: Market Analysis for Fundraising
Hayut Yogev's Latest post: Is the magic that helped entrepreneurs like Jeff Bullas (570K Twitter followers) or Douglas Burdett become leading successful influencers happening again?
Want to learn how to start your Entrepreneurship?
Download for Free

HOW TO START ?
Want to learn how to choose the best Name and Logo? Not sure which customers to focus on right now and where they are? Want to build your website, or trying to figure out how and what content to share on social media?