Ep. 177 – Dr. Travis Zigler: "To become an overnight success, you need to be persistent for years and years…"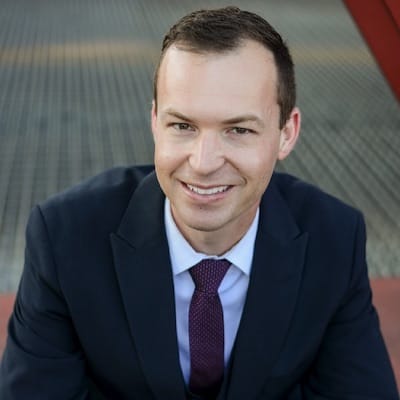 Dr. Travis Zigler is a recovering optometrist turned e-commerce entrepreneur. He is the founder of Eye Love, whose mission is to heal one million dry eye sufferers naturally.
Dr. Travis and his wife, Dr. Jenna Zigler, use the profits from Eye Love to fund free clinics in Jamaica and the US through their charity, the Eye Love Cares Foundation.
Previously, Dr. Travis and Dr. Jenna owned two optometry practices, which they sold in 2017 to focus on their online efforts. Dr. Travis enjoys reading to his son, Jude, traveling to Jamaica, and playing the ukulele while he drinks his morning coffee.
Due to the success of Eye Love, others have asked if Dr. Travis would help them grow their business online—more specifically with Amazon, which is one of his superpowers. As a specialist in Amazon PPC, Dr. Travis blogs about Amazon PPC and selling on Amazon.
Travis's favorite quote: Live as if you were to die tomorrow. Learn as if you were to live forever. – Gandhi
Most passionate about
Today I'm 36 years old and a millennial and my career has taken a crazy turn. I was originally an optometrist, so I'm most passionate about eyes—and specifically dry eyes. I'm on a mission to help one million people heal their dry eye problems naturally. That's the basis of my main business, called EyeLove.
My second passion is helping brands and brand owners scale their sales on Amazon. We saw a lot of success using Amazon to sell our products.
We also have a foundation which is all about helping to end preventable blindness. Most people don't know that there are around one billion people who are blind due to a lack of glasses. We work kind of exclusively in the Caribbean.
Travis's career and story
My wife and I are both optometrists. We were working for my uncle but something was missing. Then I got the entrepreneurial bug, so we moved across the country from Chicago to North Carolina. We opened two practices and then came across a course about selling on Amazon. We started to sell on Amazon as a sunglasses company.
Then we started to realize how big of a problem dry eye is. It affects 40 million Americans—over 10%. The existing products were very expensive, so somebody came to us and asked us if we could develop one.
That's how our first product for dry eyes was born—from listening to our customer. Since then, we have been on a mission to come up with organic, natural eye health products.
The key takeaway I have for this podcast is: Listen to your customers. They are the ones who pay for your service or product.
Today my wife and I work together; I'm the CEO and she is my COO. We always joke that I try to ten-X the business and she tries to prevent us from going bankrupt.
Travis's best advice for entrepreneurs
One of my favorite pieces of advice is that to become an overnight success, you need to be persistent for years and years.
The reason we are successful and somebody else isn't is that we wake up every single day knowing exactly what we need to do that day in order to move our business forward.
We found what we like to do and we just do that every single day. When you are persistent long enough, everything pays off. Your business will grow; you'll hit a tipping point.
Each of us knows exactly what their one thing is. I know that my one thing is podcast interviews and content creation. I try to get on at least one podcast a week.
Getting in front of other people's audiences is my one thing. Hopefully, one of your listeners will resonate with what we are saying and they will follow us, either from the business side or from the healthcare side.
We focus on two main things to attract customers. First, we have our YouTube channel, The Dry Eye Show, with 41,000 subscribers. The second is podcast interviews.
Biggest failure with customers
That was in 2019. We were two years into the dry eye journey and our main focus was our dry eye community on Facebook. We have a very active Facebook group with around 12,000 members.
Our goal for the group is to grow our audience and provide value, doing everything for the customer. We get fantastic testimonials just from serving them and teaching them different ways to treat their dry eye.
In 2019 we decided to try direct response marketing, so we hired a team that would do it for us. We spent $30,000 per month on Facebook Ads and it just didn't work. It didn't feel like us. We did it for eight long months; we lost over $250,000 and we had a huge loss last year. As a direct response, at the end of the year we let our whole team go.
This year, 2020, we went back to our roots, which is providing value and being ourselves, which means serving our audience.
So, we went from the service mentality that we used to have to the selling mentality that we had in 2019. We lost half of the profits we had made the year before.
This year, we went back to our service mentality. It's mid-August and we have already gotten almost more revenue than we did in all of 2019. Our profits are five times what we made last year.
So, we went back to service mode because the more people you can serve, the more money you're going to make.
"You Can Have Everything in Life You Want, if You Will Just Help Enough Other People Get What They" (Zig Ziglar)
Biggest success due to the right customer approach
In 2017 one of my patients came up to me and said, "They changed the price of this eye product from $30 to $300. Can you make one better or one that is more affordable?" And that is our star product. If I didn't listen to them, I wouldn't be here talking with you about entrepreneurial success.
The second success is focusing on that service. That's all we do. We made our business so simple this year by just focusing on serving.
Most recommended technological tool
We don't use many tools because we are trying to simplify our business, but the tool that has made the biggest difference in our business is our Facebook group. I believe they are here to stay; it just depends on your business.
I can even take it a step further and say that your audience is your biggest tool!
The Facebook group has led to huge differences in everything we do.
Travis's key success factor
The one key success factor that I have, and I think this is true for many other entrepreneurs, is my mind. You have to keep your mind right; otherwise, your business will flow wherever your mind goes.
So, I have a coach and a mastermind group which are at my level or higher than me, and I also coach others. That helps me stay grounded. I also meditate a lot and eat right. When my mind isn't right, my business isn't right.
I'm very careful with who I'm hanging around with, I don't listen to the news, I watch very little TV, and I love watching movies. That's a pleasure of mine.
Travis's Mountain
Since we believe that the best way for entrepreneurs to get fast, big, and sustainable success is by leading your (new) market category, and the entire entrepreneurial journey reminds me of mountaineering, I want to ask you: Is there a mountain you dream of climbing or a mountain you have already climbed?
I climbed a lot of mountains. I think mount Kilimanjaro was the highest, but I have a hill in my back yard… I live in the hills of Texas (Yes…, Texas has hills…) and we live on the side of a hill, which is the highest point of our county; It's a 1.7-mile straight up front, and I climb it at least twice a week.
And metaphorically, our mission is to heal one million dry-eyes suffers, naturally. We haven't reached that number yet, so I wake up every morning and ask, how can I reach another dry-eye suffer today?
The best ways to connect with Travis
Join our Facebook Groups
More resources for Entrepreneurs
Don't Miss – Customer Focus Strategy & Execution: Market Analysis for Fundraising
Hayut Yogev's Latest post: Is the magic that helped entrepreneurs like Jeff Bullas (570K Twitter followers) or Douglas Burdett become leading successful influencers happening again?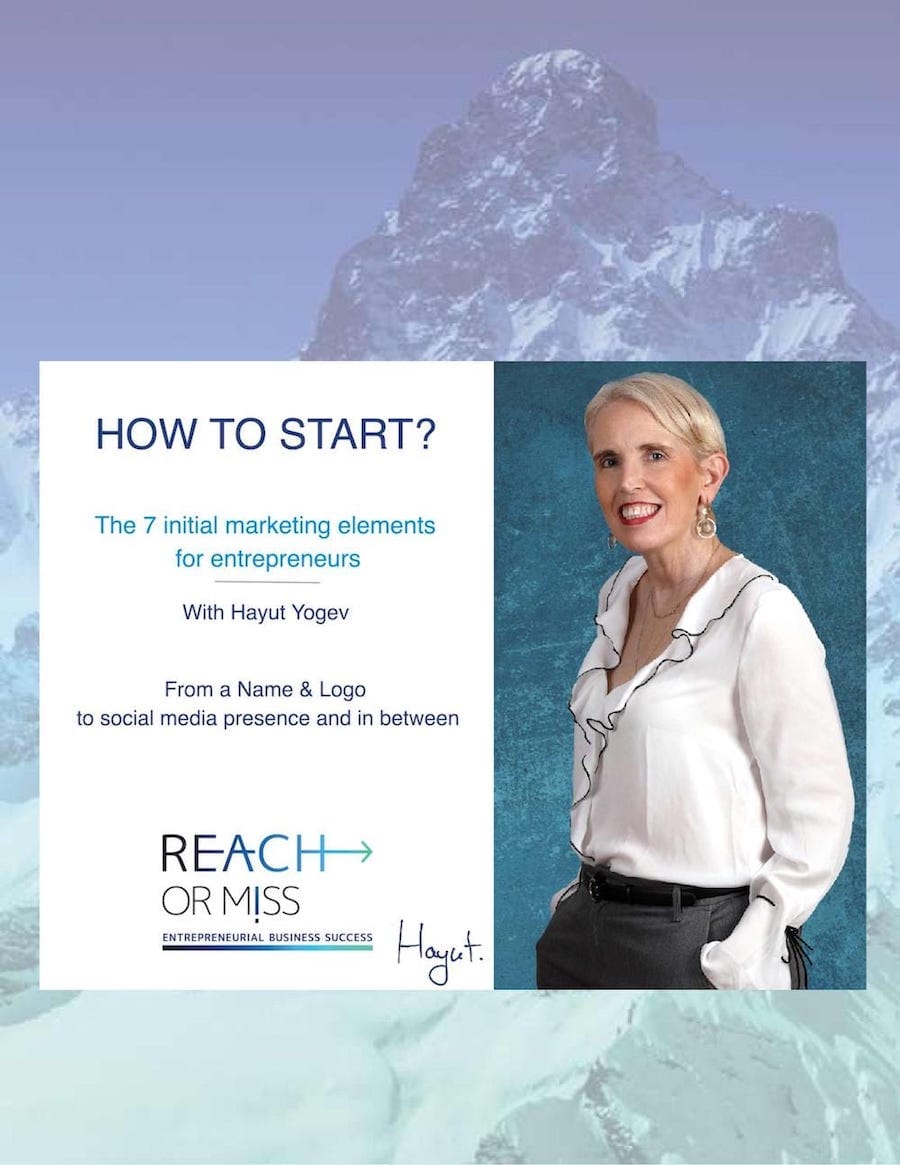 Want to learn how to start your Entrepreneurship?
Download for Free
HOW TO START ?
Want to learn how to choose the best Name and Logo? Not sure which customers to focus on right now and where they are? Want to build your website, or trying to figure out how and what content to share on social media?