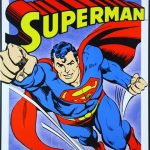 I was standing in Lipton's testing room in Bristol with the Global Marketing Director, in 1996, learning one of the most important lessons in marketing.
From my 32 years in marketing, I know that the best and easiest way to succeed in launching a new product and building a successful brand is by leading your market category.
The idea is taking ownership of a market category in the minds of the customers. One of the four basic market strategy definitions is 'what market category should we play in'. If you can't lead the market, you should invent a new market category.
Keep Reading »