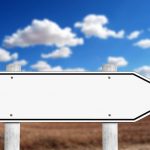 Today is our election day. Over the last two weeks, it has felt like this election is the most critical choice we could make. However, by the end of the week new challenges, struggles, and changes will arise. Once we make a choice, it becomes a fact. Most of us, me included, tend to forget past events that were crucial at the time.
That's what started me thinking about the most critical choices most entrepreneurs make and how it affects their entrepreneurial business success.
I have worked with more than 120 startups and entrepreneurs, and met with thousands more over the last eleven years since I established my own company/entrepreneurship for startup founders and entrepreneurs.
Keep Reading »