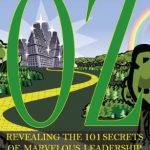 Dr. Kevin Gazzara represents a different kind of entrepreneur – that's why there is so much to learn from his journey
What are the practical steps needed to reach ongoing paying customers and business growth? 
Dr. Kevin Gazzara answers the definition of a different kind of entrepreneur. Actually, the word 'Entrepreneur' wasn't even relevant for Kevin for most of his 18 years of working at Intel.
However, Kevin made a promise that at the age of 50 he would leave Intel and go share his knowledge and vast experience with the world.
Kevin worked for Intel Corporation, holding management positions for Management and Leadership development, Intel University for the US, the Graduate Rotation Program, mentoring programs for Intel's worldwide Human Resources Organization, and more.
He is also a faculty at Grand Canyon University, University of Phoenix, Drexel University, and Ohalo College.
Keep Reading »