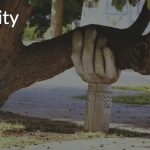 Three success stories you'd love about winning entrepre-neurial success with creative marketing
Antoine Martel is a real estate investment expert from San Mateo, California. At the age of 23, he is an incredibly successful real estate investor with a business that buys and sells over 100 homes a year.
Antoine became so successful at such a young age because of his creativity. Antoine's creativity is not about "Let's do the most brilliant shining campaign that will be irresistible and will bring us a lot of new clients." No. It's exactly the opposite approach that led Antoine to win over and over.
Keep Reading »