Ep. 239 – Yaro Starak: "You have to actually meet your customers where they are… Then present an alternative pattern or way to solve their problems."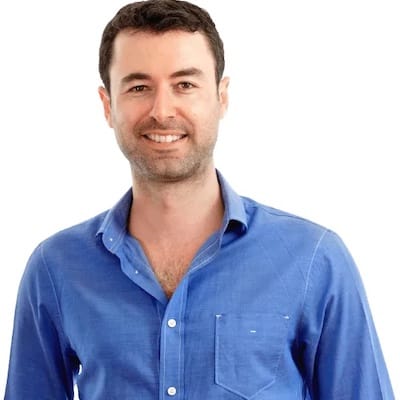 Yaro Starak is the co-founder of InboxDone dot com, an email management company with a team of 25+ serving clients including restaurant owners, venture capitalists, accountants, doctors, lawyers, real estate agents, car retailers, online coaches and more.
Yaro has made 30+ angel investments in tech startups including Steezy, LeadIQ, Fluent Forever, FitBod and Nutrisense, has property investments in Canada and Ukraine, and in partnership built a 3.6MW solar farm.
During the mid-2000s Yaro sold his first company, BetterEdit.com, then built an online education business, Blog Mastermind, selling over $2 Million of his books and online courses, as he traveled the world, living in 26 different cities.
Yaro has been featured in SkyNews, Forbes, Entrepreneur Magazine, Huffington Post, Business Insider, Foundr and hundreds of media outlets and events.
Most passionate about
I'm passionate about my own company right now, InboxDone. I'm also passionate about angel investing, which is something I've done more of recently. It's exposure to great ideas and great people.
I have a podcast as well. I love doing podcast interviews with exciting and interesting people.
Yaro's career and story
When I was 18 years old, I entered university. It was the dot-com boom.
I already knew I don't want to have a job, a boss, an alarm clock that would force me to wake up at a certain time, a cap on my income potential. I just wasn't sure how to make enough money to survive given that I didn't want those things. So, I knew that entrepreneurship was the likely path.
With the dot-com boom happening and me entering university, I was given access to the internet. I was constantly exposed to ideas on digital space. So, I started a website. It was more of a hobby about a card game I played called Magic: The Gathering.
I made some money from advertising. Eventually, I had a little e-commerce store selling the cards and learned a lot.
After graduation, I started what I call my first real business. It was called Better Edit and it was an academic editing service that grew into a full-time income for me. Most importantly, it was a digital business that I could travel with. Basically, I could do what I had always dreamed about—not have a boss, live where I wanted, and be independent.
Best advice for entrepreneurs
Even today, with our current business, it's about the customer and figuring out not just what they want, but the psychology behind how they're dealing with that problem.
You have to actually meet your customers where they are, then present information that gets their attention. Secondarily, you have to present an alternative pattern or way of doing something to solve their problems.
The biggest, most critical failure with customers
I had a company that I didn't mention in the story because it was a failure.
It was an advertising management company that I started as a proper startup. I got two co-founders and we were attempting to essentially build a platform that would help us.
We started building a software platform but I didn't really realize and understand what the customer base needed. They were just so far away from being capable of doing that. Ultimately, we couldn't help them solve the problems and we didn't have a workable business.
Biggest success with customers
To me, meeting the need of helping the customer break free and delegating is the biggest customer success. Talking about the business too. It's not always the nuts and bolts. It's the idea that, by delegating, you get to focus on your creative genius or your family, or you get to focus on exercise and health where these things may have been neglected because you were too busy doing all the everyday routine tasks, including email and your calendar.
Yaro's recommendation of a tool
It's more about my team managing our customers than me because I'm on the marketing side and my team is on the customer service side.
We use Process Street.

It's kind of like a task management tool or more like a to-do list manager. That's what I like to call it.
Yaro's one key success factor
I've always loved the connection between consistency and
If you are consistent, you allow compounding to occur. I've seen it over and over again in every single business, and not just business.
Yaro's Mountain
Since we believe that the best way for entrepreneurs to get fast, big, and sustainable success is by leading your (new) market category, and the entire entrepreneurial journey reminds me of mountaineering, I want to ask you: Is there a mountain you dream of climbing or a mountain you have already climbed?
I've spent some time in Vancouver, which is a city surrounded by mountains. There's always that sense of "What is up there? What does it look like? What does it feel like?" I know it's probably beautiful and, like with every mountain, you see an amazing view, but there's something more than that. It's that sense of the achievement of the experience.
There's a bit of a treadmill for entrepreneurs where you have this goal in the future that you want to reach. You feel a momentary high, and then you realize that it isn't as fulfilling as you expected it to be while you were trying to get there.
So, you have to set a new goal, another higher mountain to climb, and do it again.
It's the climbing of the mountain rather than being at the top. But I do feel that they go hand in hand. Enjoy every day, but celebrate when you do reach the top.
I have to keep adjusting what the top of the mountain might be for me given the conditions I'm working within, and then just enjoy each day—have that consistent compounding that I'm doing.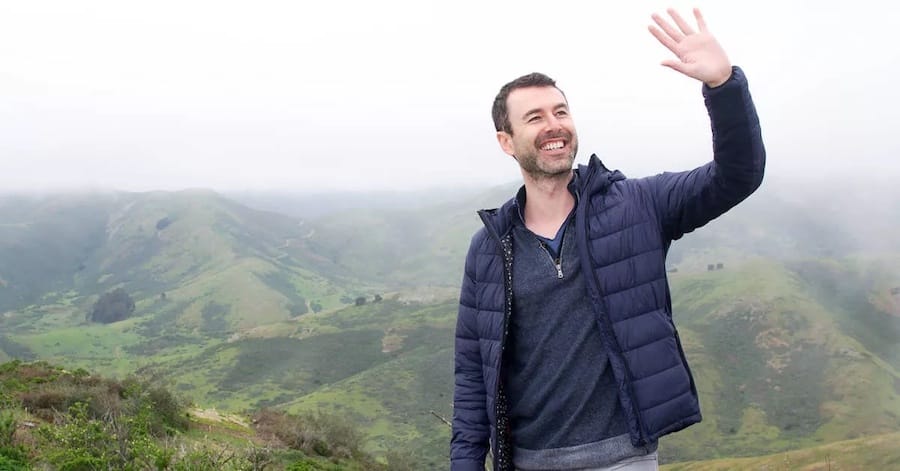 The best ways to connect with Yaro
Want to learn how to start your Entrepreneurship?
Download for Free

HOW TO START ?
Want to learn how to choose the best Name and Logo? Not sure which customers to focus on right now and where they are? Want to build your website, or trying to figure out how and what content to share on social media?