Ep. 016 – Tom Charman started his 1st tech company at the age of 18, gave a TEDx talk on the Future of Technology at aged 23, and was named one of 20 young entrepreneurs to watch in 2017.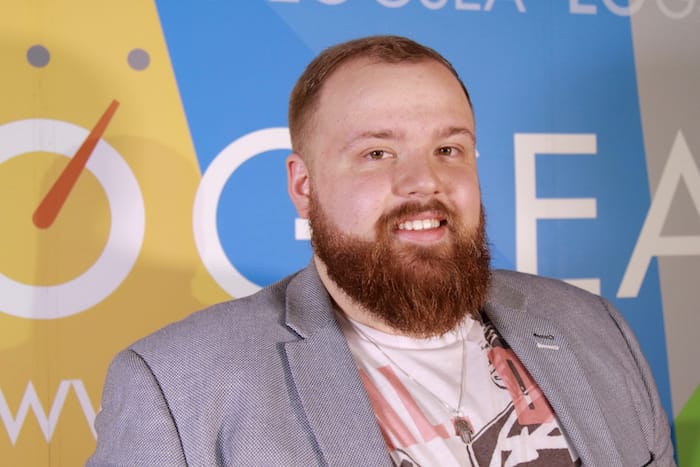 Tom Charman Show Notes
Tom started his first technology company at the age of 18 and gave a TEDx talk on the Future of Technology aged 23.
He's represented the UK at four startup world finals, and currently mentors for Startup Weekend and Virgin Startup.
He's advised the UK government on entrepreneurship, was shortlisted for Future Business Leader of the Year and was named one of 20 young entrepreneurs to watch 2017.
Most passionate about 
Today I'm a co-founder and CEO of COMPAS, it's a mobile app that uses artificial intelligence to learn users' interests and needs, and present you with travel recommendations based on your personal interests.
We're currently active in a few cities across Europe and are about to expand to other cities in Europe, and in the rest of the world.
What is your next step?
We've been working on this product for two years. We started the company on April 2015, after I sold my last company. We launched officially on January this year (2017).
We are currently raising funds of around Million Pounds to implement some new technologies, expand to more European cities and looking to engage users around the world, once we have presence in these cities.
Who your Customers are?
It's best to start with how we learned who our consumers are, so when we started the company, two years ago, we got a blog in order to understand if there is a market. In about six months, we actually had 10000 people who were actively reading our blog every single day. When we looked at the demographic and the total data of those people, we realized that generally speaking, our target market are aged 18 to 34 years old, who live in a city, and want to find things that are different from what they usually find.
Differentiation
When we decided to go from a blog to a mobile application, we really needed to work out what would make us different from many other applications in this field.
The two USPs for us, the first is the fact that we learned so much about the individual making sure that everything that you see is based on who you are and what you would like to do so it's completely personal to each individual person. 
That second USP is the content itself. We make sure that the content we deliver to you… is personal, it's handpicked, it's accurate. You won't find Starbucks or chains, what you find is a unique hidden local place. We really want to support the local businesses. To make sure the places you visit are different, unique, and more enjoyable than the same places that you visit every day.
Tom's best advice about approaching your customer
The most important thing is that you understand who your market is, and that you build something that they will use. Too many times I see…entrepreneurs and people who want to start a new business think that because they have the problem, everyone has the problem.
So the biggest piece of advice I can give to people, is that before you go out with a product, do everything you can to test it. Go with the minimum viable product, get the product out there, and see what people say about it ,and only then if people really love what you are doing build it and go out with the product. Which is exactly what we did with the blog before we started to build the mobile application.
Biggest failure with a customer
For me, it was over estimating what I thought people needed. I saw people struggling with particular problem but it was actually a problem that I needed to solve not a problem really needed solving. 
So that was about when I realized that instead of spending so much time focusing on what I believe is a problem, I should go out and learn about the bigger problems. Look at the big ideas that can change the world in the future and then use my expertise and my understanding to work towards finding a solution.
We built a basic product, we took it out to the market… it was doing OK but it just wasn't going fast enough, and then we realized that we are spending more money actually acquiring customers than we were actually developing the product. 
Then we realized that we need to change it and find the way that the users will tell their friends about. I think that's the most powerful thing about marketing, you got people telling other people about your product. That's when you know it's successful, that's when you know things are going in the right direction.
Biggest success due to the right customer approach 
It was when we were working on COMPAS, in the early days, we build a basic product which we believed was the right product, we took it out to the market. We got "Friends and Families" downloading it and everything seems like going well but we realized people weren't continue to use the application. 
We went out, we got big group of people together and asked them to be as critical as they can about it, we got a lot of feedback, and on the weekend we rebuild the application to take into account everything the customers had been saying to us and after that, we started to see people telling their friends about it, we saw more frequent downloads, but more important, we so people staying in the application and continue use it afterword.
Recommendation of tools for customer focus, marketing or sales
We use Foursquare. If you want to really engage with your customers to build things like Gosquared, so people can reach out to you and talk to you during chat messages and actually talk to you straight away, that's a good way of making sure you're constantly engaged with your customers.
We use Gosquared in our website. It's a simple chat box when someone comes to the site we ask them if there anything we can help them with and when they speak to the chat box we get an immediate message, so people can immediately talk to us.
Recommendation of a person, like a mentor or a service provider that impacts Tom's "customer focus" and success
For us, it was a bit different. It was about going on a very strong advisory board who understands the industry, who knows what we're doing and why we are doing that, and help us. We have two main executive directors, one was the Ex-senior executive for Cisco and AT&T and has experience in the telecom industry, and the other is the Ex managing director of Ernst & Young, and also in our advisory board executives that have experience in companies such as TOMTOM, Google; these are the people that can really benefit our business. When we don't know anything, they are out there to help us.
What I recommend to every startup is find mentors, find advisors, find people that you can rely on when you need some help and you don't have an answer, and that are the people that going to make sure that your business is driving in the right direction when you don't know what to do.
The one thing Tom is most FIRED UP about today
I think what I'm most excited about today is the disruption that startups are causing across multiple industries. For us, we're trying to disrupt the travel space; Airbnb are also disrupting the travel space, Google is trying to disrupt the mobility and the transport space. The thing I'm really most excited about is the future. Not just the future of technology but in particularly the future of artificial intelligence. My background is in this space; I did a TED Talk on artificial intelligence last year. For me, the power that this technology holds is most exciting, and I think that, in the next 5 to 10 years, we're going to see a fundamental shift in the way people work, live, and do things because of Artificial Intelligence.
Machine learnings and all of these kinds of tools, processes, and theories enables machines to understand data and make decisions based on this data. We couldn't do it. Just stop for a minute and think, ten years ago we didn't have iPhones; there are even people with chips in their hands now. That's the thing that most excited me, the speed at which technology accelerating.
What is your one key success factor?
Determination. It's about not giving up and consistently trying. No matter what happens outside. If we look back on my history, I had to leave school when I was younger and then joined a new school, and after two years, left with grades that was some of the best in the country. That comes down to my sure determination of focus and wanting to achieve something.
The determination of not just myself, but my whole team, and then working towards what they believe is a good goal. That is the thing that drives my successes, the level of determination of myself and the team.
Last piece of guidance
I would like to leave with two pieces of advice, the first is very XXX and most people will say it and that's about just never give up. If you believe that you are working towards something that can change the world or have an impact on people, test to make sure that you are making that impact and working on something people do want – but most important never give up. The life of being an entrepreneur, one minute you are on the top of the world and on the other, you are ready to give up on everything and you can't do that; you just have to keep working towards the goal.
The second thing that I say to a lot of people because it's a problem that a lot of people have is don't be afraid to share your idea, the more people that you tell about your idea, the more people are likely to use your product, download you application, or buy from you; that's the most important thing, be prepare to share your idea and don't hide away and look to be safe because that's not going to go anywhere.
The best way to connect with Tom
With regards to how to stay in touch with me, you're always more welcome to reach out through LinkedIn or just email me. If you want to find out more of what I'm doing, you can download the app, you got to options; You can go to the android store or IOS store and just having COMPAS app and download it, or you can go to our website and download the app from there.  We'd love to know what you think, this all about getting customer feedback on the application to make sure that everyone gets a good experience. 
The app will work from everywhere, but it will only be in use in London, Berlin, and Munich; but if we are not in your city, and you want us to come to your city, then reach out to us so we can connect with you and start working towards making it work in your city. Which is something we believe as well, we want our users to tell us where we should launch.
Resources Mentioned:
More resources for Entrepreneurs
Don't Miss – Customer Focus Strategy & Execution: Market Analysis for Fundraising
Hayut Yogev's Latest post: The three free, most practical steps to researching and locating your market