Ep. 237 – Toccara Karizma's key success factor: "For me, it's mindset. I don't ever believe in chasing money. I chase joy, and money naturally follows."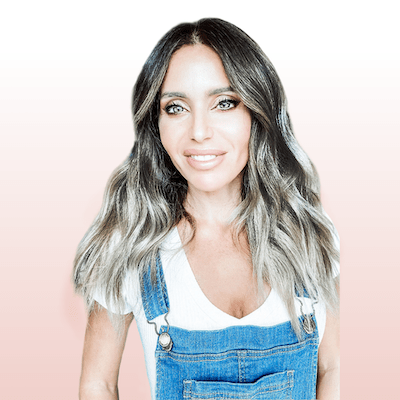 Toccara Karizma is a digital marketing consultant and business growth strategist. She is the CEO of Karizma Marketing, a full-service digital marketing agency dedicated to growing elite eCommerce brands online through email marketing, social media marketing, PPC, SEO, website conversion optimization, and more.
Having built her own successful eCommerce business back in 2007, Toccara is now considered one of the world's top eCommerce marketing experts. Her out-of-the-box approach to digital marketing and expertise in the online business growth space is why I've asked her to join me today.
Most passionate about
I own a seven-figure digital marketing agency with a heavy focus on e-commerce clients.
I had grown that business to be an international company and it was quite successful. I have a background in business economics, so I knew that my place was in scaling brands and that I could do it very well. That is where I got my start.
What I'm most passionate about is building e-commerce brands. I love figuring out how to scale them.
Toccara's career and story
I'm the daughter of two entrepreneur doctors who worked very hard and taught me that I could do anything I wanted.
I realized that I didn't want to work for anyone else. I just don't like fluorescent lights and being in a cubicle. And I knew there was more for me out there.
I got pregnant with my son and decided, like many other entrepreneurs listening today, that I wanted to solve a problem: I couldn't find cute clothing for my son. So, I had to create it myself.
There was so much when it came to the inventory, the output of money in advance of sales, and those types of difficult decisions that every entrepreneur has to make. I realized that there was a different business model here that I knew really well, which was a very low fixed-cost business model: I spend money only after I've received it versus prepaying for things.
Four years later, officially being an ad agency, as a single mom and with an excellent team behind me, here we are at seven figures. So, that was the journey.
Best advice for entrepreneurs
My best advice about what has worked really well for me is getting on those one-on-one calls with your potential clients, especially if you're selling a high-ticket service, because they need to hear from you.
Really listen to them and their problems. Be fully transparent and honest. Tell them whether or not you think it would be a good fit. They so appreciate it when you give them free advice and tell them, "I think this would be a better option for you."
The biggest, most critical failure with customers
I have a two-fold failure.

The biggest failures are taking on clients without the bandwidth, without the support system that I need. We are in demand and are blessed to be in demand. At some points, we want to take on clients when we just don't have the right support team in place. And that's not a fair thing for us to do because when we do that, we don't give them the best results or the best client experience with us. We want to be the Four Seasons of ad agencies.
The second failure would be taking any client, especially when you're newer. That was when we failed because we weren't working with a partner that had everything in place. It was kind of like putting a Ferrari engine in a VW Bug.
Biggest success with customers
I stand for full reporting. When we talk to our customers, it's almost like we're flipping all the ways in which they were mishandled and mismanaged by other agencies and saying, "You deserve this."
We do full transparency. We'll tell you when we're wrong and when we've done something wrong. We want to meet with you regularly and build a long-term relationship. We're always on camera with them. So, it's doing business with people.
My son was working on a project at school. (He's in high school now.) He was using a video editing software. I looked up that video editing software's ads because I ran ads, and I realized that they were struggling. They just did not have great customer feedback.
I went directly to this company, it's a SAS company, and said, "Can I get connected with your director of digital marketing?" I got the client, and I think it's funny because I had just interviewed someone for my own YouTube.
Toccara's recommendation of a tool
Organization is key and automation is really key because as soon as you get those in place, it's tripling your staff.
There are other project management tools, but Asana has eliminated at least 90% of our emails. It has served us well in terms of accountability, breakdown, workflow, client approvals, and so much more.
We work heavily out of Google Drive. It is everything because it allows for endless (as of right now) storage. As an ad agency, we have very large files that we're constantly transferring. Using Drive with our clients helps keep everything very organized.
And then from a marketing approach, of course, we're in Google Analytics every day.
Shopify is one of the leading e-commerce platforms. We believe heavily in them.
If you are an e-commerce brand, I cannot stress Klaviyo enough. It truly is the gorilla in the room when it comes to email marketing specifically for e-commerce.
Toccara's one key success factor
I think, for me, it's mindset. It really is.
I've dove very deeply into mindset and never chasing money. I don't ever believe in chasing money. I chase joy, and money naturally follows. So, for me, it's positive affirmations, its visualizations, it's a visualization board in front of me.
Toccara's Mountain
Since we believe that the best way for entrepreneurs to get fast, big, and sustainable success is by leading your (new) market category, and the entire entrepreneurial journey reminds me of mountaineering, I want to ask you: Is there a mountain you dream of climbing or a mountain you have already climbed?
I have this hike in Hawaii, where I'm located. We have a lot of hikes. This hike has a beautiful Hawaiian name; it's the Captain Cook hike, and it is maintained by the public.
This hike has not been maintained for a while and we have something called elephant grass here. As you can imagine, elephant grass is grass on steroids. It's gigantic and it hurts. It will actually cut you everywhere.
I go alone when I want to do some self-reflection and thinking. So, I went on that hike alone and started going down it. The grass got thicker and thicker, and I couldn't see where I was going. I was by myself. In my mind, I was going through Friday the 13th because I couldn't see more than two inches in front of me. It was just full forest grass.
Eventually, a couple came and spooked me. They spoke to me, came right out of the grass into my face, and I got very scared. My heartbeat was racing a million miles a minute.
What I learned that day, metaphorically, is that when the path is too difficult to continue going down, it's okay to turn around and take an easier path, a different path. Metaphorically, every time I go on that hike, I get a new life lesson. That day was a life lesson. When there were challenges, I tried so hard and it became so difficult that it was a losing battle. I had to give myself grace and permission to say, "It's okay to stop, to turn around and take a different path." That is one of my favorite hiking and climbing stories.
The best ways to connect with Toccara
Resource Links:
Klaviyo – my preferred email marketing platform for eCommerce
Privy – my preferred conversion rate optimization and list building tool for eCommerce
Want to learn how to start your Entrepreneurship?
Download for Free

HOW TO START ?
Want to learn how to choose the best Name and Logo? Not sure which customers to focus on right now and where they are? Want to build your website, or trying to figure out how and what content to share on social media?