Ep. 243 – Scott Turman's key success factor is tenacity; never give up. Failure was never an option!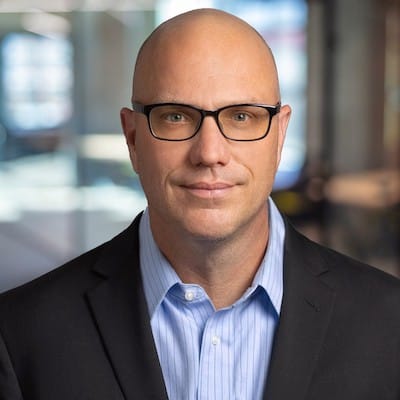 Scott Turman is an IT expert and entrepreneur that has been writing code and cryptographic systems for the last 25 years for the likes of NASA, the Department of Defense, Disney, and other Fortune 500s. He is the founder and CEO of BrightRay Publishing, an all-in-one writing and publishing service for busy entrepreneurs like himself. He lives in Florida with his wife and son.
Most passionate about
About a year ago, we started a company called BrightRay Publishing. We're the writing partners for CEOs, founders, and anybody trying to build their brand. Typically, the book can be a vector onto podcasts, interviews, and the news.
We've been doing this for about a year now. We've hired our ninth employee and things are going swimmingly.
Scott's career and story
Twenty-five years ago, I started my career at NASA, as a software engineer. I have a history at NASA. My father was an engineer during Project Mercury, which was America's first foray into space.
I started my consulting company. We grew to 25 consultants and that was great. Then, about a year ago, I realized I was sick to death of technology. I was absolutely done with it. I wanted to start something more interesting.
I was writing a book on negotiating for nerds – "A Nerd's Guide to Negotiating." I'd been trying to write it for 10 years but I just could not get it done. My daughter's friend was a writer, so we started working together during the pandemic, via Zoom. We got the book done pretty quickly. When I published it, friends asked, "How the heck did you get a book published with how busy you are?"
Then someone said, "Hey, would you write my book?" We took the same process. And then we did another one, and another one. And here we are, a year later.
Best advice for entrepreneurs
At every point in your journey, make sure the customer is first.
Entrepreneurially speaking, my advice would be to start now, fail quick. The quicker you get to it, the quicker you understand the challenge. Start all those things that it takes to run a business as quick as possible. Having great ideas and not executing is like not having ideas at all.
You have to just start.
The biggest, most critical failure with customers
In the last 10 years, I started a consulting company called BrightRay Consulting. We would have these projects involving two or three engineers. If you're not trying to please the C-level executives at a company, you're going to fail no matter how happy the senior management is.
It's just a matter of time. In the past, I really can't tell you who, but there was a fortune 500 top company, where everybody was just thrilled with us, except the C-level managers. The problem was not reporting correctly. We were not sharing our successes correctly with them. And as a result, we shuttled out of there.
Biggest success with customers
It was the birth of BrightRay Publishing. We started with one client and then two and then five and then 10.
I handled new customers correctly. As a result, we've exploded in growth.
Scott's recommendation of a tool
HubSpot

It allows you to send emails and have the right people in your house.
It's definitely changed my life. I'm able to sleep at night because I know that we're following up. Everybody is notified, and everybody knows where we are at a given moment.
Scott's one key success factor
Tenacity
Failure was never an option!
Never give up. I know that's such a cliché, but maybe you're a day away from success, or a month away from success. Giving up is a great way to never find out.
The best ways to connect with Scott
Want to learn how to start your Entrepreneurship?
Download for Free

HOW TO START ?
Want to learn how to choose the best Name and Logo? Not sure which customers to focus on right now and where they are? Want to build your website, or trying to figure out how and what content to share on social media?