Ep. 047 – Samuel Pavin built IBM global entrepreneurs project in France in three months, positioning IBM from a big heavy tech company to startups' preferred partner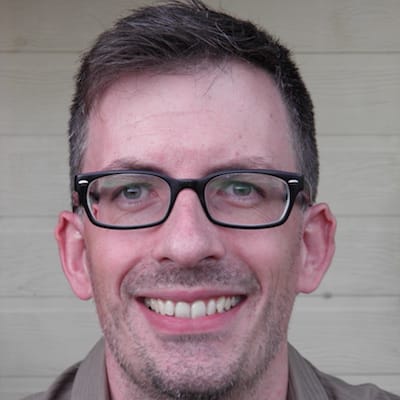 Samuel Pavin Show Notes
Samuel Pavin is a Brand Strategist and Director of Samuel Pavin Group Ltd, specializing in business and marketing strategy. A Marketing Lead for ilab, and a Key Opinion Leader (KOL) for Huawei.
Most passionate about
I'm doing so many things these days….
Right now, I spread my time between a role of a marketing lead with Startup space and a Startup Accelerator in the university of Queensland Australia, which is kind of going back to the early days when I was working in France with startups within IBM.
I've been working as a consultant for Brand Strategy between businesses and marketing, businesses and marketing. I work with startups as well as with events, conferences, and bigger companies.
I'm also busy with social media, and social profiles, working with social media agencies as an ambassador of a few companies and I'm a Key Opinion Leader (KOL) for Huawei, the technology company.
The greatest part is the interaction with so many people and the chance to learn so much about new technologies. It's has been an amazing journey.
This is what I'm literally craving… For a few years I was busier with consulting and a year ago I started to work more with startups again. I realized I missed that and that's what I'm really passionate of doing.
Samuel's customers
I have a different type of customers. I work with young, small technology startups, as well as other companies mainly from the world of events and conferences, working with them mainly on social media. I don't limit myself to any industry or geography. I have customers from Europe, Asia, and Australia.
Samuel's best advice about approaching customers
My vision and my best advice to startups is the same – The main missing link in their chain to success is the lack of understanding their customers. So many entrepreneurs work without really understand their customers. They should review their audience and understand where they stand, what they want, and what are they up to?
It becomes very easy to meet and ask people around. And I don't mean talking with your family and friends.
Biggest failure with a customer
I'm not sure if this is the most serious failure, but it was the best and biggest in learning from it. I worked as CMO in a startup and our audience was B2C and B2B, but we didn't manage to get enough traction; the growth of the company was too slow, and the company failed. It was a big failure, but a great opportunity to study and understand that in a startup we should try and be most prepared.
We weren't good enough in the B2C side in reaching out to media and attracting our customers. And we missed working right with the B2B as well. I had a lot of personal learning.
Biggest success due to the right customer approach
I think the best success, especially in the way it was built, is the work I did with IBM, which was to work with startups in France. There was nothing and I was given three months to put together an initiative that would become IBM global entrepreneur project. Within three months, I basically built, launched, and then went on to lead the project for five years.
We grew and kept growing and reached the goals, and it's not only grown in numbers but was also growing in quality and in return of investment for IBM through the years.
We built the brand and IBM went from being a big tech company that none of the startups really understood, to one of the preferred partners for startups.
Recommendation of a tool for customer focus, marketing, or sales?
I tend to stick to the basics and not the new shiny tools. The one tool that startups should use from their first day of approaching the market is a CRM (Customers Relation Management). I'm talking about collecting all the information about their customers from the first step. You need this information on board and ready from the beginning.
If I have to recommend a specific tool I use and like: it's available on the web and the mobile phone, and it has a good interaction with social media, which was for me a great advantage, Oracle has a customer experience CRM which is a good tool, although I'm afraid the money might be a barrier. Also, HobSpot is good for startups to start from the beginning and pay quite a reasonable price.
A person who impact Samuel's "customer focus" success
There was a French guy, Jean-Christophe Dichant, who mostly worked as a photographer and presence in social media, we both worked together in IBM and he has really been an inspiration. He wrote from an early stage about the need for entrepreneurs to understand their customers. He is writing only in branch so he can't help international startups.
Another person is Diana Rams, she is a blogger that writes everything around social media and she has a very strong approach of putting the customer first and listening to the customers and what they want.
Samuel's key success factor
I've always made my own decisions and followed through. I left from France to London as a student and was looking for a job, and I ended up working in a restaurant that belonged to Gordon Ramsay, and that was an amazing experience because the level of quality and the requirements and expectations were "through the roof". And I think that when it comes to learning to work hard and to work well at the same time, it's a skill that stayed for me.
I'd never sit down. I keep looking for opportunities; that's the way I always did, and I keep looking for opportunities, and for me this is my key success factor.
Samuel's Mountain
Since we believe that the best way for entrepreneurs to get a fast, big, and sustainable success is by leading your (new) market category, and the entire entrepreneurial journey reminds me of mountaineering, or conquering the mountain; I want to ask you if there is a mountain you dream of climbing or a mountain you have already climbed?
I have a few pieces of history; I grew up in Brittany, France. When I was 10 or 12, we were walking around and suddenly came to a hill that wasn't more than 100 Meters I think. And I started to climb that hill which proved to be steeped and much more difficult than first appeared and I found my self on a small piece of a rock without anywhere to move to and no way back. I finely managed to climb to the top, and there was these mixed feelings that maybe I'm going to die and I was stupid, but also getting to the top was like having conquered the world. That was my first experience with what felt like a mountain at the time.
I would definitely like to climb Kilimanjaro one day. This mountain is amazing! I discovered it as a kid and it was so special to hear about a mountain with snow in Africa, which was such a conflict of perceptions. And since then, I've seen many photos and doomed tries and I have come to love the place and the surroundings. And when I see that Mount Everest is so crowded with tourism, I definitely want to go to the Kilimanjaro.
The best way to connect with Samuel
Recommended person
Jean-Christophe Dichant:
Diana Adams:
Recommended tools 
More resources for Entrepreneurs
Don't Miss – Customer Focus Strategy & Execution: Market Analysis for Fundraising
Hayut Yogev's Latest post: The three free, most practical steps to researching and locating your market