Ep. 024 – Russell Rothstein – didn't understand how people wouldn't book anything (like restaurants, hotels, etc.) without review sites but businesses make decisions about technology without reviews of their peers. So, he founded IT Central Station, and led the change of a 3 trillion dollars industry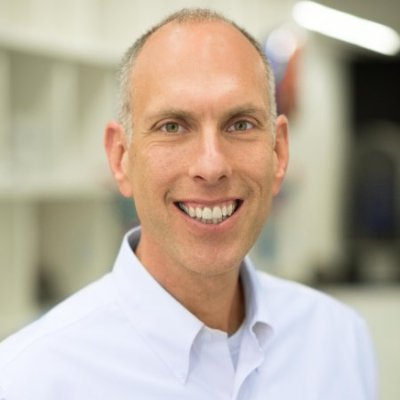 Russell Rothstein Show Notes
Russell Rothstein is founder and CEO of IT Central Station, the leading product review site for enterprise technology. Before founding IT Central Station, Russell worked in senior product roles at enterprise tech vendors Nolio (acquired by CA) and OPNET Technologies (acquired by Riverbed). He was co-founder and CEO of Zettapoint (acquired by EMC), and was co-founder of Open Sesame (acquired by Bowne/RR Donnelley). Russell received a BA in Computer Science from Harvard University, an MS in Technology and Policy from MIT, and an MS in Management from the MIT Sloan School of Management.
Follow Russell on Twitter @RussRothsteinIT (11,000+ followers).
Most passionate about
It all started back in April 2011, in NYC, Manhattan. I had dinner with a friend of mine who ended up being my co-founder… We talked about how review sites have become so popular – we'd chosen our restaurant based on reviews from Yelp – But not in the business world, where both (of us) worked for our entire careers – how can it be that businesses are making decisions about technology; what software, solution, service provider, etc. to use, without tapping into reviews from peers.
The example of hotels – it used to be the travel agencies or reviewers in newspapers, and today, by far, online reviews from sites like TripAdvisor are the most influential source for how people spend their dollars for travel and for hotels. And today, we are seeing the same phenomenon happen in the B2B enterprises technology world. The review site is the most influential source for how businesses build a short list and how businesses decide which technology products to use.  I'm really proud that we, here at IT Central Station, were the first ones to build up this vision for enterprise technology IT reviews and be the leader at this space.
The vision I have is based on market research that shows on the annual survey that, for the first time in 2017, the number one most trusted source of technology information worldwide is peers, people like me and you. More than paid experts, more than newspapers or governments reports.
If you look at the trends of technology innovation today, it almost always starts in the consumer world; social networks, media, and different types of communication technologies. Then it tends to move more to small-medium businesses, and only then the enterprise market that tends to be more conservative, but that's a very large market – three trillion dollars are spent every year by enterprises on technology.
The company
We started by building a beta website, using an agile approach, building up what was called an MVP – Minimum Valuable Product, we launched that in August 2012, and we were fortunate that The Wall Street covered our launch and called us, "The Yelp for Enterprises Tech" and since then, we just continue to grow and grow and grow…
The customers today
As a review site, we are providing value to two different audiences: the enterprises – the people visiting our website, reading those reviews, making better buying decisions. We don't monetize this audience. On the other side of the equation are the technology suppliers, the vendors. We don't require any type of payment in order to be listed, and with most of them, we don't have commercial relations. Some of them, who want to take advantage of additional marketing value like lead generation, social content, better data, etc., will use one of our marketing programs. It's usually large companies, like Oracle, SAP, etc. and sometimes also small to medium technology companies or startups that are getting additional value from their involvement with IT Central Station.
Today there is a lot of skepticism in the market about analyst reports, there is a lot of skepticism about vendor created content, like white papers and so, if I look at the data of the research, the level of trust in content created by the vendors is very very low.
Russell's best advice about approaching the customer
We are passionate about customers' success. We are a customer focused organization. I think the number one most important value is honesty and trust. If you are building your customer base, trust is the most important asset you can have.
The advice for those startups who don't find their market need (The number one reason entrepreneurs give for their startup failure) is before you raise venture capital, before you increase your spending, make sure you really hit product-market fit!
Biggest failure with a customer
I would say that over promising to your customer, it something we did once in our history. Even when you build trust, sometimes your eyes are a little bigger than what you can eat… For example, we had a large booth at Oracle World, the largest enterprise tech event; it was in San Francisco and we invited all the visitors to give their reviews. We were flooded with reviews that week, and because we have a process of QA on each review, we ended up with a whole bunch of reviews that we didn't publish in the expected time. Thankfully, we were very transparent about it and because we built trust, we managed to get over it without notable image damage.
Biggest success due to the right customer approach
Our success is the customer's success. We are very focused on ROI metrics. So one example, we have many customers who are showing very strong ROI for their investment in IT Central Station, but one example is Appdynamics, who were bought by Cisco for more than 3 trillion dollars, they were able to close a 10 million dollar deal as a result of their marketing investment in IT Central Station. There is a video on our website where Appdynamics product manager talks about this success (you can find the link below).
Recommendation of tools for customer focus, marketing or sales
We use a lot of tools, Salesforce is at the heart of almost everything we do, but from the customer focused perspective, I would add to that our NPS process. When we survey our customers, we use that to drive our customers reference program, customer referrals, and our product planning process.
Recommendation of a person, like a mentor, or other service provider that impacts you or IT Central Station.
Yes. What I recommend to any entrepreneur is to seek out a strong mentor, someone who is going to provide you with the advice and the guidance that will help you to grow your business.
I've been very fortunate here at IT Central Station to have great advisors. People that either invested in the company or not, to name a few, the first one is David Jackson, who was the founder and CEO of Seeking Alpha, a great blog that I recommend. Others who are actively advising me are some of our investors including, Lou Kerner, who has been a guest on this show (Episode 2!!). Lou has been tremendously helpful, as well as Betsy Atkins – Member Board of Directors Volvo Car Group, Chairman – North American Advisory Board SAP; Ken Goldman, who has been former CFO of Yahoo; and Jeff Epstein, who is an operating partner at Bessemer Venture Partners, a lecturer at Stanford University, a former Chief Financial Officer of Oracle, and more.
What is your one key success factor?
I'm a big believer in a team effort. You do this with a team. And I'm so proud of the team we have at IT Central Station, the people that I recruited and the people that my team has recruited. When you have a great team that works well together, that communicate, that trust each other, that's customer centric, that's smart, that's fun to work with; you know you are going to succeed.
The best way to connect with Russell is either on Twitter (where he has more than 11,000 followers) or on LinkedIn.
Ways to connect with Russell on social media:
Resources Mentioned:
Recommended Tool:
More resources for Entrepreneurs
Don't Miss – Customer Focus Strategy & Execution: Market Analysis for Fundraising
Hayut Yogev's Latest post: The three free, most practical steps to researching and locating your market