Ep. 228 – Roger Hardy built a NASDAQ-listed public company with his sister and sold it for almost half a billion dollars. Today he found a new opportunity in the eye care business.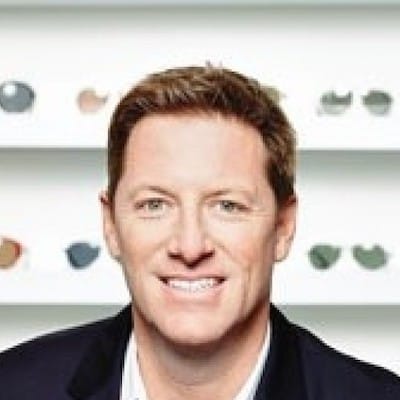 Roger Hardy is a serial entrepreneur with over 15 years' experience building several technology businesses to successful exits. Hardy founded Coastal Contacts Inc. in 2000, instantly re-writing the business model for contact lens sales and delivery. Drawing from his previous logistics expertise and industry knowledge, Roger seized the newly emerging e-commerce revolution. Roger led Coastal to become the largest online retailer of eyewear and vision related products until it was acquired by Essilor International in what was the largest e-commerce transaction in Canadian history at the time.
In 2018 Roger co-founded KITS Eyewear Ltd. alongside Joseph Thompson and Sabrina Liak. As CEO, Hardy has led KITS through unprecedented growth with a 47% year over year revenue increase.
Most passionate about
We built Coastal Contacts, my sister and I, from startup to a NASDAQ-listed public company and then sold it in 2014, for almost half a billion dollars.
Since then, we've been doing investments in real estate and technology.
We kept coming back to the optical category. We were excited about the opportunity in optical. It has always gotten us interested in trying to serve customers in a way that exceeded their expectations.
We've been working on KITS Eyecare here out of Vancouver, Canada, mostly focused on the eye care business for North America.
Roger's career and story
I worked in the vision category, and while I was working there, I was struck by the fact that I felt that customers were underserved. I think part of it was the timing. The internet was just getting going. And so, like I said, my sister and I built a website and started selling contact lenses.
The first day, we had 16 orders. In the first month we had 70,000 in sales, and in the first year we had two and a half million in sales. In the second year, we had 10 million in sales. So, we really knew there was an unmet need in terms of savings and convenience for customers. At that time, the technology innovation was just a website—just putting it online.
Today, I think the real technology innovation, like I said, that eye exam just makes it easier for customers to do it online from home or the office, anytime, 24/7, day or night. They can really step into that.
The first thing we worked on was growing our subscription business for contact lenses. Today, that's about 25% of our company. The second thing we worked on is vertical integration. We made sure that we had the most technologically advanced optical lab in North America.
Best advice for entrepreneurs
Build businesses that serve customers. I think NPS is a great measure to use.
What we find is that the more we can focus on and listen to customers and remove any challenges in our business, it takes the experience up for customers. That ultimately is a driver of financial results. It's our opinion that the company with the highest NPS in every category ultimately has the highest value in that category.
I would put it as: You want to be getting direct feedback from your customers. You want to be removing all the choke points, anything that's friction, anything that they tell you is even a slight displeasure. You want every customer to be wowed by the experience of being served by you.
The biggest, most critical failure with customers
I don't want to name names, but we used a payments company that we thought of as being very innovative.
We did the due diligence on the company. We thought, 'These guys are really cutting edge and customers are gonna love this.' It was a different way of making payments and it was on the front. But that company kind of overstated what they could do. Ultimately, it was a significant cost for us.
They had problems processing transactions and their technology didn't keep up with their promises or commitments. We want to be innovative, but with innovation comes some bumps. So, I think you're going to see some challenges when you test things.
Biggest success with customers
One of the most successful transitions came from listening to customers.
We had a large group of vision-corrected customers and we kept hearing from them, "We love what you've done for us in the contact lens business but can you do something in eyeglasses? We know intuitively that our eyeglasses should not be, you know, $150 or $250. This is a small piece of plastic and two tiny pieces of glass. How can this be $250?" After listening to customers say that over and over and over again, we got to thinking about the category.
That's what drove that innovation, that decision to go from just contact lenses into eyeglasses into, now, vision testing and an online vision tool.
Roger's recommendation of a tool
Net promoter score (NPS)

This is a system of receiving feedback from the customer's measure. Who are your promoters? Those people who are out there, telling friends and family, who are the neutrals. And then who are the detractors? The people who said, "Well, it was too slow."
Roger's one key success factor
I'm persistent by nature—I would say that I can be determined persistent. Also, I think it's that I can receive feedback and change my approach.
That's what I think is key for entrepreneurs. We need to know what the end goal is. What are we trying to achieve? We need to go aggressively in that direction. And then, as we receive feedback from the market from customers, we need to be savvy enough to hear that feedback and alter our approach, to improve.
Roger's Mountain
Since we believe that the best way for entrepreneurs to get fast, big, and sustainable success is by leading your (new) market category, and the entire entrepreneurial journey reminds me of mountaineering, I want to ask you: Is there a mountain you dream of climbing or a mountain you have already climbed?
We can see the mountains here in Vancouver. There's a mountain called Grouse Mountain. There's a hike up it that's somewhere between an hour and an hour and a half. It's not particularly strenuous; it's one that everybody can do. When people visit Vancouver, I'd encourage them to do it.
It's a great way for us, as a culture, to connect and climb that metaphorical mountain, and the actual mountain, as a team. For me, it'd be no fun to climb the mountain on my own. I love climbing it with people from my team. It gives them access to chat with me and allows me to chat with them in casual circumstances, outside the office. I get to know them personally.
I'm always impressed at how fast some of the young folks can go up the mountain. They have to wait for me. And I have to hop in there and get it. I've learned that the trick is to ask them questions and then let them do the talking as I try to do the hiking.
All that is to say that, with my mountain climbing, I like doing it with the team. It's the same with entrepreneurship.
Want to learn how to start your Entrepreneurship?
Download for Free

HOW TO START ?
Want to learn how to choose the best Name and Logo? Not sure which customers to focus on right now and where they are? Want to build your website, or trying to figure out how and what content to share on social media?