Ep. 252 – Robyn Johnson's best advice: When you're looking at customer approach, make sure that you're offering what your customers really want.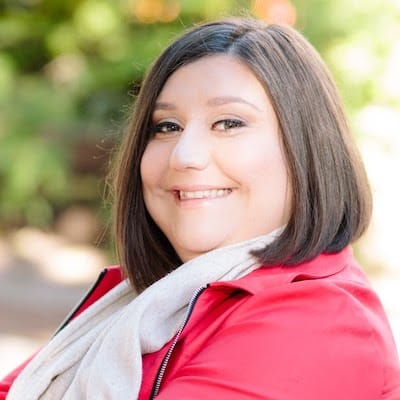 Robyn Johnson has been heralded as one of the country's foremost leaders on the topic of selling and marketing products on Amazon.com. Robyn has been a guest on shows like Entrepreneur on Fire, Confessions of A Marketer, and is a SEMrush Academy professor.
Robyn is the co-founder of Marketplace Blueprint, a digital agency that specializes in listing optimization and advertising on Amazon. She has over a decade of experience of selling online on Amazon, eBay, and other eCommerce venues.
Most passionate about
I get to help people who have physical products market those products on Amazon. We have an agency that helps run the ads and does the listings for people.
I'm also really passionate about Disney, Star Wars, and my kids. We try to squeeze in as much travel and adventures and board games as we can.
Robyn's career and story
I had no intention of doing this. I had no marketing experience about 11-plus years ago. I was working in a church but you don't get paid a lot and my son got sick. There was a moment when they were testing him and I knew that the test was going to cost a certain amount.
I took a hundred dollars out of our emergency fund. I can still remember the five twenties in my hand. It felt like a million dollars. We started buying things at garage sales and then reselling them on Craigslist.
From that hundred dollars, we built a million-dollar business selling physical products on Amazon. We moved from buying used items to buying things in retail stores to wholesale.
I started coaching other high-volume Amazon sellers and we realized what a big problem Amazon was for brands. About five years ago, we started our agency. Now we get to work with brands that are "Shark Tank"-size companies and some publicly traded companies.
Best advice for entrepreneurs
When you're looking at customer approach, make sure that you're offering what your customers really want.
Make sure you're really keyed in to what's going on in your buyer's mind.
Don't try to skip steps. Enjoy each moment.
The biggest, most critical failure with customers
The thing that set us back the most was related to cash flow.
I hired somebody who was supposed to manage our cash flow but I wasn't monitoring it well enough and it got us in some trouble. Then it took us quite a long time to get out of it. And it added a lot of stress. It made the business very much not fun for a long period of time.
Biggest success with customers
The biggest success is when we've gone out of our way to provide off-Amazon connections or use the resources in our network to help other sellers.
There was a publicly-traded company that had worked with an agency previously. They're a large company, so they had significant sales on Amazon. By communicating what changes we needed to make and reassessing and changing their approach to their ads on Amazon, we were able to grow their year-over-year sales by 118%. That extra revenue helped them get another round of investment that netted $40 million for the company.
Robyn's recommendation of a tool
If you have a physical product, go to your product on Amazon and your competitors' products on Amazon. Look at your website, then review their website and reviews. Copy and paste all of them in Google Word Cloud.
Robyn's one key success factor
My key success factor is that I want to always learn more.
We set a goal as a company and then we break things down backward, assuming we hit that goal in the future. We work backward to identify what needs to happen today, tomorrow, and next week in order to make that goal predictable and not just a hope or a wish. That has made a big difference in our being able to consistently generate miracles.
Robyn's Mountain
Since we believe that the best way for entrepreneurs to get fast, big, and sustainable success is by leading your (new) market category, and the entire entrepreneurial journey reminds me of mountaineering, I want to ask you: Is there a mountain you dream of climbing or a mountain you have already climbed?
I love all of the mountains at Disney: Space Mountain, Thunder Mountain, and all of that. When it comes to our entrepreneurial mountain, when I was young, I was like … you know, you see those 18-year-olds who go to a mountain and want to run up and run back as fast as they can.
It's about the accomplishment. As I've gotten older and know, honestly, I physically can't run up that mountain quite that way, it has forced me to look at: Where can we take a break? Where am I going to plateau for a moment? But for a moment so that we can regroup, regain our strength, make sure our resources are ready for the next climb?
Also, there's the pacing that I set for my team when I was running up and down that mountain. I was exhausting my team, and it wasn't really fair. When I look back to some of the employees I had at that time period, I feel like I could have done better by them because we did run so fast and so hard for so long.
I'm doing the mountain. I'm enjoying the climb more. There are times when we say, "It's rainy, we don't need to climb today. We can stay here for a day, or for six months, to look and make sure we're going up the right path."
The best ways to connect with Robyn
Want to learn how to start your Entrepreneurship?
Download for Free

HOW TO START ?
Want to learn how to choose the best Name and Logo? Not sure which customers to focus on right now and where they are? Want to build your website, or trying to figure out how and what content to share on social media?