Ep. 031 – Richard Chowning opened Africa Mentor to help businesses get into the continent, succeed, and create jobs, to lift Africans' standard of living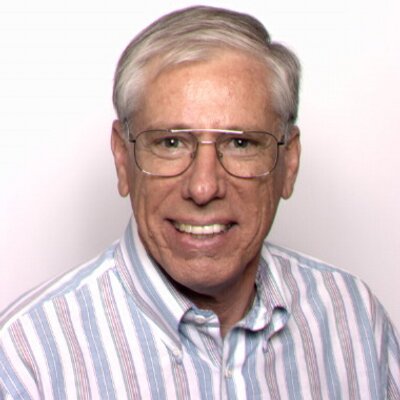 Richard Chowning Show Notes
Richard Chowning is the founder and director of Africa Mentor whose mission is to help businesses put their best foot forward in Africa.  Chowning is located in Texas.  Africa Mentor has official representatives in the Ivory Coast and Ethiopia and has relationships with governments and private sector businesses throughout Africa.
Chowning has worked in Africa for 25 years (16 in Kenya and 9 in Benin) and has been involved in project management and leadership training in Africa for more than 40 years. He is fluent in three African languages (Swahili, Aja, and Kalenjin).
Past and current clients come from the automotive, pharmaceutical, mining, architectural, hospitality, technology, construction, and manufacturing sectors.
Most passionate about 
My company, Africa Mentor, is different from everything I've done all my professional life and that's marketing myself.
I was a missionary for 25 years in Africa, and I did a lot of projects with nonprofit organizations. I did a lot to help the people but as far as economical help and really battering their life that's something very difficult to do from a nonprofit perspective. As long as there was outside money coming in, the project went on but when the donation money stopped, the project couldn't go on.
I started to study how the economies and the standards of living can be lifted because I knew so many of these poor people myself very personally, walked with them in the rural areas for so many years.
Most of my life in Africa, I was in two countries, Kenya and Benin. I found out that the companies that really helped to lift the economies and standard of living were the for profit companies because they created jobs.  And as much as the companies became sustainable in Africa, they created more jobs.
So, my dream was, when I decided to establish the Africa Mentor, to help the economy of Africa, helping people and companies that want to establish their businesses in Africa get into the continent, succeed, and create more jobs and lift the standard of living.
Richard's customers
Mostly startups. Well established companies don't want help, they'll do it their way. My customers are small businesses, usually with one or two founders, just starting out and wanting to establish their presence in the continent.
In terms of sectors, I work with the pharmacy, development companies in construction, residential, commercial, and agriculture, as well as automotive, and mining. I haven't worked with high tech hardware companies.
The interesting thing though, is that most of my clients are Africans of the diaspora, that have been many years in UK or US and want to go back home with a business. I understand them.
Richard's best advice about approaching the customers
My best advice both to myself, and to all entrepreneurs, is to listen very well to the customers, to really understand what their story is about and what they want. And to make sure that I can provide them with what they want.
As entrepreneurs, we think we understand very well what we need to do, and we fully understand our sector, and we feel we should make the customers understand us…. While the most important thing is for us to understand them.
Biggest failure with a customer
A lot of entrepreneurs contact me and want me to find investors for them so they can then begin marketing in Africa. And in the beginning, I was ready to try anything, but I don't have the connections needed and it's not my expertise and I wasted an awful lot of time. It wasn't fun for me and it wasn't fun for the clients.
I believe in lean startups. Start very small at the beginning and learn what works and what doesn't, and then if needed, pivot or change what is. I was working with a couple that wanted to sell used cars in Africa and I advised them to start with few cars and see what type of cars people are attracted to and study the price range and it seemed like they understood that. But in the first few months, they shipped to a West African country an inventory of cars worth more than 400000 dollars. The cars were very nice, in good condition, and an attractive price of 30-40000 dollars, which is cheap in American standard, but it was way over priced for the market in Africa and they just couldn't un-load those vehicles.
Biggest success due to the right customer approach
It's a client I have worked with for very long time. He is from the African Diaspora. He is a pharmacist, and at the beginning, he wanted to ship medicines to Africa. We had to pivot twice, but when we found the right formula for him, he started to ship medical products, which weren't medicine, directly to hospitals and other big customers; the business started to work very well. The reason it succeeded so well is that the client understood that this is a process that we should walk through together in order to find the best fit.
Recommendation of tools for customer focus, marketing, or sales
Sure. When I started Africa Mentor, I had to track everything and I needed a CRM software, and I use ZOHO because they have a whole series of tools on their software that are integrated on one platform and I use it every single day.
Another tool is UpContent and this is a curation tool. I've chosen to use a lot of social media to become known. I have more than 16000 followers on Twitter, 4000 on LinkedIn and Facebook, and I need to be knowledgeable about Africa and about entrepreneurship and publish content beyond what I write. UpContent enables me to find a lot of relevant content to publish on social media.
Recommendation of a person, or a book that impacts Richard's "customer focus" and success
Yes. With Africa Mentor, I needed to be very organized and there were a lot of things I needed to learn, so David Allen's two books, "Getting things done" and "Making it all work together" were very valuable for me.
What is your one key success factor?
Besides listening to your customers that I talked about before; I believe that being patient and being persistent. I always advise my clients that there isn't going to be any instant success. Particularly when talking about going cross culturally. Business isn't done in Africa like it's done in the US or in Israel. People do not understand what you're saying to them the same way they understand here. Don't look for overnight success. It's going to take months on months, and maybe a year or two, for you to really see the success. Better be patient and persistent. For your client and for yourself…
Richard's Mountain
Since we believe that the best way for entrepreneurs to get a fast, big, and sustainable success is by leading your (new) market category, and it always makes me think of mountaineering, or conquering the mountain; so, I want to ask you if there is a mountain you dream about climb or a mountain you have already climbed? 
Yes. I was in Kenya for 25 years, and right in the beginning, I had an opportunity to climb Mount Kenya, which is 5,199m (17,057 feet). I was a long distance runner at high school and tried to stay fit in Kenya, so I didn't worry about the fitness, but I've never climbed a mountain before and I have a fear of heights…  It was frozen in the morning; when I finally got up to the top, I was first frightened and wouldn't look around and then I lifted up my eyes and saw the panorama and was so excited!
The best way to connect with Richard 
Richard's chosen photo
Leaders from the Aja ethnic group in Benin. They are standing in front of a rural clinic building that was one of our projects in the nonprofit organization.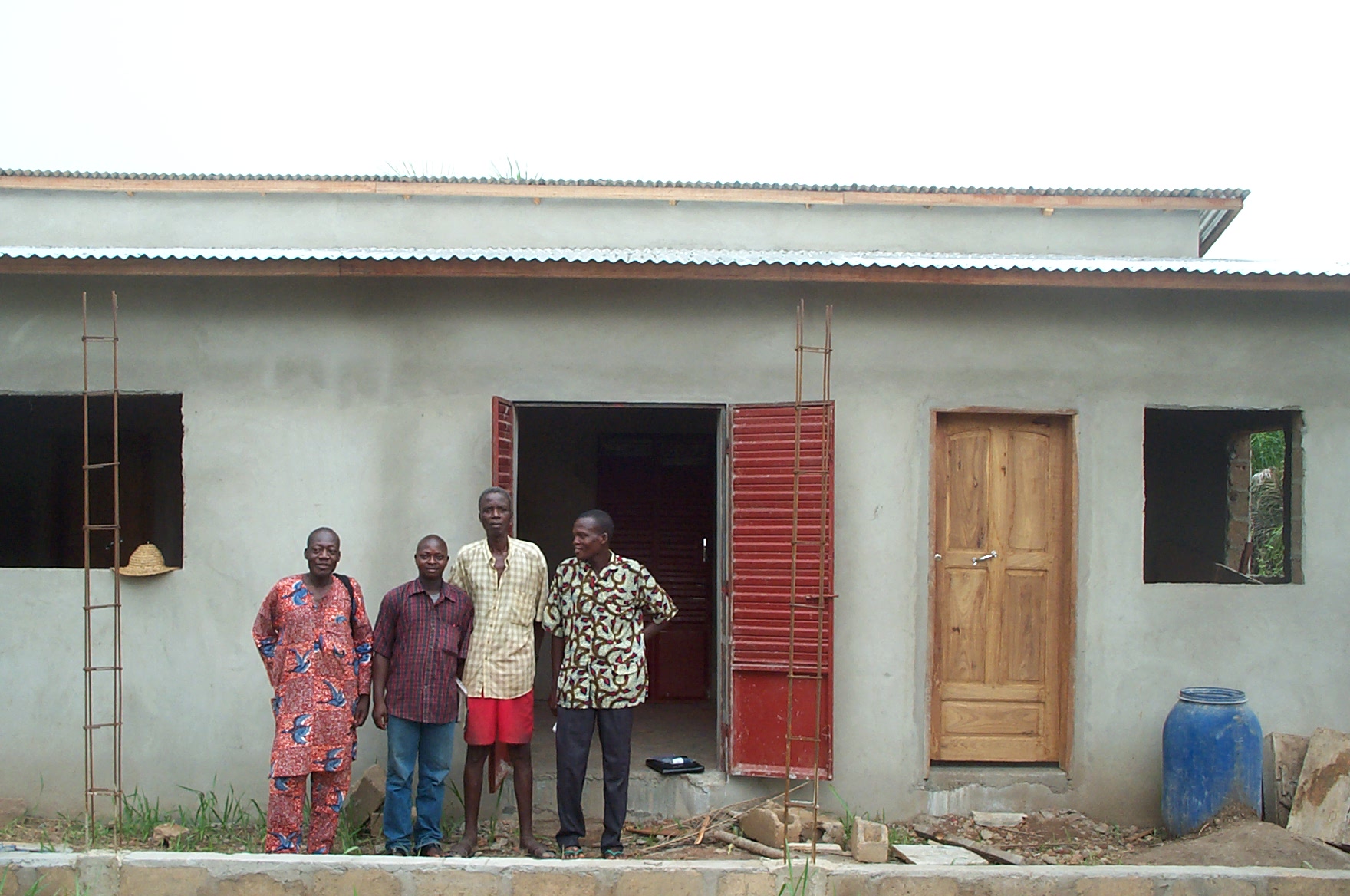 Resources Mentioned:
Recommended Tools:
Zoho CRM – Zoho CRM is an online customer relationship management software for managing your sales, marketing & support in a single system. FREE for 10 users.
UpContent – A content discovery tool that helps you drive new, more meaningful conversations. Spend less time searching for and more time acting on tailored content to spark informed conversations with your audience–all while becoming a go-to expert in your niche.
Books Mentioned:
More resources for Entrepreneurs
Don't Miss – Customer Focus Strategy & Execution: Market Analysis for Fundraising
Hayut Yogev's Latest post: The three free, most practical steps to researching and locating your market