Ep. 053 – REACH OR MISS podcast one year anniversary.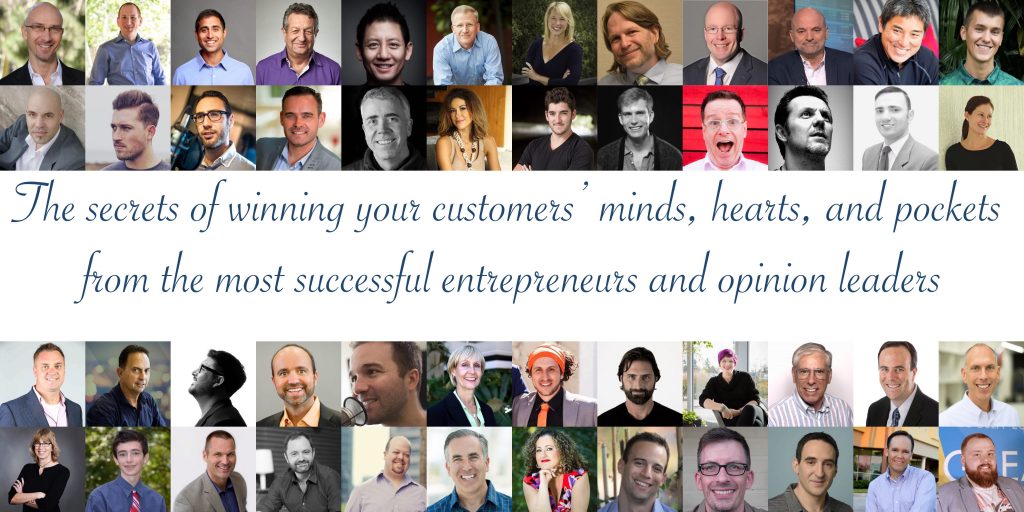 Hear about the most important issues and the best advice of the remarkably successful entrepreneurs that were our guests during this first year.
Hi Reachers!
We are celebrating our first birthday, and I've chosen to dedicate this episode to recalling the most important issues and the best advice of the remarkably successful entrepreneurs that have been our guests this year.
For each of our interview's questions I chose one or two answers that best represent the main inspirational message our guests delivered.
I believe the most important message each of you should take from these 52 episodes is the huge importance of speaking, engaging, and focusing on the right audience for your specific startup as the key for your entrepreneurial business success.
At the show-notes of this episode, you will find our birthday gift to you, the list of tools most highly recommended by these successful entrepreneurs and opinion leaders.
Most passionate about
For the first answer I chose the answer of Chris Brogan. Chris is one of the fathers of social media marketing, and I believe he combines the art of attracting customers with the capabilities of social media as a marketing tool.
Forbes listed Chris as one of the Must Follow Marketing Minds of 2014, and listed his website as one of the 100 best websites for entrepreneurs. Statsocial rated Chris the #3 most powerful influencer online.
Chris Brogan is most passionate about
I'm really interested, and have been for many years, about how companies use technology to drive better human interaction. Often, we focus on the wrong part, on all the various new channels, all the new technologies, and automation, while our customers just want to be seen.
The challenge is helping the customers feel they are getting what they want.
The story of your career
Guy Kawasaki is the interviewee you have heard the most from.
I love hearing him tell the story of his career and I believe that the fact Guy had the chance to learn how traditional businesses sell has had a positive impact on his success.
Guy Kawasaki is the chief evangelist of Canva, an online graphic design tool. He is a brand ambassador for Mercedes-Benz, and an executive fellow of the Haas School of Business (UC Berkeley). He was the chief evangelist of Apple and a trustee of the Wikimedia Foundation. He is also the author of The Art of the Start 2.0, The Art of Social Media, Enchantment, and nine other books. Kawasaki has a BA from Stanford University and an MBA from UCLA, as well as an honorary doctorate from Babson College.
Guy's Career
My career really started in the jewelry business, not tech. I started a part time job when I got my MBA in UCLA. I worked for a jewelry manufacturer in downtown LA. It was a small manufacturing company owned by a Jewish family, and that's where I learned sales and marketing. I worked there for about six years.
Then I got an Apple 2 and I fell in love with computers.
I worked for 6 months for a small software company that was acquired and my roommate eventually hired me into Apple. I went to work for Apple as an evangelist, I left to start a company, and later returned to Apple as Apple's chief evangelist, and left again to start another company… Basically; I've been in Apple twice, and I've been an entrepreneur, speaker, and author ever since.
The Customers
The challenge of choosing the customers that are most likely to adopt, use, and buy your product is one of the most important parts of business success.
I love Kate Erickson's answer, because it's obvious that anyone at Entrepreneurs On Fire's team knows who their customer is by heart.
I advice you to watch the video of EOFires' avatar. You will find the link at the show-notes of the  s episode.
Kate Erickson is a creator, engager and implementer, over at EOFire, a 7 day a week podcast that interviews today's most inspiring and successful entrepreneurs.
She is also the host of Kate's Take, the EOFire audio blog, and the author of The Fire Path, Beginner's Guide to Growing Your Online Business.
Kate is passionate about helping entrepreneurs to create freedom in their business and life by developing systems and processes that can help their businesses scale and grow.
EOFire's customers
EOFire's perfect customer (avatar) is a mid-age male at a corporate job, who spends most of his time doing things he doesn't really love to do.
Best advice about approaching the customers
I chose two answers for the best advice given.
The first answer is the answer of Michael Stelzner. Besides being one of the most successful entrepreneurs that had has a huge impact on social media as a marketing tool, Mike's answer represents the answers that most of our guests constantly repeat: talking with your customers is key.     
Michael Stelzner is the founder of Social Media Examiner, author of the books, Launch and Writing White Papers, and the man behind Social Media Marketing World–the industry's largest conference. He's also the host of the Social Media Marketing podcast, founder of the Social Media Marketing Society, and host of the weekly Social Media Marketing Talk Show.
"We focus on creating as much value as possible, adding content that helps and attracts customers to us, building relationships with these customers over time, so they come to us and say, 'we see what you do and we want to work with you.' So my number one tip would be to really understand who your customer is, first of all, and then do all the digital, social, and content marketing that will help attract those people to you, rather than going out there and trying to find them."
Michael's best advice about approaching the customers
When you get started, you need to talk to a lot of people to understand what their problems are. That could be by going to an event where a lot of people that meet your customers happen to be and talking with them to understand what the customers' problems are. If you already have some people in an email list, you can send an email to them, asking them

 

questions to understand what their challenges are. Somehow, survey or ask what the challenges are; I think it's the number one way that anybody can be successful.
Often, we think that everyone is like us, which is totally not true, and we say, "if everyone is like me, then they would be interested like I am," and then we just throw it out into the world and hope it sticks.
The second answer I chose to this question is the answer of Vladimer Botsvadze, who describes, step by step, how he prepares himself for a sales meeting with an important customers. It's a unique opportunity to hear such a clear and precise description of this process.
Vladimer Botsvadze is a serial entrepreneur, a leading authority on digital marketing, top influencer, professor, Fortune 500 consultant, coach, trainer, and the CEO of Botsvadze Marketing Solutions, a full service digital agency servicing Fortune 500 clients that generates the best ROI from social media. He has risen to prominence since becoming a top influencer across multiple social media platforms including Twitter, Instagram, LinkedIn, and more.
Approximately 100,000 follow him. He is an author of 9 bestselling books. He has inspired top brands including, Aston Martin, HP, KLM, and FedEx. Vladimer's research and innovation are recognized by London Business School, Columbia Business School, and Imperial Business School. He has been featured in Forbes, The Economist, MIT Sloan Management Review, and others.
Vladimer's best advice about approaching customers
Businesses in all sizes need more customers. I visit my potential customers and ask them to spend more on the product I'm offering. I prepare my plan extensively and know how to execute it professionally. There are a few steps I focus on:
I assemble the latest information of the product I'm selling.
I work with my team to prepare questions that are important to my target market.
I look for features my target market might be interested in.
I ask my customers what they like about working with me.
I try to find whether the targeted customers have problems with existing suppliers; then I identify a contact that can provide me with information about the contact position in the company, and make sure the person I speak with is a decision maker.
I always dress well, and when I start the meeting meet with the customer I always ask them about their needs, to make sure we are at the same page.
I conclude the meeting by asking for a commitment; if the client is not ready to order, I ask when they might decide to place an order, make sure I leave some kind of agreement for next time or find out when to call back. I leave a written note thanking the client for the opportunity and reminding them of the next step, to make sure I will be the one to make the next step unless it's clear that the customer has no interest in placing an order.
These steps are the best way to approach our clients and keep them happy. We are quite proud of them and about how everything works.
For us, our customer's experience is key; we know that quality is better than speed. What are the expectations of the customer experience: high speed of response, mobile experience, extensive support hours, and no hidden fees – everything is transparent, we respect our customers, the corporation with the brands, and of course, self-service tools.
We measure and assess everything and the statistics are fantastic: 89% of our customers recommend us to other clients. Word of mouth is important. I rarely need to spend money on advertising.
Biggest failure with a customer
Marc Hemeon is a successful entrepreneur that sold one of his startups to Google and YouTube and merged another startup with a global leader. He decided to close his last company although it had 900 customers and revenues, and managed to return half of the investment, before deciding to take a break from tech.
Marc Hemeon is an artist and designer living and painting on the North Shore of Oahu.
Previously, Marc was the founder of Design Inc. Marc has co-founded a number of companies including North Technologies, which merged with Hodinkee.com in 2015. Marc was the co-founder of Fflick, which Google acquired in 2011. Following the acquisition, Marc was part of the team to redesign YouTube in 2011 and again in 2012, leading the site wide redesign.
Previously, Marc led design teams at Oakley and Digg, and co-founded a number of companies, including TeeFury and Design by Humans.
Marc's biggest failure with a customer
I have to tell you something from my point of view; when you fail, it really sucks. It hearts. You let a lot of people down, people lose their jobs, and investors lose their money; it hurts. Bad stuff happens. It leaves scars.
When I was in debt up to my ears, I couldn't think straight. I did design for a company called Digg. I had nothing, we had three young kids and we rented an awful house, the heat didn't work, and we were all sleeping in the same bed. I didn't know if I would have enough money for gas to make it into work. But at Digg I met some engineers and we started to work on our little startup at night, and that what is led to Google and YouTube.
The last company, the one that I closed; that one hurt most. Because in the two other startups, I was a co-founder, and that's easy, but the last company, Design Inc. I was my own. I made a platform that I thought customers would want and they didn't. And I was wrong. It sucks to be wrong.
Biggest success due to the right customer approach
For the biggest success I thought you would love to hear Bruce Van Horn's beautiful story.
Bruce Van Horn is a bestselling author, speaker, thought leader, transformational life coach, business and leadership coach, marathon runner, and cancer conqueror. Bruce hosts the "Life Is A Marathon" podcast, which has millions of listeners in over 210 countries around the world. Bruce is passionate about sharing his life experiences and respected insight to help people overcome their negative thinking and limiting beliefs, and develop a winning mindset. Bruce loves coaching people to become the fullest expression of who they were created to be. He lives in Richmond, Virginia.
Bruce's biggest success due to the right customer approach
I worked with a new CEO of one of the largest religious spiritual organizations. The situation with this organization was that fifteen years earlier, they were at their height, with high levels of donations and many employees. When this new CEO arrived, they were suffering a very significant decrease in donations and fans.
When we looked at what could be causing the problem, we found out that fifteen years ago when the heads of that organization saw it was going so well without any business experience or skills, they thought they should bring the best possible business manager. And they did, but this manager, who was really an excellent manager with proven business successes, didn't believe in their main spiritual message and obviously a lot of new employees didn't either, and they didn't realize how they started losing donations and fans during these years. The problem was that many of their employees didn't believe in their message.
The new CEO made changes, and they hired new employees that did believe in their message, really cared about the cause, and were eager to spread the message to new fans.
Within a year, donations and publication subscription were up 50%.
Recommendation of a tool for customer focus, marketing, or sales
As I promised, we prepared a full list of most recommenced tools of our most successful guests. For this answer, I chose Joe Pulizzi's answer about the best tool he relies on the most.
Joe Pulizzi is founder of Content Marketing Institute, a UBM company, the leading education and training organization for content marketing, which includes the largest in-person content marketing event in the world, Content Marketing World. Joe is the winner of the 2014 John Caldwell Lifetime Achievement Award from the Content Council.   Joe is the author of four books, including his latest, Content Inc.  His third book, Epic Content Marketing was named one of "Five Must Read Business Books of 2013" by Fortune Magazine. You can find Joe on Twitter @JoePulizzi. If you ever see Joe in person, he'll be wearing orange.
Joe Pulizzi recommendation of a tool for customer focus, marketing, or sales
If you go back before 1990, there were only a few ways your customer could get information. TV ads, magazines, newspaper, radio, billboards, fax machines, those types of things. The conversation with the customer was owned by big media companies and by brands with huge advertising budgets. And it was like that for 50 years, from 1940 to 1990.  The technological advance happened, along with Google and smart phones, when your customers became in control of their own buying journey. Because a customer can ignore us, they can ignore your advertising, they can ignore your terrible content, and they don't care about what you want to sell. All they care about is their own needs.
The number one marketing tool is still email. I would absolutely focus on subscribers through email.
Recommendation of a person or a book that impacts your "customer focus" and success
I couldn't find a more beautiful answer for this question than Jeff Bullas's answer. Jeff included some great recommendations here, but also used this answer for a last piece of guidance.
Jeff Bullas is a digital entrepreneur, marketing blogger, keynote speaker, digital strategist, consultant, and bestselling author.
He works with companies and executives to grow their online personal and businesses through social, digital, and marketing automation.
His blog receives over 5 million visitors a year and is found at jeffbullas.com. He has spent most of his business career involved with information technologies, telecommunications, and the web.
Recommendation of a person, or a book that impacts Jeff's "customer focus" and success
There are a few books that have been inspirational:
Blogs like Social Media Examiner or HubSpot blog. For writing, CopyBlogger is an inspiration and Headline. In terms of content creation, the book by Stephen King "On Writing" has been a great help for me. I've been able to craft my writing better, to develop my skills, and the list goes on.
Inspiration comes from many sources. There is a great quote by Stephen King, "If you want to write a lot, you have to read a lot." Inspiration and innovation do not come from a vacuum; they come from feeding your mind with inspiration and education.
You find your own voice online or off; whether on stage, through writing, on a video, or a webinar, or even a podcast. You need to get to a space where you speak from the heart, the soul and the mind.
What is your one key success factor?
The last answer is kept for John Lee Dumas. Beside the fact that I like and believe in his answer for his one key success factor, JLD is the person that influenced me to choose to deliver my message of the customer focused entrepreneur through podcasting. And I believe he is shaping the model of the new successful entrepreneur.
John Lee Dumas is the host of EOFire, an award winning podcast where he interviews today's most successful entrepreneurs 7-days a week. JLD has grown EOFire into a multi-million dollar a year business, with over 1500 interviews and 1.5 million monthly listens. He's the author of The Freedom Journal and The Mastery Journal, two of the most funded publishing campaigns of all time on Kickstarter. All the magic happens at EOFire.com!
John's key success factor
That would be investing in myself through mentors and masterminds, because I didn't know what I didn't know, and I didn't know a lot about podcasting, but I knew that if I was willing to invest in the right mentor and surround myself with the right people via mastermind, I was going to give myself the best opportunity to succeed.
People that are not willing to invest both financially and time wise, are going to have more difficult road than people who are.
For me, investing in mentors, masterminds, with the communities, with the conferences has been everything.
Relevant Links