Ep. 065 – Nate Bailey's key success factor: "I'm committed! When I say I'm going to do something, you can count on me. I will not give up until it becomes a reality."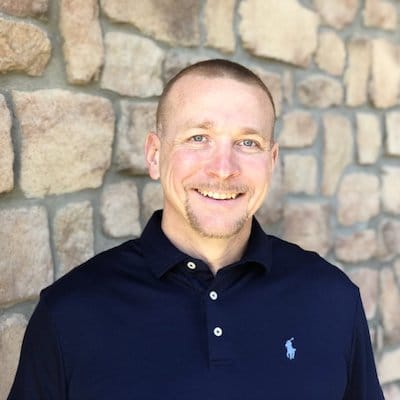 Nate Bailey Show Notes
Nate Bailey is a natural leader; he is a best selling author, a renowned coach, and a speaker who knows how to reach and impact an audience.
Nate served the country a lieutenant in the United States Army.
He has built multiple successful businesses, in the areas of insurance and real estate. He recently fulfilled his long-time dream of selling his insurance agency to become a full-time coach.
Nate is the Lead Trainer and Lead Coach of the Prosperity Revolution. As a result of his experiences, He is able to help businesses, as well as individuals, bring out their inner leader, push through perceived physical, emotional, and mental limits, live with intention, and create a legacy.
Most passionate about
Today I'm a coach with my partner, Setema Gali, helping men and women that want to be wealthy in all areas of life, not just one or two.
They come here in small groups, 6-15 people in a group, and we work with them for two or two and a half days. We give them the tools to make the transformation to get the life they want, in all areas.
The journey started with myself; I wanted to continue to grow, to expand, and to become better. I wasn't happy with where I was in my life and I started my journey to find the path that would help get the life that I want, the marriage that I want, the fitness and health that I want, and the business and finance that I want.
When I came down to the path in my life that I had a great talent and skill set and the passion for helping others to find the same.
.Our mission is, like Tony Robbins, Zig Ziglar, and the like, we have a message that we truly believe in that we've seen impact lives, and our vision is to impact the masses and impact generations through what we do.
Nate's customers
The majority of our clients are married; they are business owners and entrepreneurs, around 40 to 50 years old. As a business owner, you have a set of stress and challenges that the nine-to-five employee doesn't experience.
As a results of all the stresses and the way an entrepreneur or a business owner live, a lot of time your relationships can be lost, your health can be lost, as well as your spirituality. Many times you feel that you want something else, but don't know how to get it.
Setema and I came from the same background as our clients. We were entrepreneurs, I have real-estate investment properties throughout the country, and I recently sold my insurance company of 15 years, to go full time with what I do here.
Nate's best advice about approaching customers
Clarity is Power. The best advice that I can give entrepreneurs is to be clear about what it is that you want, why it matters, and to stay true to that and focus all of your actions around that.
Biggest failure with a customer
I always try to turn my failures into successes. What I mean by that is to learn from my failures.
A failure is only a failure if you don't do anything about it. tTake it and learn from it.
aA specific example: In my insurance business, a client communicated that a change needed to be made in the policy.

 

It didn't happen. And I owned it.

 

I chose to own the situation, and take the responsibility and learn from it and make it a strength of mine while moving forward.
Biggest success due to the right customer approach
In April, we built our first large group event of 100 people. We decided to do this event in six weeks. We were told later that this is not the way most people would do it. Most people usually start planning such an event four or six months beforehand.
Six weeks before, we had nothing; we didn't have a room or any registrants. We had to commit thousands and thousands to the hotel; we had to hire sound and audio guides and an event planner to help us.
We found ourselves heavily invested in this event without any clients. In six weeks, we had 100 customers from all around the world and from all over the country. It was an amazing event, a great success where people were impacted the way we hoped they would.
It was a great success; through hard work, believing in ourselves and what we had to offer, getting out there and just making it happen.
Recommendation of a tool for customer focus, marketing, or sales:
The majority of what we do is through Facebook adverting as well as ClickFunnels. We also shoot a lot of videos, trained the marketing team, etc.
So the two tools we mainly utilize are Facebook ads and ClickFunnels.
Nate's key success factor
I'm committed! When I say I'm going to do something, you can count on it; you can count on me. I'm clear about what I want and why I want it. I will not give up until it becomes a reality.
If you can truly be committed to what you say you will do, there is nothing that will stop you.
Nate's Mountain
Since we believe that the best way for entrepreneurs to get a fast, big, and sustainable success is by leading your (new) market category, and the entire entrepreneurial journey reminds me of mountaineering, or conquering the mountain; I want to ask you if there is a mountain you dream of climbing or a mountain you have already climbed? 
I haven't climbed any big mountain per-se, like Everest. I have aspirations of doing so; in the back of my mind I know that I will do that to experience it.

 

I've been to small mountains, like CamelBack in Arizona. I do enjoy getting to the top and seeing the view and I think there are parallels between that and the business life.
The best way to connect with Nate
Nate was also featured on TEDx, which you can watch here
Recommended Books
Social Media
More resources for Entrepreneurs
Don't Miss – Customer Focus Strategy & Execution: Market Analysis for Fundraising
Hayut Yogev's Latest post: The three free, most practical steps to researching and locating your market