Ep. 188 – Nancy Richmond: "LinkedIn is such a powerful tool! People underestimate the ability to building their business on there."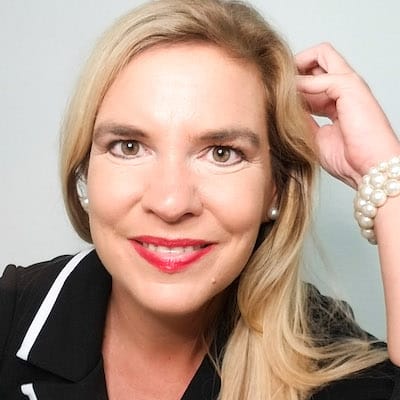 Dr Nancy Richmond is a professor and leading speaker in social media, innovation and marketing. 
Her passion is to empower and train leaders in effectively leveraging social media for their target market. She teaches social media and marketing classes for the College of Business at Florida International University.
Dr. Richmond has helped thousands of individuals and companies in the areas of social media and leadership development. Nancy has worked with leading universities including MIT, Harvard University, Florida International University and Northeastern University. 
She has served as a speaker and consultant for Campbell Soup Company, NBC 6/Telemundo, and National Association of Colleges and Employers. 
Dr. Richmond has a passion for technology and social media with over 140,000+ followers on Twitter, 20,000+ connections on LinkedIn and 22,000+ followers on Instagram.    
Most passionate about
Helping people with their personal brands is something I'm very passionate about.
I also research how people can use social media to make a difference in the world.
I'm a professor at Florida International University and I teach social media marketing.
I help both businesses and individual leaders with their personal brands.
Best advice for entrepreneurs
Before you launch your business, you have to understand who you are. And then, second: Who is your business?
If you don't understand who you are and what your business is, then people aren't going to understand what it is they can buy from you.
With sales, it's really important that you have a good understanding of who you are and what your business is as well.
People want to buy from people, so being the face of your company is key. So are the relationships you build with people.
That's all about branding. Whether you're branding yourself or you're branding your business, it should have a meaning behind it.
The biggest, most critical failure with customers
My biggest failure in starting my own company was that, probably about 10 years ago, I decided that I wanted to create counseling online. I created this company called Virtual Career Counseling and it really wasn't a hit.
At the time, I was much further ahead than my customers were. People weren't really doing virtual yet and they didn't necessarily feel comfortable.
Also, the technology wasn't there yet.
So, with entrepreneurs journeys, it's not just about "Do you have a good product?" or "Do you have a good service?" but also "Is it good timing?"
Biggest success with customers
I was working with a client doing social media consulting. Their business had been around for about 30 years or so. They had been doing a little with social media, but they hadn't been doing that much with it.
I suggested to the client that they might want to try using Facebook instead of Instagram, because the customers they were trying to target were actually older than Instagram users.
We ended up using a video. By switching over to Facebook, we were able to get over three million views.
Nancy recommendation of a tool
LinkedIn
LinkedIn is such a powerful tool and I think that people underestimate the ability to find connections for building their business on there.
Hootsuite, Buffer and the like
It's a very important tool, especially when it comes to time. That's really going to make sure that you are number one, you're targeting your audience, but then, at the same time, you're targeting your audience at that time when you know that they're looking at social media.
Nancy's one key success factor
Endless desire to learnI think that if you can constantly be learning, you can't do wrong because learning is so important and everything that you do.
Persistence, not giving upYou have to be persistent. If you can't find the answer, you go a different way. Never giving up and constantly trying to figure out a new way is so key.
Nancy's Mountain
Since we believe that the best way for entrepreneurs to get fast, big, and sustainable success is by leading your (new) market category, and the entire entrepreneurial journey reminds me of mountaineering, I want to ask you: Is there a mountain you dream of climbing or a mountain you have already climbed?
What climbing mountains really meant to me was becoming more in tune with nature.
When we think about climbing mountains, I think that everything has to be connected.
And I really believe that your body, mind, and soul have to be connected for any entrepreneur to succeed. That's what climbing mountains is for me. It's about getting the exercise but also helping to heal the mind.
When I talk about soul, it's just digging deep to figure out: What is your meaning and what is your purpose in life?
The best ways to connect with Nancy:
Social media:
◊ Speaker ◊ FIU Professor ◊ Social Media Consultant ◊ Personal Branding & Career Expert
Want to learn how to start your Entrepreneurship?
Download for Free

HOW TO START ?
Want to learn how to choose the best Name and Logo? Not sure which customers to focus on right now and where they are? Want to build your website, or trying to figure out how and what content to share on social media?