Ep. 026 – Mike Allton – The award-winning social media blogger and author has turned his successful website into a testing ground where he executes online marketing tests and writes about it for his audience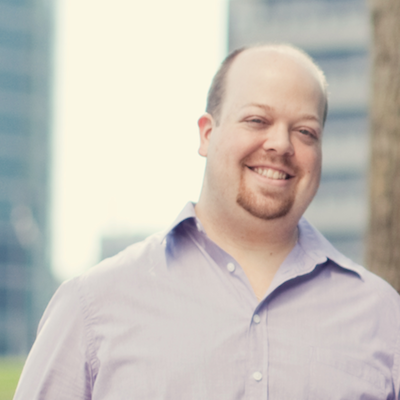 Mike Alton Show Notes
Mike Allton is a Content Marketing Practitioner, award-winning Blogger and Author in St. Louis, and the Chief Marketing Officer at SiteSell. He has been working with websites and the Internet since the early '90's, and is active on all of the major social networks. Mike teaches a holistic approach to content marketing that leverages blog content, social media and SEO to drive traffic, generate leads, and convert those leads into sales.
Most passionate about
Today, I'm focusing on blogging, social media, and mailing, and how they all work together. How a business, large or small, or an independent blogger can use working with me to grow an audience, establish their authority, and achieve real business results.
'm working on a combination of a book and a course with a public group. I want to help my clients in a more structured approach.
The company
I started the Social Media Hat back in 2012. At that time, I had been building websites, and as part of that website business, I was blogging about social media marketing in order to give my prospects and customers helpful information. It didn't attract people who needed websites, it attracted people that already had website and wanted to learn about their social media opportunity.
So, as a result, I wasn't growing my online business, but I discovered that I like to write and I like to teach people how to use social media blogging.
I realized that the content doesn't help to sell websites, however I decided to create a site about social media blogging and that what I did.
I've used my site as a testing ground for anything related to online marketing. I execute the test and write about it and I found out my audience really appreciates those kinds of insights.
And in the meantime, I was experiencing making money through the website and I tested that as well. Affiliate relationships, Google AdWords, Display ads, and many other monetization techniques. The most successful way to make money is to have a product that can you sell a lot of, so it can scale.
The customers
I have a couple different customers. It's mostly small business owners that want to learn about social media. In terms of paying customers, there are affiliates readers that read about the tools and services and who want to subscribe to the tools I'm writing about through my affiliate link.
The other type of customers is people that want to be taught and work with me as a consultant.
Mike's best advice about approaching the customer
The best approach that I advise to startups is not only listen to your customers but look to open new opportunities. To invite your customers to say something and ask customers for feedback and ideas.
Joey Coleman who is an expert in  customer experiences and turning customers into raving fans, is talking about the actions that you, as a business, need to take throughout your customers' first hundred days. For example, let's say you have an online course of six modules; you might want to follow each customer that just finished the first module, send them the main takeaways they should achieve, and ask them specifically to response.
The best time to reach out to customers is the moment they achieve their first success as a result of something you taught them.
Biggest failure with a customer
It's about trying to expand my business through an outsourced development firm, and serve customers better as well as serve more customers. It started well, but after a year or so, something happened. A lot of problems popped out and then they didn't provide any projects. However, I had already paid for all these projects.  I tried to fix things and save the projects, but it was too late. It was unrecoverable. Customers were demanding refunds and the business failed. Completely.
I failed in managing my growth.
Biggest success due to the right customer approach or focus
A few years ago, Google+ Hangouts was very successful for me. I was a guest in many of these shows. And one of the ladies invited me to assist in one of her Social Media Boot Camps and I helped her and her audience for free. Sometime later, this lady asked me for professional help, and I found out that, in her previous job, she was a TV producer in Hollywood. And she connected me in one of her projects with the successful motion producer Gary Goldstein, who wrote a book that he wanted to turn into an online course with a membership, and all the things that I'm doing and it turned out to be a very nice and fun project.
I got to work with Gary and for him for months. And it all happen because I came one night for free to help this lady's class with social media….
Recommendation of tools for customer focus, marketing, or sales
I love tools. I have a list of 60+ recommended tools on my site. There is one tool that for me, it's the tool that I use every day, and this is Evernote. It's a cloud base note taking tool and you can create notebooks with many notes. So, I have a notebook for any subject.
That cloud based fact that I mentioned means everything you do is installed on their servers and it's instantly accessible on all of your devices.
I write everything down. And I work on so many blog posts at the same time. This is leading me to another piece of advice I always tell my customers and this is to write things they already know and have experienced. Because a lot of the time, people… prepare something that looks like a college paper research, and nobody wants to read that kind of content…
Recommendation of a person, like a mentor, or other service provider that impacts you or your customers.
My number one recommendation isn't a specific person or service but the idea of joining a mastermind, a small group of people who are approximately at the same level of success like you, and you meet them on a weekly or bi-weekly basis to share each other successes, failures, and goals, and help each other achieve those goals.
I've been part of a small mastermind for few months now, and it's extremely helpful.
The one thing Mike is fired up about today
It's definitely my book. I'm really excited about it and about some of the videos I'm going to shoot. I've been teaching myself how to get better videos, and I'm really excited about what I know my readers are going to be able to go into.
What is your one key success factor?
One thing that comes to mind: to have specific online relationships with people that can help you and show you the way to achieve your goals.
Resources Mentioned:
Contact Mike:
Recommended Tool:
More resources for Entrepreneurs
Don't Miss – Customer Focus Strategy & Execution: Market Analysis for Fundraising
Hayut Yogev's Latest post: The three free, most practical steps to researching and locating your market