Ep. 041 – Martin Hiesboeck – taught international companies how to market their products into Taiwan for 12 years and today helps Taiwanese companies market their products internationally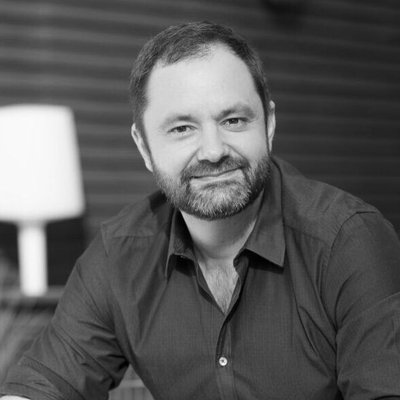 Martin Hiesboeck's Show Notes
Martin Hiesboeck is a managing partner at Geber Brand Consulting, an Asia-focused marketing and branding agency based in Taiwan. He has over 25 years' experience bringing global products to the Asian market and Asia's products to the world.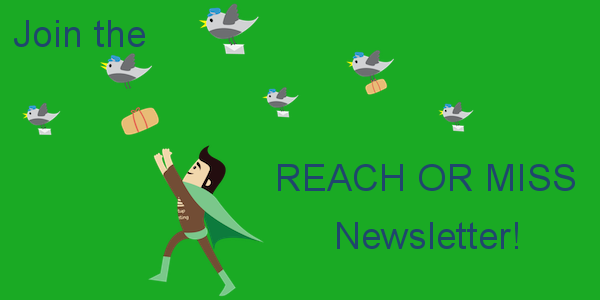 Most passionate about today
Taiwan has been, for many many decades, a big manufacturing hub for the world; it is the 14th trading nation in the world.
This companies in Taiwan are very good in manufacturing but never had the need for marketing. Now, a lot of these companies reached a stage where they say – we have such big manufacturing capabilities, why won't we build a brand of our own and sell our products worldwide?
So in Taiwan in the last 10 years, there is a huge demand to study branding and marketing and that's what we've been doing with our agency.
Martin's customers
We work mostly with two types of customers: 70% of our business customers are the big manufacturers mainly in the fields of machinery, IT and electronic industry. The second group, 30% of our business activities are really creative startups.
There is a tradition in Taiwanese culture that when you turn 40, you open your own business. The idea is that you have many years of working experience so you can manage a company of your own.
In this group of startup customers, we have mainly electronics, voice and machine learning, genomics, block chain applications, and APP development.
Of course a lot of startups fail because they don't have any experience with marketing. In Taiwan, this issue of lacking marketing awareness and experience is an extreme because the whole culture of the last half-century was based on manufacturing and making things.
These entrepreneurs approach the customer from the question of what do I make, what are my capabilities, and not what the customers actually want.
We get a lot of inquires that say – we produce XYZ and we need you to do the marketing for us. And quite often we have to come back and tell them that's it's great you can make those products, but no one is going to buy them.
Martin's career
I do a lot of podcasts because Taiwan is very isolated, and I speak Chinese, so I'm invited to a lot of podcasts, and beside that, I'm also invited as a guest to international shows.
I came to Taiwan 20 years ago to study Chinese, I didn't want to go to China but I wanted to study Chinese, I even got a PhD in Chinese language and then I stayed.
My career path is strange. I used to work in the Austrian Trade Office and the mission of the Trade Office was to bring Austrian and European companies into Taiwan, so about 12 years, I taught international company how to market their products into Taiwan, and then I saw that there is a much stronger need in the other direction.
So together with my partner Richard H. deVries, a Canadian that lives in Taiwan, we established Geber Brand Consulting 6 years ago.
Martin's best advice about approaching the customers
For startups, I'll use Kennedy's phrase: "Don't ask what your country can do for you, ask what you can do for your country." And the same with startups. Don't ask what your customers can do for you; ask what you can do for your customers. It's about the value proposition.
It really doesn't matter what your capabilities are if you don't understand what your costumers need and want.
When we start working with a startup, the first thing we do is market research; we spend several week or even months studying the customers and their preferences, and quite often startups tell us they want us to market the product but without the first part of the research. These companies usually fail.
So my advice for any startup is to spend a huge amount of time listening.
Biggest failure with a customer
At the very beginning, when customers told us that they want to work with us but without the first part of the research, sometimes we agreed to do that and to give them advice based on what we thought might work. And almost all these customers weren't happy with our service, we couldn't help them without the research.
Biggest success due to the right customer approach
I'm very proud of the cases were we bridged intercultural gaps that companies often don't see. We helped companies to adjust their messages and marketing campaigns to the local customers' habits, needs, and desires.
Recommendation of tools for customer focus, marketing, or sales
My most effective marketing tool is LinkedIn and I actively use it. It's a really good marketing tool for b2b in Taiwan. Facebook is strong but it mostly used like an entertainment tool after work while LinkedIn is considered to be a tool for work.
What is your one key success factor?
I think the key for our successes is responsiveness. A lot of people use these tools, but they use them very passively. I made an effort to be active there, to engage with people, to try to answer every message, to try to follow any link.
The culture in Taiwan is different, but this is what makes me stand out.
Martin's Mountain
Since we believe that the best way for entrepreneurs to get a fast, big, and sustainable success is by leading your (new) market category, and the entire entrepreneurial journey reminds me of mountaineering, or conquering the mountain; I want to ask you if there is a mountain you dream of climbing or a mountain you have climbed already?
I'll tell you a secret: Taiwan has a really famous mountain called Mount Cave and it's a beautiful a 4000 meter mountain with snow caped peaks. It's really amazing; it's a natural wonder. And my secret is, I've never been up Mount Cave.
I'm going to go up mount Cave – before I'll die…
How to connect with Martin?
More resources for Entrepreneurs
Don't Miss – Customer Focus Strategy & Execution: Market Analysis for Fundraising
Hayut Yogev's Latest post: The three free, most practical steps to researching and locating your market