Ep. 247 – Mark Lachance best advice: "If you want to scale your business, "don't fall into the trap." You don't need to be the smartest person in everything and everywhere.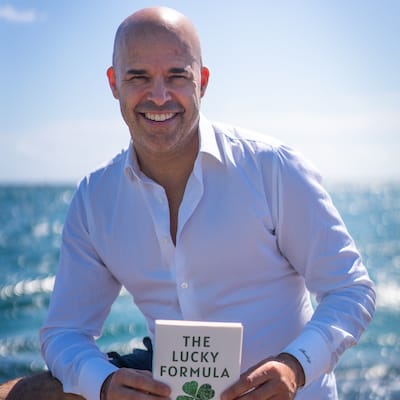 Mark Lachance is a serial entrepreneur, strategic thinker, and investor. He possesses a deep understanding of blitzscaling companies. Having owned and operated several businesses that have experienced hypergrowth through creative business development and lead generation, he is a master of sales and marketing and continues to apply and grow his expertise through current projects.
Mark is currently the CEO and lead investor of Maxy Media Inc., one of the largest TikTok, Facebook, Snapchat, and Google Display Network performance marketing agencies in the world. Currently, Maxy Media is the number one advertiser in terms of monthly spend on the TikTok platform in Canada and top ten in North America.
In 2016, Mark successfully sold EVO Payments International Canada, an end-to-end payment solutions provider and merchant acquirer which he founded in 2009. He guided the company from its inception with one employee to over 200 employees across Canada. 
Prior to founding EVO, Mark was one of the founding members and president of VersaPay Inc, a payments solutions provider, which was taken public in 2010. Before joining VersaPay, Mark was a founding member of Pivotal Payments, which is now a multi-billion-dollar public company. He helped set the foundation and drive the company's sales and revenues before his successful exit from the company in 2006. 
Mark has made several other highly successful investments in various industries such as payments, cryptocurrencies, marketing, nutrition, fitness, and sports. Over the past twenty-five years, he has invested in and consulted for dozens of other ventures, which have resulted in highly positive returns.
Mark speaks and travels the world with his wife, Sonya, and their two boys.
Most passionate about
I've just launched a book called The Lucky Formula.
I also run a digital media agency.
Mark's career and story
I went to a university in Boston. Right after school, there weren't a lot of great opportunities.
So, I had to go to work with my father in construction. I absolutely hated that.
I got into sports and was a sports agent for about seven or eight years. It was a lot of fun. I represented professional ice hockey players.
I started a company in Boston. Then, I was able to get clientele all across Canada.
I had four successful exits in the payment space. Sandwiched in between there was an unsuccessful venture in real estate, a colossal failure.
From there, I got into the digital media space. We've grown from two employees – myself and my business partner – to over 350. We're going to hit this year. We're targeting 50 million in revenue. We want to grow this to a billion-dollar valuation in the next two to three years.
Best advice for entrepreneurs
If you want to scale your business, my biggest advice is, and I learned this myself the hard way, is "don't fall into the trap."
You don't need to be the smartest person in every department and everywhere. You should hire the smartest people to do what you're not the best at. Stay in your lane.
The biggest, most critical failure with customers
Back in 2006, I was fresh off an exit from one of the companies that I was a founder of and that I was able to sell. I was able to sit on millions of dollars. I mistakenly took those millions and plowed them into real estate.
I remember exactly where I was in 2008, with the financial collapse. You remember the real estate marketplace. I intelligently, at that time, rolled all of my money. I basically put all my chips on red. It went into a real estate venture in 2007, at the height of the market.
The great financial crisis was upon us in 2008. Everything I had was basically out the door. I was on the verge of bankruptcy. I had a colossal failure and depression, anxiety, all that.
Biggest success with customers
We had a mega issue with Facebook. In the summer of 2019, Facebook literally shut our business down. We weren't able to market on the platform.
That forced us to (1) diversify traffic sources and (2) figure out the TikTok platform. Talk about perfect timing. TikTok ad platform had just been released. We were one of the first to advertise there, we were actually in their beta.
We've been able to build a pretty mega team wrapped around TikTok. Right now, we're the number one advertiser in terms of spend on a monthly basis in Canada and in the top 10 in the US right now.
Mark's recommendation of a tool
Slack and Monday.

Slack has allowed us to communicate.
Monday is a tool that's been tremendous for us, and Slack, from a communication standpoint and centralizing all conversation.
Mark's one key success factor
Being fearless: Making mistakes and learning
Meditation has been my, I'll call it secret weapon. It has been the thing that's helped me focus, helped me get rid of that voice, and helped me really stay laser-focused.
Mark's Mountain
If you have a skill, you either teach that skill or you continue to grow upon that skill so that you can give it out to the world. If your skill is making money, don't shy away from it. Make money and give it away. Do good with it rather than not using your skillset.
I think, with climbing a mountain, there's always a bigger one to climb and you continue until your day is done.
The best ways to connect with Mark
Want to learn how to start your Entrepreneurship?
Download for Free

HOW TO START ?
Want to learn how to choose the best Name and Logo? Not sure which customers to focus on right now and where they are? Want to build your website, or trying to figure out how and what content to share on social media?