Ep. 052 – Marc Hemeon has had remarkable and fast successes with two startups acquired by global leaders, but had to close his last company and returned half of the money back to his investors.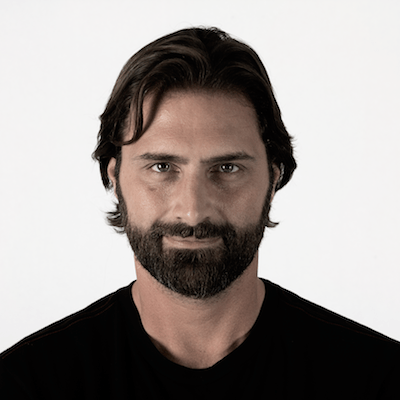 Marc Hemeon Show Notes
Marc is an artist and designer living and painting on the North Shore of Oahu.
Previously, Marc was the founder of Design Inc. Marc has co-founded a number of companies including North Technologies which, merged with Hodinkee.com in 2015. Marc was the co-founder of Fflick, which YouTube acquired in 2011. Following the acquisition, Marc was part of the team to redesign YouTube in 2011 and again in 2012, leading the site wide redesign.
Previously, Marc led design teams at Oakley and Digg, and co-founded a number of companies, including TeeFury and Design by Humans.
Most passionate about
I've always been somebody who liked to make things, like applications, software, or art, and now I'm kind of "recovering entrepreneur". Last year, I closed a startup that I had founded in California; I sold my house and took a break from tech. After 20 years in the Tech world I took a break, and a year ago we moved to the North Shore of Oahu, where my wife is from.
Currently, I'm trying different hands on and I'm trying to do art and create things that would inspire people. And surprisingly, I found that it is more challenging than I thought. But it's a break for my mind.
Today I'm passionate about figuring out how to make a living from selling art. I'm trying to figure it out. And it's not easy to start all over again.
Marc's Career
I had what people call a success, I had a startup in 2010, I got acquired by Google and YouTube, I spent four years working for Google and YouTube and I loved it. I was able to pay back tons of debt from many years of being an entrepreneur, and my family was able to buy a home.
I thought wrongly that I was a good entrepreneur. That I know how to succeed now. But we had a good team and we were just lucky. The fact we got acquired doesn't make us better than any entrepreneur that straggling to build their company and look for a product–market fit.
I left Google in 2014, and I started another company called North with a friend of mine, we raised five million dollars to build apps, to be an incubator. We said that we will build an app every four months and when one of them will take off, we will put most of the money raised on it to maximize the success. We hit kind of gold in the second app. We made an app called WatchVille about luxury watches, it was a fantastic journey that led to a merger with the leader in the luxury watches market. And it's a very successful business. That happen really fast.
So I felt I probably do know how to succeed with startups and decided to go and build my own startup. I raised 2.3 million dollars and I created a design company called Design Inc. and we made a platform to find designers. And it did pretty well, and we had revenues but not enough. So I closed the company, and I gave half of the money back to the investors.
Marc's Customers
At Fflick, the company that was acquired by Google and YouTube, we were trying to sell our software to the big studios, NGM and DreamWorks, but we launched our service and became very popular very fast so we got acquired within a month of the launch. It was a different time.
At the last company, Design Inc. we had 900 customers from very large companies to medium and small. Google used us, and Facebook used us. Many leading companies used us.
Marc's best advice about approaching the customers
The point of making a startup and building a new thing is not about building a successful business fast and selling it for a lot of money or making an IPO. There are different meanings to success and each individual should decide what success means to them.
Thousands of brilliant smart entrepreneurs don't hit a financial success. So you have to really understand WHY, what do you want to get out of it? You want to make money? You want to be famous? You want people to tell you that you are important? You want to find a meaning.
The pure entrepreneurs are the ones that find a problem that resonates in their hearts and they really care about solving. They don't care about speaking engagements, or how many likes or retweets they get, they only care about solving that problem.
Take it from somebody that had seven or eight startups; if your motivation is only doing it for the money, even if you win, even if you will get the money, you will be miserable. Money isn't enough to live for and you will probably lose everybody on the way.
Biggest failure with a customer
I have to tell you something from my point of view; when you fail, it really sucks. It hearts. You let a lot of people down, people lose their jobs, and investors lose their money. It hurts. Bad stuff happens. It leaves scars.
When I was in debt up to my ears I couldn't think straight. I did design for a company called Digg. I had nothing, we were with three young kids and we rented an awful house, the heat didn't work and we were all sleeping in the same bed. I didn't have enough money for gas, I didn't know if I would have enough money for gas to make it into work. But there, at Digg I met some engineers and we started to work on our little startup at night and that what is led to Google and YouTube.
The last company, the one that I closed; that hurt most. Because in the two other startups I was a co-founder, and that's easy, but the last company, Design Inc. I was my own. I made a platform which I thought customers will want and they didn't. And I was wrong. And it sucks to be wrong.
Biggest success due to the right customer approach
I'm most known for the revolution we did in YouTube and Google. Today, Google has a high level of design but on 2010 to 2012 nobody would say that. Actually, people were shocked when they heard I'm going to Google. I already built some reputation as a designer and people asked me if I'm OK with going to Google.
The thing I'm most proud of is being with YouTube during the time when we got to redesign YouTube. It was a wonderful creating experience.
Recommendation of a tool for customer focus, marketing, or sales
For us. there was a huge power for writing long form content on Medium.  I've tried email marketing, I tried content marketing on Instagram, and nothing was more powerful for us than the content we wrote on Medium. For example, I wrote an article called How To Not Suck At Design. I tried to write a very simple guide and it was a great success and brought us a lot of customers. Or another article: How to Make a Logo in five minutes for free. Hundreds and hundreds of thousands read it. That was my most successful article ever.
The second tactic that worked for me was sending text messages to thousands of people. What worked really well is when you ask people to help you. People love to help.
What is your one key success factor?
Showing up every single day and being very consistent, focus on a very clear direction, and do something in that direction every day. You shouldn't take breaks. Working day after day, and just doing the work.
Marc's Mountain
Since we believe that the best, or the right, way for entrepreneurs to get a fast, big, and sustainable success is by leading your (new) market category, which always reminds me of mountaineering, or conquering the mountain, so I want to ask you if there is a mountain you dream to climb or a mountain you have climbed already?
Yes! I'm a climber! I have climbed my whole life. My wife and I used to climb together before we had our kids and now we are climbing with our kids and they love it.
A drone shot of Marc's daughter climbing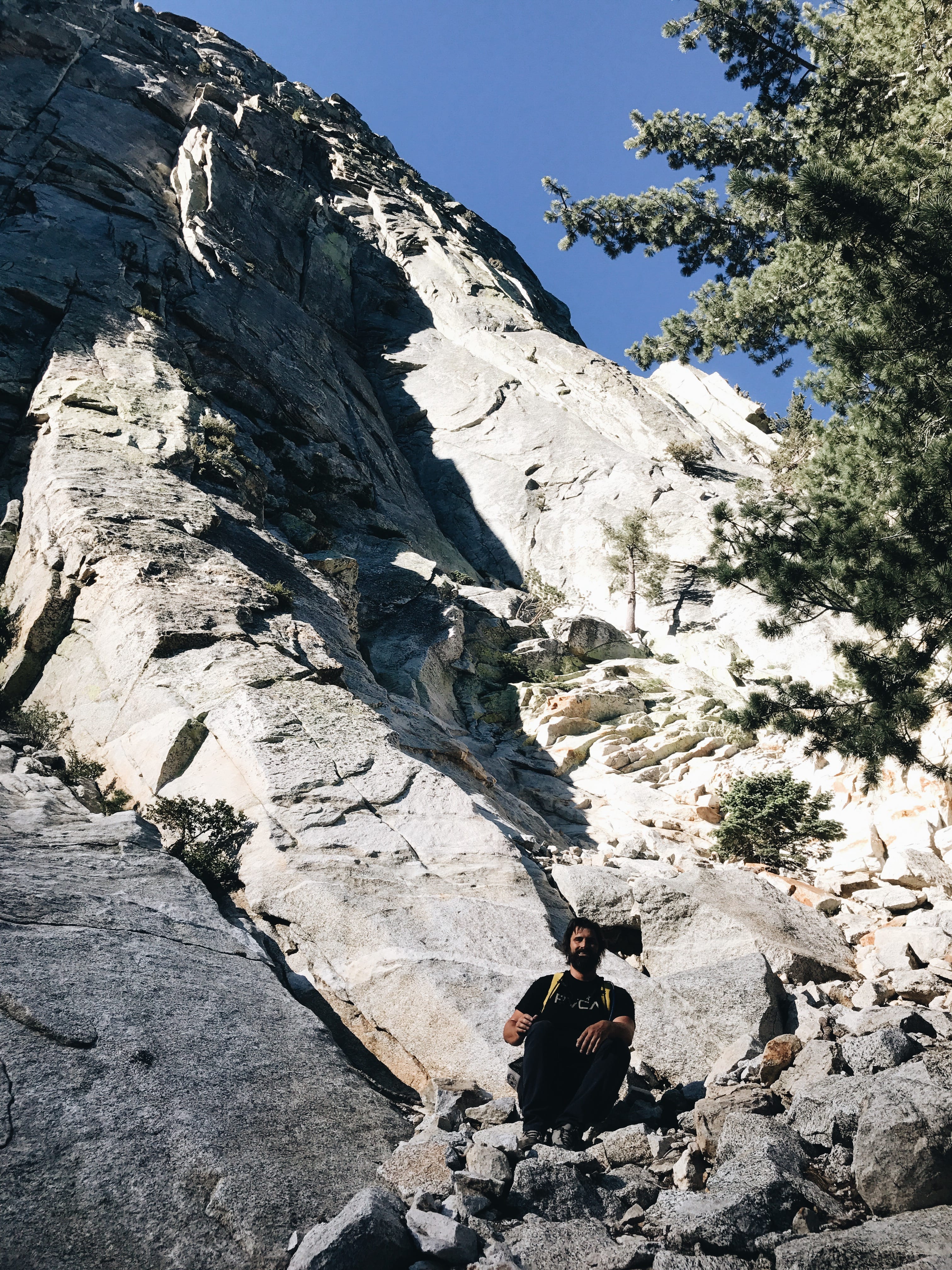 The best way to connect with Marc
Writing
Recommended Tools
Medium – Welcome to Medium, a place to read, write, and interact with the stories that matter most to you. Every day, thousands of voices read, write, and share important stories on Medium.
More resources for Entrepreneurs
Don't Miss – Customer Focus Strategy & Execution: Market Analysis for Fundraising
Hayut Yogev's Latest post: The three free, most practical steps to researching and locating your market