Ep. 193 – Kristin Zhivago: "It isn't how we sell to our customers that matters. It's about how they buy. Our job is to make it easy for them to buy from us."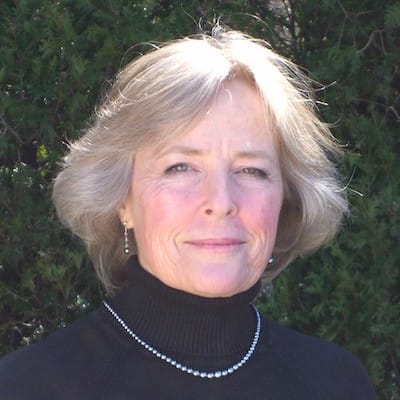 Kristin Zhivago is the president of Zhivago Partners, a digital marketing management company. She and her team build lead-generation campaigns for small and mid-sized companies, including websites, SEO, online advertising, social media, and video.
Zhivago has built a solid team of professionals in the various digital channels; writers, designers, and developers; project managers, and client success managers.
She is an expert on the customer's buying process and the author of Roadmap to Revenue: How to Sell the Way Your Customers Want to Buy.
Most passionate about
I started a digital marketing management company in 2017.
I was a revenue coach, mostly for tech companies. Basically, I helped people grow their companies, work better with customers, and do a better job of selling and marketing their products.
Before that, my husband and I had an agency in Silicon Valley back in the early days. We helped introduce pretty much everything that we use today; The semi-connectors, computers, email, voice mail, and the like.
Kristin's career and story
When I was a revenue coach, I often did rent-a-VP services. I would turn around a marketing or sales department.
We specialize in digital marketing, content marketing, search engine optimization, online advertising, social media, and so on.
We work mostly with small to midsize companies. There's less politics in companies of that size.
We want the client to be as smart as possible about what's going on. It's their marketing and we work together to improve what needs to be improved.
We're growing our company steadily. We bring on clients as we can absorb them because we're a service-based business.
Best advice for entrepreneurs
The first thing is: Don't be afraid to interview your customers after they buy from you.
If you interview people after they have bought from you, they are no longer playing poker. They're no longer negotiating. They won't tell you what they're really thinking when you're selling to them. However, after you start working together, they will tell you what they were thinking.
After they buy, they have a vested interest in your success. They want to make sure that you stay in business and can help them. So, they'll tell you what they were thinking.
The biggest, most critical failure with customers
When I was 17, Pratt & Whitney gave me a catalog and said, "Here. Go out and sell."
I finally met one old guy who came out and said, "Okay, all right, well then, tell me how your drill bit is better than the one I'm using now." And of course, I had no training. I just had a catalog. I couldn't answer the question.
I was so embarrassed, so I walked out. I thought to myself, 'I'm going to learn everything I can about technology and sales.' And that has been my path.
Biggest success with customers
This was way before anybody was talking about the buying journey. I was one of the first people to identify that it isn't how we sell that matters. It's about how they buy. Our job is to make it easy for them to buy from us.
We have a client who sells luxury yacht cruises.
She was really in trouble at the beginning of last year.
There were two words—and I can't tell you what they are, unfortunately, because, you know, it's our thing—but we put those two words in the ads. It was a huge success, bigger than what she hoped for.
I love business-to-business, so we keep working on it. It has proved to me that there is such a thing as immediate recognition.
Kristin's recommendation of a tool
SpyFu
SpyFu used for judging the popularity of various terms on Google.
Besides selling to your customers you need to sell to Google. You have to go through them, they are the gatekeeper, they have 200,000 algorithm criteria you need to go through.
If you're doing search engine marketing, you need to get through them. SpyFu will help you do that.
Google analytics
Kristin's one key success factor
My husband came up with this phrase a while back: Find it, face it, fix it. This is my key success factor.
The truth is the truth. If we've made a mistake, we immediately find it, face it, and fix it. And we work and work and work to fix it.
There are times when you have to say, "Okay, that's not working. I have to go to plan B and figure out a different way to solve this problem," but finding it is really important.
Kristin's Mountain
Since we believe that the best way for entrepreneurs to get fast, big, and sustainable success is by leading your (new) market category, and the entire entrepreneurial journey reminds me of mountaineering, I want to ask you: Is there a mountain you dream of climbing or a mountain you have already climbed?
I think entrepreneurship is the idea that you're climbing a mountain every minute of every day.
It's all about action. You have to take action from the minute you get up in the morning until you go to bed. You're finding it, facing it, fixing it, and you're not letting yourself slide.
But I had a very special mountain. My husband recovered three times from cancer. He is doing very well now. One day he told me we are going to sail for two months from South Africa.
Although I had been sailing in the bay with him for all those years, that was my first ocean voyage.
Leaving South Africa and 35 mile-an-hour or 40 mile-an-hour winds on our new boat was just the beginning of an adventure for me. It was a life-changing experience.
The best ways to connect with Kristin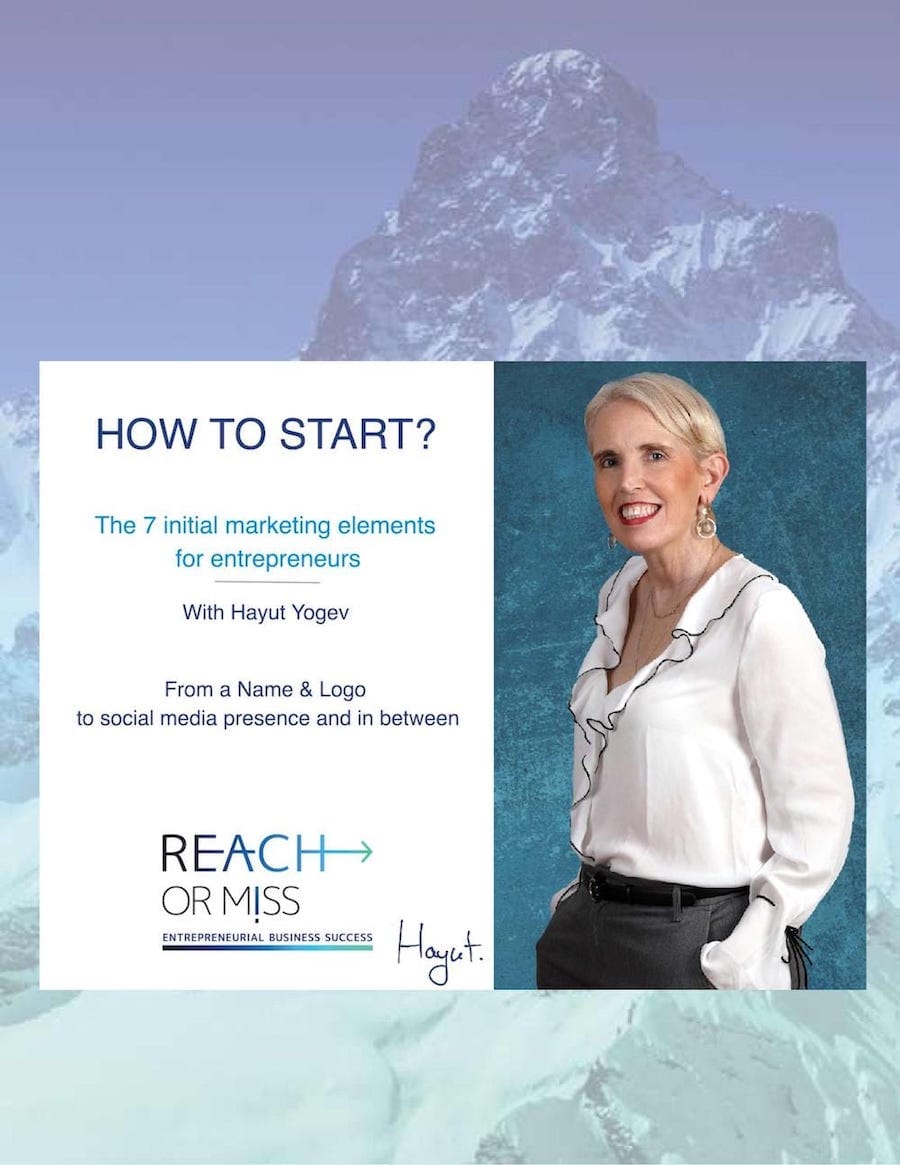 Want to learn how to start your Entrepreneurship?
Download for Free
HOW TO START ?
Want to learn how to choose the best Name and Logo? Not sure which customers to focus on right now and where they are? Want to build your website, or trying to figure out how and what content to share on social media?