Ep. 187 – Kimberly Maska – From Wall Street to helping spiritual entrepreneur to become success-ful spiritual coaches and help shift this planet.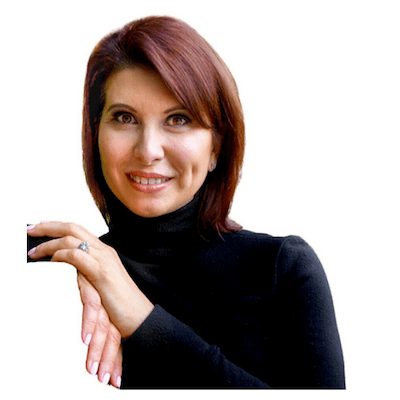 Kimberly uses her business and marketing expertise to show spiritual coaches how to create financial success while shifting consciousness on this planet. She brings nearly 20 years of business development experience to the table, including 8 years on Wall Street. Five of those Wall Street years were as a managing partner at a broker dealer, valued at $165m, that she founded with 8 colleagues.
With recognized efforts in changing people's lives, Kimberly Maska is gifted with the ability to intuitively see a client's business and craft a strategy for success.
Most passionate about
My big passion right now is the spiritual coaching certification program that I created.
It is about really understanding how to approach your clients.
My clients are what I call "spiritual entrepreneurs." Really, they're anyone who wants to help shift consciousness on the planet, who wants to help people awaken, take that red pill, and get through it.
I show them how to coach and how to use the spiritual laws and spiritual rules that we all know to bring that into the coaching.
It's much different from what I would call life coaching and. My clients not only bring in these spiritual laws but also get to use their own modalities.
I'm in the middle of writing a book about it as well. So, that's my big focus today.
What is a spiritual entrepreneur?
The spiritual entrepreneur is someone who wants to help shift this planet. They want to help people find their joy or connect you to God.
They want to help people find their connection to whatever they call it—God source, infinite intelligence, the universe—so that they're living their purpose on this planet and not being in the stressful, upset, low-vibration place that most people sit in.
Best advice for entrepreneurs
The best advice is to really know who your client is.
This is something that I see when people come to me, probably about 99% of the time. The reason why they can't get it to work is that they don't actually know who their client is.
When there's no connection and someone doesn't really know their client, it falters. It doesn't really work. And even when someone joins my program, I do what I call a kickoff call with them. On this call, I help them get very clear on who their tribe is.
The biggest, most critical failure with customers
I would say my biggest failure came in a roundabout way. It came because I didn't fully step into my role as CEO with my team, as the team that I had in place was creating the problems with the clients.
I think I had turned over the reins a bit too early, and I turned them over to people who were not in full alignment with what I was teaching and how I was speaking and connecting with my clients.
You can call it failure because I had the wrong people in the wrong place but it was also my greatest lesson.
Biggest success with customers
I have a unique way of looking at clients—of our responsibility to clients and their responsibility to us.
I like to say "the customer isn't always right" because there's the idea of responsibility. I take full responsibility for what we did, but the customer also has to take responsibility for themselves.
That's what I teach my clients as spiritual entrepreneurs. I'm really showing them how to be spiritual leaders.
And as a leader on this planet, coming from that level of alignment with our higher selves, we have to be 100 percent responsible for ourselves. So, when I'm talking with the client, if there's an issue, I always make sure that we have done what we need to do, and if we haven't, I make sure it gets done.
My program is three months and then after three months they expect to be making six grand, this is my success.
I once had a client who was very upset. I got her on the phone and we had a conversation. I explained to her the idea of responsibility. We worked through where she was and the responsibility she hadn't taken.
I was able to show all of that information to this client. I was able to get her to completely flip around and change her perspective. She is one of my biggest true leaders today.
Kimberly's recommendation of a tool
We use something called Nutshell. I think it's fairly new.
I've been able to adapt it for team communication. We also do all of our client calls through there. Everything's recorded and it's a CRM, but it feels so much more friendly than a lot of them out there.
Kimberly's one key success factor
My biggest success factor is being able to just be. To not stress so much about all the things to do. I meditate every morning.
In my meditation, that's where I get my ideas.
That, for me, has been a game-changer. I've been meditating for years.
Kimberly's Mountain
Since we believe that the best way for entrepreneurs to get fast, big, and sustainable success is by leading your (new) market category, and the entire entrepreneurial journey reminds me of mountaineering, I want to ask you: Is there a mountain you dream of climbing or a mountain you have already climbed? 
Mountains are such incredible things.
To me, mountains are magnificent. When we think about how old they are and how they are such a part of the earth, and yet they're apart from it…they're so unique. They really are beautiful.
In the past two years, we ended up moving to the mountains, which is something I had never thought of. We're in Asheville, North Carolina.
It's pretty impressive, and it's just incredible to be so rooted in nature here. Being in the mountains is a blessing that I had never thought I would experience like this.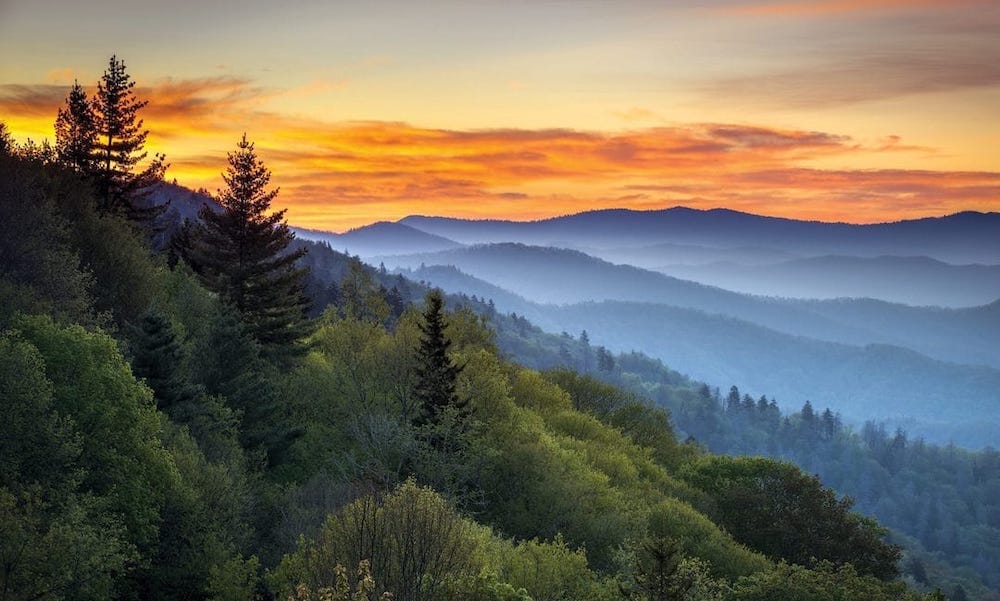 Books: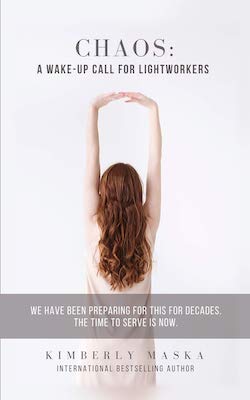 CHAOS: A Wake-Up Call For Lightworkers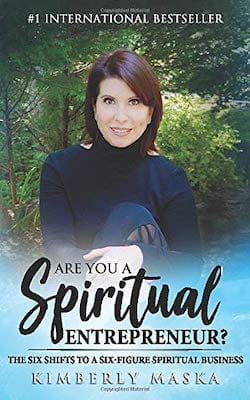 Are You a Spiritual Entrepreneur?
The best ways to connect with Kimberly
Want to learn how to start your Entrepreneurship?
Download for Free

HOW TO START ?
Want to learn how to choose the best Name and Logo? Not sure which customers to focus on right now and where they are? Want to build your website, or trying to figure out how and what content to share on social media?