Ep. 230 – Karl Maier: "The team is how you make the work. Any one player can only go solar, but as a team you can go much further."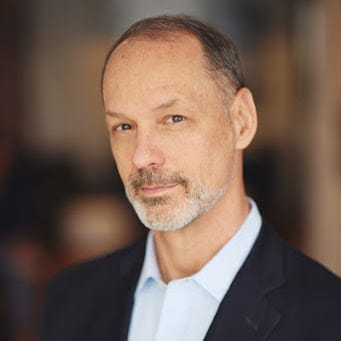 Karl Maier founded Abunden to help internal and external business advisors be even more effective in helping their clients to grow and succeed. Abunden is the third software company Karl has co-founded.
In his various roles over the past three decades, he has been part of the leadership team in six established companies which have at least doubled sales in two years. Leveraging his successes, Karl developed the Abunden Framework© and led the development of the practical management tools in the Abunden Tools App. These online SaaS (Software as a Service) tools build the management structure for companies to grow and succeed.
Karl received both his MBA and BA from Rice University in Houston. has been the chairperson for the Rice University Business Network and the Houston District Export Council as well as a board member for TiE Houston.
Most passionate about
I'm working to help make coaching better and using technology tools to do that.
I'm working on tools to help coaches and business advisors be even better. I see the path forward as adding even more tools and technology to improve coaching and make it more of a 24/7 type of experience for people.
Karl's career and story
I started reading The Wall Street Journal and The Economics. I went to university and studied economics, got my MBA, and went into consulting. Over the years, I've been involved with information systems, computer systems. I've done finance, accounting, processes, many different things. Over the decades, I've put together what I've seen, the keys to growing companies. To me, it's the most fundamental.
Early in my career, I was part of a large consulting organization. I was part of a team doing projects. We grew from 23 people to over 350 people in about 30 months.
Best advice for entrepreneurs
The customer is critical. One of my mentors said, many years ago, that nothing happens until you sell something. So, obviously, that starts with the customer.
I think the principal is to talk to a number of different potential customers and really understand what their problem is. Can you solve it in a way that they're willing to pay for? That's the most fundamental part of starting a business, in my mind.
Then you have the option to be Hands-on all the pieces of the company, but that limits your growth, or are you willing to transform and delegate it to other people to grow the company? I think that's a very fundamental choice, one that I would encourage people to reflect on and decide which way they really want to go.
The biggest, most critical failure with customers
My first software startup was during the dot-com boom. Everybody said, "Technology is going to solve all the problems." I think I got sucked into that and I really didn't understand my customers.
I was ignoring how the products were actually bought and sold. In the end, the company failed because of that. So that's a lesson. We remember failures better than our wins, I think.
Biggest success with customers
We had a service company in the health safety industry. I was part of the C-suite management team. And we really did build a team. There was great communication and connection. People respected each other. They worked hard and were able to really understand what our customer's problem was.
High-value people were getting malaria and getting sick. We were able to come in and cut their malaria rate in half the first year and then half again the second year. So we clearly were solving their problem. We were able to come in and solve a problem, do it effectively.
We were able to grow the company. We grew it in four years by a factor of seven.
Karl's recommendation of a tool
LinkedIn

This has been a great tool for identifying people whom we can begin to build relationships with and get to know.
LinkedIn is a fantastic tool and a bit underestimated place where people are free to buy things. It's okay to sell them through LinkedIn.
People are coming together to do business. The approach is totally different.
Karl's one key success factor
If I had to pick one thing, I would say it's just not quit.
It's not how many times you get knocked down, it's how many times you get up.
I'm not the world's best programmer or CPA, but I have a wide breadth of skills, a broad perspective. I think that is what serves me very well in the work that I've been doing.
Karl's Mountain
Since we believe that the best way for entrepreneurs to get fast, big, and sustainable success is by leading your (new) market category, and the entire entrepreneurial journey reminds me of mountaineering, I want to ask you: Is there a mountain you dream of climbing or a mountain you have already climbed?
I really do enjoy mountains. If you said, "Do you want to go to the beach or do you want to go to the mountains?", I would definitely pick the mountains.
But more metaphorically, I feel like I've been up a few mountains and down a few as well. Hopefully, I've got a few more to climb.
At this point, my current company is trying to climb one small mountain right now to get this first technology in place. We see some other mountains beyond that to implement our further technologies even further.
The best ways to connect with Karl
Want to learn how to start your Entrepreneurship?
Download for Free

HOW TO START ?
Want to learn how to choose the best Name and Logo? Not sure which customers to focus on right now and where they are? Want to build your website, or trying to figure out how and what content to share on social media?