Ep. 013 – Jeremiah Gardner, author of bestselling book, "The Lean Brand" recommends the best tools for customer focus, marketing, and sales; the answer will surely surprise you.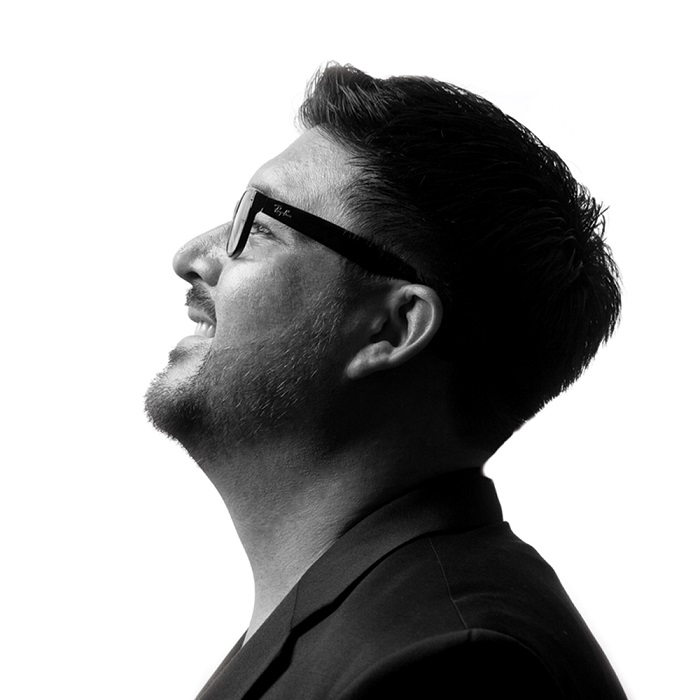 Jeremiah Gardner Show Notes
Jeremiah Gardner helps organizations create value. He is an international keynote speaker, the author of the bestselling book, The Lean Brand, and Principal at Moves The Needle where he has advised companies like GE, ING, eBay, Intuit, and Cisco in building their Innovation Transformation practice. He has been featured in several media outlets including Forbes, The Huffington Post, Entrepreneur Magazine, Lifehacker, and The Guardian. Jeremiah tweets @JeremiahGardner and blogs.
Most passionate about today
I'm in California in the United States and I'm the Principal at a company called, Moves The Needle, working to bring entrepreneurial spirit into large enterprises. I'm really excited about this work because we are seeing these large organizations transform with hard work and time and effort to really practice some of the things that we see working for startups or entrepreneurship. But ultimately what drives me and where I'm in, is when I'm teaching, speaking, and writing; so I really try to organize my life around that.
That's where I think my future will continue to head and I'm happy to be there and happy to be working with so many amazing entrepreneurs trying to drive behavioral change in the way that we are building new value for our customers.
'Brand' in general is a very misunderstood, especially for startups, but overall, it's a really tough concept to wrap your mind around, so it's important for us to have the conversation about it.
Your company
We focus on changing three core behaviors. If you think about it, there is a degree of uncertainty that we face. On one side, you have the execute side, all the thing that we know how to deliver value to our customers. On the other side, there is the search side, the things that we don't know; the unknown about how do we create new value and continually evolve our organization forward to meet the needs of our customers and other customers.
When we talk about the search, we think there are three behaviors that, whether you are just getting started or you are an established company, have to have in place in order to practice in the search:
Empathy – sometimes called, 'design-thinking' or 'customers' empathy', the principle comes back down to understanding, deeply, the needs of our customers. It means trying to put yourself in the shoes of the customers and understanding deeply their pains and their passions and who they are.
It's wrong to ask customers questions that start with "If", because it will lead to hypothetical answers and untruthful results.
You should ask questions that start with "When was the last time you…?" ask historical questions.
And the most important is in-person one-to-one with your customers or potential customers.
Experimentation
Evidence – how do we make this based on evidence.
Who your customers are?
With my company, we focus on large enterprises, but the customer is not the company or the headquarters building, but the people in the company that have pains and problems that they experience in their day to day practice. They are our customers with Moves The Needle.
For me personally, in my book or advisory, what I'm passionate about are people that are chasing to create value. Whether it's a large organization or small business or two people in a startup; those who are serious about pursuing that change, pursuing creating value, the people that are willing to put in the work to do the uncomfortable things to create the value to the customer.
There are a lot of entrepreneurs out there that are unwilling to stand in front of their customer and hear things that they don't want to hear. They're falling in love with their solution before they ever talked to a customer. Typically, that's where startups really exist. For me, the founders that are willing to talk with people, to understand them deeply, those who are putting themselves out there and experimenting, and hearing things that they don't want to hear, and incorporating that into the development of their product or service; those are the folks that I want to connect with. Because I'm one of them. And they are one of me…
Jeremiah's best advice about customers approach
The best advice I can give you is truth. Never lie inside of your building. We can't as human beings predict the future. If we spend a lot of our time trying to predict what customers will do, or building funnels without actual data, or launching products without any validation; we are likely to fail.
You have to embrace the unknown and get outside of your building and get in front of your customers, taking their input and behaviors and following them.
Entrepreneurship is built of skills and a mindset. It isn't only about follow your passions or dreams. This is a skill, to practice, to experiment; it's a skill to follow your evidence and it's a mindset – accepting the uncertainty accepting that you don't know and that you have to go out and explore.
…The choice to practice empathy…in front of our customers is a very vulnerable choice, because it means that we have to go out of our comfort zone, to choose to listen to things we don't want to hear. That personal vulnerability is scary, but if you are not willing to be vulnerable, you are going to have a really hard time in finding success in your new venture. Because it requires vulnerability from nearly day one.
Biggest failure with customers
I always describe this as 'panic mode'; I've seen that with startups and with myself when you heat that valley of death, when nothing is happening, nothing is growing. I remember I was in a full panic mode trying to find the short cuts to make these things work because I'm scared or panic, and then I do the wrong things.
We launched a crowd publishing campaign for the book with very ambitious goals. It started great, we blow records; and then all of a sudden it stops growing. And that's when I hear that panic mode. The feeling that I had lost momentum. While the truth is that in any crowdfunding publishing campaign, this is a part of the campaign, and the funds are growing again towards the end of the campaign.
Biggest success due to the right customer approach
A few years back I went to speak  on a campaign. And at the end, a young entrepreneur came to me and asked so many questions. He had no self-awareness that there is a long line behind him, or that after about an hour and a half on stage I might want to go and grab a beer or something, and he was truly seeking for knowledge. About a year and a half later, I got an email from him and he talked about how the principles I talked about really affected him deeply, and that he tried two other startups before and failed, and about how implementing these principles led them to succeed, and they just got to their big round of funding and they were valuated of multi-million dollars.
I'm writing my second book now, about growth; what it means to grow, not only about entrepreneurial life, what the principles are about growth, and how we practice them. And before writing the first line, I developed a talk and I went out to give this talk and learn from the feedbacks.
Recommendation of a (technological) tool for customer focus, marketing or sales?
A cup of coffee! Honestly, the most powerful tool in your toolbox is a cup of coffee with your customer. You can't automate relationship with the audience. Every audience is different. Until we learn and experiment, we don't know how to build our marketing engine. We have to take what we learned with our empathy and from experiments and build the marketing execution piece by piece.
The value for both your customers and yourself, of a cup of coffee relative to your massive campaign spent is exponentially different.
For entrepreneurs, we have to go back and learn…how best to build our relations with our customers.
A person like a mentor or a service provider that impacted Jeremiah's "customer focus" success
We under value the relationship we can build with a mentor. I always had mentors and I just opened up a few spots of coaching myself.
The best mentors that I had are those who have done it before, that are a little ahead of me, and are someone to listen to and ask questions.
The one thing Jeremiah is most fired up about today
I think that what I'm most fired about today is that I'm starting to see these things embed themselves in our startups' coaches. The world doesn't need another app or a speaker; what we need is more of these connections and understanding each other.
What is Jeremiah's one key success factor?
For me, what continually led to success is

Putting myself in a position where I'm at my best, 
Continually chasing the unknown and knowing that I'm wrong.

We should ask ourselves, "where am I making the biggest impact?" The answer for me was teaching and sharing and helping others achieve more than they thought is possible.
The best way to connect with Jeremiah
Resources Mentioned:
More resources for Entrepreneurs
Don't Miss – Customer Focus Strategy & Execution: Market Analysis for Fundraising
Hayut Yogev's Latest post: How can Entrepreneurs build a strong startup brand?