Ep. 048 – Jack Kosakowski: My goal each and every day is to add value to someone else's day. Sales have allowed me to do amazing things with my career and social selling has allowed me to turn my passion into a career!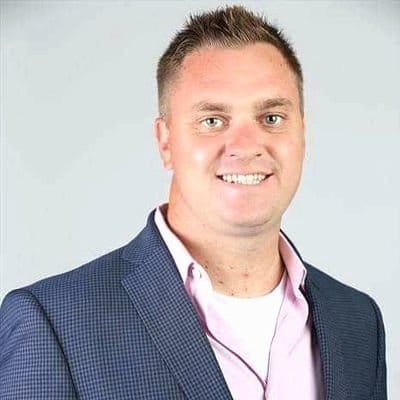 Jack Kosakowski Show Notes
Jack Kosakowski is a leading expert in social selling and sales innovation. He's a global sales speaker and CEO of the U.S. division of Creation Agency a global sales, training, and marketing agency.
Jack consults, trains, implements, and executes with some of the top b2b sales teams globally on how to integrate social media into the traditional sales process.
Jack says his goal each and every day is to add value to someone else's day. Sales have allowed me to do amazing things with my career and social selling has allowed me to turn my passion into a career!
Jack's dream is to teach everyone how to sell using social to create more opportunities personally or professionally.
Most passionate about
I'm actually a sales person that has converted into a marketing-sales person. I've done sales my whole life, however, two years ago I went into a business partnership with a British manager called and I'm running the US division of a global agency selling digital services. We started in the US from scratch and in two years we got 17 clients and we managed to grow awareness and income for each company. How to use all the digital and social channels to drive actual engagement that will lead to driving revenue.
What I'm really passionate about is social selling, how do we use all social media to drive sales conversation from online to offline.
The channels depend on the industry. If you want to have real success in sales today you got to be multi-channel. You have to be everywhere and add value all the time. The more value you adding the more visible you are having on the different channels the more opportunity you're going to create.
It's an art that a lot of people don't understand but salespeople need to start understanding it because that's the experience that buyers are starting to ask for.
Jack's customers
Some of my customers would be sales hackers. In the US we mainly work with SAAS startup companies and with market companies.
In the digital age, marketers are sales people and sales people are marketers. Marketing is the tool to drive sales conversation.
Jack's best advice about approaching customers
It depends on the industry but if I have to give an advice to young tech startups and entrepreneurs I think the founders start getting involved with their buyers, like going to conferences where their potential buyers would be. They have to start getting themselves kind of known and start to building actual relationships with beta customers that will start to try their products.
A lot of entrepreneurs are not working on their sales skills. Some of them don't have sales skills and I think entrepreneurs should get out behind their computers and start meeting people, start building relationships with people and give them enough value like try the products for free for three months or give a very tractive price for a while. They should just start the sales process going.
Biggest failure with a customer
In the last years as a sale person, I started to leverage the power of content and social media network and I grew a pretty big audience and what happened was that it started to divide me from my company. It made my life hell for a while but it really forced me to go out and do my things. Having the conflict of building a personal brand really pushed me away from the corporate life and enforced me to go to entrepreneurship.
It forced me to undress and that I can be an entrepreneur. I understood that I can build relationships with other CEO's. I can build a network with people that will buy my services so I actually had buyers before winning the entrepreneurship.
The failure was because I was in a conflict between my personal brand and the company I worked for. I didn't want to leave the company. In the end, it was a huge success but at the time it felt like the big failure.
Biggest success due to the right customer approach
I don't like decide on goals regarding reaching customers, I prefer to have a milestone and get forward to the next milestone once we achieved it. For us in the new agency, I established in the US, a milestone of 10 customers was very high. Starting with zero I didn't know where the first customer will come from, and having 17 clients after two years is very exciting for me. Looking at all these logos of clients we work with for me that's really a success.
Recommendation of a tool for customer focus, marketing, or sales?
I think that if you are a startup or entrepreneur, and you need to identify who are the people you are going to build relationships with, who are the people you need to get into a sales conversation with, and you need to build that targeted list, so a tool like LinkedIn Sales Navigator and Lead IQ will do the work. Sales Navigator will help you identify and find all the right target accounts and where are the people you need to do business with, and then when you have the targeted list, use inside tool like Lead IQ that gives you the email addresses, validates the data and then allows you to make the call.
Those two tools that enable you to identify who the people you need to speak with, focus on these people, finding the data and then putting a plan and make those sales calls. These are the two tools I recommend on.
A person who impact Jack's "customer approach and focus" that led to success
Yes, personally there are two people that help me a lot. The first is Miles Austin with his website FillTheFunnel.com. He is an amazing person he was a great mentor for me on a personal and professional level, but he is great with helping really small companies scale their marketing with easy to use really cheap tools that help you to scale yourself one-to-ten, One-to-twenty employees.
The other one is Jason Sibley who is my business partner and he mentored me to business and mentored me to scale and he mentored me on a lot of things that could be very expensive to find on your own.
Was there a moment when Jack felt she stopped chasing after customers and started to attract them?
Yes, this is where building a personal brand comes in. The competitive advantage today is to become more visible, more valueless and more connected than all of your competitors in social media. One thing I've done, I built a massive network engaged people that followed me and see me as an expert in my field. And that allowed me to work only with inbound marketing with the need to look for outbound prospects.
We would rather spend time to create content, to create videos, to curate good content make people better personally and professionally put our time there was the right way. Because I don't want to beg to businesses anymore. I want people to watch out to sales conversation with me versus me have to force sale conversation. It's a long term goal, it takes a while; there is no quick-fix but imaging where will you be in five years if you will start to build the relationships now.
Jack's key success factor?
To be fair I think it's my faith, I'm Kristin but whatever faith you have, when you have some higher power, something you can look to that is bigger than you. Because when times are tough, especially in the entrepreneurial world if you only have yourself to bear yourself out it can be a tough battle. So really understanding who is bigger than you and using that to your advantage played a big role in my life.
The best way to connect with Jack
Recommended Tools
LinkedIn Sales Navigator – LinkedIn Sales Navigator makes social selling easy with sales tools that focus on helping you find the right prospects to build trusted relationships.
Lead IQ – VP of Sales. Every second in sales counts. You hired your sales team to sell, not do data entry. LeadIQwill pump up your sales team with accurate prospect data and a smooth workflow so you can fill up your pipeline faster.
More resources for Entrepreneurs
Don't Miss – Customer Focus Strategy & Execution: Market Analysis for Fundraising
Hayut Yogev's Latest post: The three free, most practical steps to researching and locating your market