Ep. 037 – Gavin Zuchlinski – Handled Acuity Scheduling as a side project for 7 years and managed to beat the big startups with millions in funding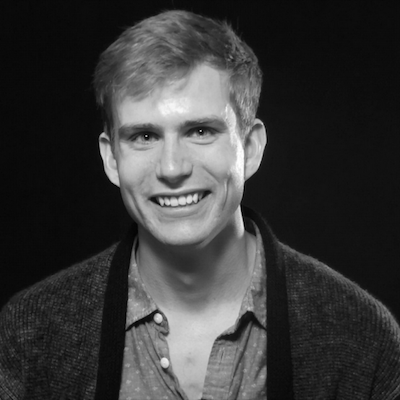 Gavin Zuchlinski Show Notes
Gavin Zuchlinski is the founder of Acuity Scheduling, the slickest way for businesses to automate and manage their appointments online, allowing clients to schedule themselves. Gavin is a self-professed tech geek and espresso maniac (a word he does not use lightly), who wholeheartedly believes that business should be fun.
Most passionate about
Acuity Scheduling is my baby. We are helping small businesses all around the world to offer appointment management online. There is so much we are looking to do with it.
We are trying to help you, as the business owner that uses the system, to get anything you need around it and getting all the logistics taken care of, so when your client sets the appointment, they can figure out the best time, fill out any form you want them to fill, they can add any link or information they think you should know ahead of the meeting, pay for the meeting, etc., and then you can send them reminders in advance, let them know about their tasks from the previous meeting or what they should prepare for the meeting, you can send a follow up right after the meeting, book the next meeting, and so on. There are so many things we want do in order to make it the perfect tool for our customers.
It's about helping small business owners run their businesses a bit more smoothly.
Gavin's Career
My career started far away from where I am today… I studied Mathematics and then worked for the government on technology projects. Acuity started as a side project.
I started Acuity in 2006, for my mom who is a massage therapist. We were riding together on the car and I saw her getting so many messages and trying to schedule appointments with customers and struggling with that, so I said that there must be better tools out there, so she can set her appointments more easily. When I first started, it was built for my mom.
After I reviewed a few tools, there wasn't anything good enough, so I developed the tool for scheduling for her. And I did think it can be a good product for other business owners like her, and thought it can be a nice side project to what I do for the government.
It started with my mom and grew up to tens of thousands of businesses using it.
In 2013, I had to make the choice between the government job, which I loved so much and Acuity full time; I took Acuity full time and it has been fun since then.
Gavin's customers
Business who's day to day revolves around appointments, like coaches, health and wellness, guiders like lawyers, accountants etc. It's not so much the type of businesses but how they run their business. Not necessarily what the business is.
We are not focused on big companies, but on businesses that have fewer than 10 employees whose day to day revolves around appointments; it's not for people that have an occasionally appointment here and then.
Gavin's best advice about approaching the customers
Acuity started at 2006, and only in 2013 did I take it full time. It grew and grew, I was only one person there, I actually read and took care of any support emails that came in and I was really focused on the customers. I remember I was really scared at the time, because when I handled Acuity by myself as a side project, I read on TechcRunch and other blogs and magazines about all these big competitors with millions of dollars in funding, but today, these competitors are gone and I'm here and I really think that it because I was so close to the customers and understood their needs so well.
And because I was so close to the customers I could build Acuity as something they really want and I was very focused on their needs, and that's the reason we succeeded and we grew from just me to 25 people working in Acuity.
We try to stay very close to the customers, we are really customer centred and try to understand our customers better than anybody else and that what help us succeed. So this is also my best advice to any entrepreneur, stay close and listen to your customers. Try to get to the root of what people want on one hand and keep being really focused on the product's vision on the other.
Biggest failure with a customer
It was in 2013, before I left my government job. I really loved this job and didn't want to leave, but there were many tasks and needs and a lot of customer support issues to take care of, so I hired my first employee.
I hired somebody for customer support, but I didn't have time to train them and I wasn't around really to support him and solve problems, and that created bigger problems.
If I were to go back, that's something I would definitely do different, focus solely on Acuity earlier and get more involved with customers support instead of going half way and trying to do both things.
Biggest success due to the right customer approach
To be honest, it's just about being very focused and growing slow and steady.
Recommendation of tools for customer focus, marketing, or sales
When we do our customer research interviews, we use Acuity combined automatically with Go to Meeting, and that enables us to have many interviews, which leads to even better understanding of what our customers need and that ends in more customers, more loyalty, and more success.
We managed to move a very manual activity of interviewing our customers to an automatic very easy to manage tool that allows us to talk with many more customers in a short time.
Recommendation of a person, or a book, that impacts Gavin's "customer focus" and success
My biggest and most effective mentoring was talking to some of the earliest customers, some I became friends with. One of them told me once: "You really didn't have very best product at the beginning, but what we as a business loved most is the feeling we have a direct line to the owner, who is the product developer."
A book that really effected me and is one of my favorite books is Anything You Want by Derek Sivers, it talks about being very honest with yourself about what you truly want in your business, whether it's making a lot of money, or being very happy, or building smoothie; a lot of people are very idealistic about it and say they want to change the world or make a lot of money but often what people want is to be known and have recognition. That was very eye opening for me. For me, I found out that I want to be personally happy and I want to feel happy through my business. And in order to feel happy, I need to work with people that are happy, and be in a happy workplace, and have happy customers. A lot of it helped me to make decision like saying no to the big enterprise that wanted to work with us because I'm not happy to working with one huge company, I'm happy working with many small companies.
What is your one key success factor?
Being very focused and being able to say NO to many opportunities and new technologies is the focus on the long term and seeing the trends for a long term that enabled us to succeed.
Gavin special link for Reach or Miss listeners to connect as well as to have a 45 day trial special offer (instead of the normal 14 days offer):
Best way to connect with Gavin:
Recommend Tools
Acuity Scheduling – Online appointment scheduling software. Clients schedule appointments, pay, and complete intake forms online 24/7. Free signup!
Recommended book:
More resources for Entrepreneurs
Don't Miss – Customer Focus Strategy & Execution: Market Analysis for Fundraising
Hayut Yogev's Latest post: The three free, most practical steps to researching and locating your market