Ep. 017 – Forbes listed Jeff Bullas as one of the "Top 20 Influencers of CMOs" for 2017; he shares his journey and inspiration but his most important piece of guidance is "Done is better than perfect" – nothing happens until you start!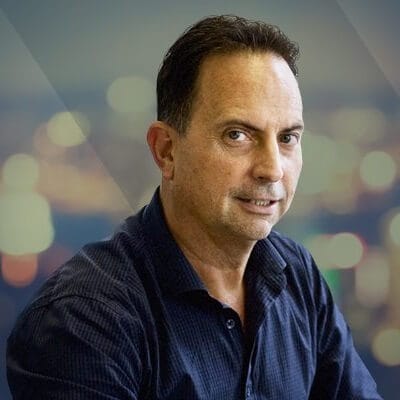 Jeff Bullas Show Notes
Jeff is a digital entrepreneur, marketing blogger, keynote speaker, digital strategist, consultant and bestselling author.
He works with companies and executives to grow their online personal and businesses through social, digital and marketing automation.
His blog receives over 5 million visitors a year and is found at jeffbullas.com and has spent most of his business career involved with information technologies, telecommunications and the web.
Most passionate about 
My mission is to educate and help people to win business and life in the digital world. It's very much of being global helping people to understand the digital world; whether creating a business or building a personal brand, within the corporation or on their own, and learn the power of creating on this social global web.
What is your next step?
We are taking our business to the next level, which means bring out some new products, write an eBook to launch them, to speak in conferences around the world and meet people face to face.
My company started as a passion project. It started with reading David Meerman Scott's, "The New Rules of Marketing and PR" in 2008. He talked about the power of content to attract the audience instead of having to go and chase them with outbound or cold calls and other different tactics that have been around for decades.
David Meerman Scott's concept of sharing content sounded like a good idea because most businesses used cold calls. I came upon Tim Ferries, who I worked for and he liked the idea and the last piece of inspiration was reading a blog post of HubSpot saying that if you don't have a clue of what to start a business on than start a blog… "What's a blog…?" So I discovered that a blog was just a place to actually create and share ideas with the world and the topic was inspired by my observation about what was happening with social networks; everyone was obsess with Facebook, Twitter, Pinterest, and Instagram, and the topic that I start to create content around was social media and the tech world.
At that time, I was actually unemployed; a few weeks later, I got a job at a digital agency where we built ecommerce sites for companies, but I continued to write and create content and share it.
Three and a half years ago, I started to focus on my blog, so the "Passion project" became a full time business and it's been growing ever since; we have been having fun and it doesn't feel like work. We've built a virtual team; we have editor, we have a marketing manager, we have copywriters, a tech guy, and a marketing automation person.
Who your Customers are?
I wrote my blog about what I loved and observed and that was social media, my audience were people that was fascinated by social media and how they can use it to build a business and a personal brand and how to get content to move?
I recently was nominated as one of the top 20 influencers for CMOs in the USA, so a lot of CMOs read my blog as well.
Today we have guest writers that write for us; I write once a week, which is normally an opinion piece. I love writing, I discovered that I love writing, and I became better writer.
Jeff's best advice about approaching your customer
Businesses start for many reasons. Some people has a grand plan when they start; I was on board with a startup, we had one idea which we felt that was great, we raised money, and then the initial idea didn't work, so we pivoted it, tried another idea, kept raising money and that idea didn't work, but the technology we developed as we experimented is now one of Facebook's Innovations. Globally, we have 30 employees and we raised about $5 million. So today, in 2017, we have discovered the sweet spot.
The journey is not a straight line as most startup discover, I have heard some numbers saying that most successful startups has pivoted at least twice.
You got to listen to your market, you got to see what works and what doesn't, you got to quickly innovate, prototype, try, and move on. A lot of startups are now doing SAAS (Software as a service) products and the product is never finished, it's in constant development, so you can never relax. Competitors are on your heels, the market getting bigger, and more competitors are coming.
Recently I read some research, which said that … the number 1 reason most startups succeed is timing. For me, it was right. When I started my blog, there weren't many bloggers on social media, I got my voice out there, got heard. I picked the trend early, sometimes you can get it too early – good idea wrong timing.
Biggest failure with a customer
I did work for a USA customer on a consulting basis, a very high end financial marketplace, very tough. The ideas I had would work, but it would have taken a lot of time. The customer was mad and wasn't prepared to invest more time after about a year.
I decided that consulting wasn't a scalable type of venture that would allow me the freedom to create a business that I can take with me in the world and work from anywhere.
I really wanted to be on my strengths. So it wasn't the right customer for me. Today, I'm much tougher on myself and my potential customers. We don't do that: "grab the money and do something that is not your strength".
Biggest success due to the right customer approach 
I believe it's leveraging and giving people attention as an influencer. As a content expert, I believe I can offer advice and help influence people in that space. Content marketing as an influencer is my strength and we always look to develop our business around our strengths. And that exactly what we have done.
Recommendation of tools for customer focus, marketing or sales
In this current digital world, one of the most important tools that you can develop some expertise in is marketing automation. We have such a complex media world now, and so many moving parts; the only way you can manage that is through technology. And marketing automation is one of the platforms that I believe from small to medium to large business you need to master.
This marketing automation is the only way you can really scale a brand globally. And the tools aren't expensive any more; you have access even as a small business to marketing automation tools, even as simple as some form as the email marketing automation.
Marketing automation tools doesn't have to be expensive; it starts from a couple hundred dollars a month, so most small businesses should be able to hold that.
We live in the knowledge world and getting that knowledge and information, in segment wise, in to multiple channels, measuring (because marketing automation and good analytics allow you to measure results); that's really one of the most important tools you can use.
I use Infusionsoft; it's a little bit of a legacy system. There are some new emerging tools that I believe could challenge Infusionsoft, like HubSpot, which is more for small to medium businesses. For enterprises, you got tools like Marketo. There are other new exiting tools called Drip, another one called ClickFunnels, which was developed by Russell Brunson and his team.
Recommendation of a person, or a book that impacts Jeff's "customer focus" and success
There are a few books that have been inspirational:
Blogs like Social Media Examiner or HubSpot blog. For writing, CopyBlogger was an inspiration and Headline. In terms of content creation, the book by Stephen King "On Writing"  has been a great help for me. I've been able to craft my writing better, to develop my skills, and the list goes on.
Inspiration comes from many sources, there is a great quote by Stephen King, , "If you want to write a lot, you have to read a lot." Inspiration and innovation do not come from a vacuum; they come from feeding yourself and feeding your mind with inspiration and education.
You find your own voice online or offline; whether on stage, through writing, on a video, or a webinar, or even a podcast. You need to get to a space where you no longer speak from the logs you're just speaking from the heart, and the soul and the mind that is yours.
What is your one key success factor?
This is something I've been doing for the last four years; which was getting up at

[4:30]

, sitting down, creating, searching, writing, and then publishing and sharing those ideas with the world; that one particular habit was the biggest transformation of my life.
You got to create and block the time to do your day's work and then do one more step: share that work with the world. I believe the most powerful inspirers and creators in the world are the practitioners; the ones that actually do it and then share their journey.
Last piece of guidance
There is a great quote that I use all the time and that is "Done is better than perfect!" A lot of people have great ideas, but they never sit down and start, so nothing happens. I would recommend to anyone to put their voice out to the world, even if you feel that it is not perfect. Because the magic is in the motion, you really need to sit down and do the work.
It doesn't mean do bad work; it means do the best you can at the time. Because what happens when you share your work with the world is the world talks back to you in real time, and that validates your creation and then the world shows up! That's the last piece of advice I'd like to leave.
The best way to connect with Jeff
You can find me on JeffBullas.com, there is "contact me" tab on the website, drop us a line, and we'll get back to you.
Resources Mentioned:
Books
More resources for Entrepreneurs
Don't Miss – Customer Focus Strategy & Execution: Market Analysis for Fundraising
Hayut Yogev's Latest post: The three free, most practical steps to researching and locating your market