Ep. 004 – Shaul Olmert co-founder and CEO of Playbuzz Shares his experience of how to win the Leading customers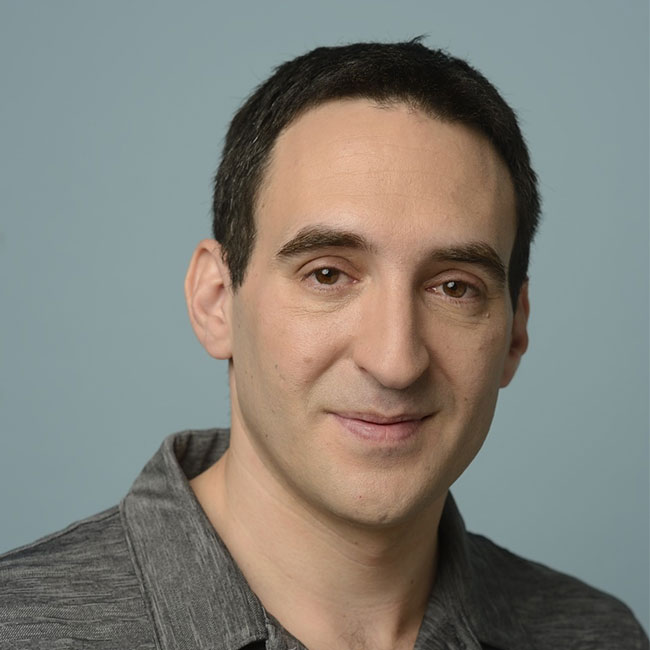 Shaul Olmert Show Notes
Shaul Olmert is co-founder and CEO of award-winning storytelling platform, Playbuzz. Playbuzz empowers over 13,000 publishers, brands and agencies worldwide to author and distribute engaging content for editorial and commercial purposes via interactive storytelling tools.
Most passionate about
In a personal level, I'm passionate about this company. There is a big difference between being an executive and senior manager in an organization and owning your own company. I've always been very passionate about my work, felt very committed and worked around the clock. However owning your own company is different. I'm most passionate about having the complete sense of ownership knowing that it's a company I started and I'm fully accounted for is a very different degree of that sense of devotion.
From the business level we are operating in a very chaotic market. Constantly changing. What was true three months ago could be no longer exist. There is always something new. No meter how much you achieved there is always another opportunity, another challenge. I really like the pace of things when you are constantly need to challenge yourself. We should always ask ourselves not only where is the market but where do we think the market is going to be.
In the past year we've transitioned from a product driven company to a sales driven company. We already proved to the market what Playbuzz provides and what are the benefits of our products. During the last year we also proved the commercial viability and model. Now it's about scale; how can we do the same thing and make it a hundred times bigger.
Playbuzz customers
It's always a process, generally our customers are brands and agencies that want to establish a meaningful dialog with their user base and potential consumers.
Everyone will say they want a meaningful dialog with their users, we are focusing in those who are really demonstrating high commitment and willingness to invest in making the dialog more meaningful. Those that are willing to experience a new forms of media.
At first we went after the very progressive young brands. Today even the 'old school' advertisers came to a point where they understand they have to create a different kind of content experience in order to have real engagements with the customers and not only exposed the brand to them.
 Shaul's best advice about approaching the customer
You need to separate what the customer wants and what you understand the customer needs. A year ago customers could say "Create me a campaign that will generate a lot of Facebook likes", today they realized that Facebook likes are a means not a goal. Many startups are trying to serve any requirements of their customers but they are not helping the customers. We have to direct the customers to a place that will be beneficial for them.
Company differentiation
Playbuzz is a platform that enables people to create meaningful visual content. The content that created with Playbuzz tends to be more effective. The goal is to leave a higher mark, to create high engagement. Playbuzz is focusing in bringing the biggest value to our customers.
Biggest failure with a customer
It goes back to the "following the customers requires" issue. At the beginning Playbuzz were eager to win the business market so we were trying to serve every request and were willing to say yes to whatever comes up. The challenge is to show your customer where the biggest value is for them.
What I regret the most is that in the first few deals I found myself deviating from the original core values of Playbuzz in order to win the immediate deal.
Biggest success due to the right customer approach
The one common mistake is not to be 100 percent transparent about your stage of technology development. I'm proud we didn't do that and that's created a lot of trust factors with our first commercial partner who was very big and respectable. We always were very clear about what we have and what not.
Recommendation of a tool for customer focus, marketing or sales?
SimilarWeb – I make very intensive use of it. It's an Israeli enterprise software company that created the market leading set of tools in order to measure performance. You can find there the kind of business insights you can generate. I believe anyone should learn everything they can of the way their market operates. It's a must have to businesses.
A person who impact Shaul's "customer focus" success the most
Allow me to take this question to a personal contest I'll talk about the days I was a young ambitious executive working for MTV Networks in New York. As a young business development that wants to impress my superiors, I negotiated very stonely with one of our customers and managed to get great terms for our company "on the back" of the customer. When I came to my manager the VP Paul Jelinek to brag about my achievement Paul wasn't happy with that and I had the chance to learn one of the most important lessons in business. Paul showed me that when the other side is not happy with the deal it's the worse deal for your business. Business needs to work to everyone involved. You should make sure the deal will payoff to all sides.
The one thing that effected the most on Playbuzz success
I believe it's related to "Eat your own dog's food" concept. Lead by example. While trying to convince new customers how great our products are, we found out it is very challenging. We decided to invest in showing how good our products are, hire a talented content creator and demonstrate what will be the best use of our systems. In less than a year the content example we created was very successful and the market followed. It's all about leading by example.
One last advice to our listeners
It's really about following your heart and guts. Don't do anything because someone else says something is going to be a big success. Going with your heart and guts is the only way. If you will fail you will learn a lot, but if you'll fail as a result of someone else advice you will learn nothing.
More resources for Entrepreneurs
Don't Miss – Customer Focus Strategy & Execution: Market Analysis for Fundraising
Hayut Yogev's Latest post: The three free, most practical steps to researching and locating your market