Ep. 002 – Your customer engagement increases your chances to close an investment with Lou Kerner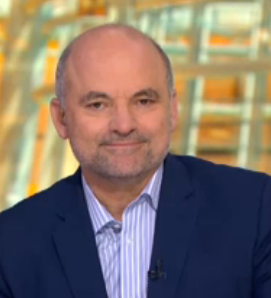 Lou Kerner Show Notes
Lou Kerner is a partner at Flight VC, where he spends 100% of his time investing in tech companies founded by Israeli's, as manager of the Israel founders indicate on angelist. Lou has a BA from UCLA and an MBA from the Stanford Graduate School of business.
Most passionate about
Lou has a Venture Capital for 5 years, he started to fund Israeli startups years ago and with time he found more and more opportunities in this direction, so for the last two years Lou focuses only in startups by Israeli founders where ever they located.
The next step
In the coming year Lou is planning to grow the amount of money he invests as well as the number of companies he is investing in.
Every investor want the most successful startups, those who can, choose which investors they want to work with. Lou believes that by focusing on one target market, in his case Tech companies founded by Israelis, and build a brand around being helpful to Israeli founders, the quality of the companies he will meet and invest in will be remarkable high.
Customers
Lou's way to look and measure startups is by focusing on their user engagement. There isn't a different between B to B or B to C companies, their customer's should become more and more engaged or the company will die.
Lou's best advice about approaching the customer
Every startup should figure out how they can bring value to the customer, such that the customer spend more time with their product today, than they did yesterday.
Successful companies are very good at coming up with very good ideas, implement and test those ideas and listen and watch their customers' responses – until they come to a very successful product
Biggest failure with a customer
Lou determines a failure as not listening to your customers. "Founders aren't right, the customer right!"
Lou's second company was a social network for 14 years old girls, he had three great ideas for products but it turned out that they weren't great ideas… a 40 years old man can't come with an idea about what 14 year old kids want to do in the internet
As a result Lou found a lot of young 18-20 years old that built great products for 14 years old kids on the internet, however they didn't have the opportunities to monetize those products. He ended up negotiating and buying such products from these young entrepreneurs and did eight acquisitions.
Biggest success due to the right customer approach
One of Lou's companies sold dot-TV domain names that did very well at the time. They were lucky to buy almost all Dot-TV domains formats and grow to become a very successful company (However not nearly successful as company called GoDaddy….)
Recommendation of tools for customer focus, marketing or sales?
It's about having the data and looking at the data in the right way about how your users are engaging with your products. Any tool that can analyze the user engagement that way is great.
The one thing you are most FIRED UP about today
Lou believes that the biggest industries in the world – the Education industry, the Financial, Healthcare, Automobile industry etc. are still very early in their disruption and there are big opportunities there.
Today he is very exiting about Israeli startups that can build big companies in the mobility ecosystem.
Last piece of guidance
It's hard! Entrepreneurs should recognize when they go in how hard it is going to be.
Lou has tremendous respect for entrepreneurs. Nobody knows a company as well as the founders. At the end of the day the founders know their companies better than their investors, their mentors and anybody else. At the end of the day entrepreneurs should do what they think is right!, and they should surround themselves by people who support them. I found that I'm able to be most successful as an Investor when I'm hundred percent supportive of the entrepreneurs and they are the ones who run the show.
In terms in growing a brand having a brand that stands for being supportive of the entrepreneurs is the best way to get opportunities to invest in the best companies.
The best way to connect with Lou
The best way is to get an introduction with somebody else I work with and have good relationship with like other VC's, companies that I'm already investing and alike.
Resources Mentioned:
More resources for Entrepreneurs
Don't Miss – Customer Focus Strategy & Execution: Market Analysis for Fundraising
Hayut Yogev's Latest post: The three free, most practical steps to researching and locating your market