Ep. 049 – Christoph Trappe's best advice: "It has to be about the customer. Just because you are innovative doesn't mean you are going to be successful"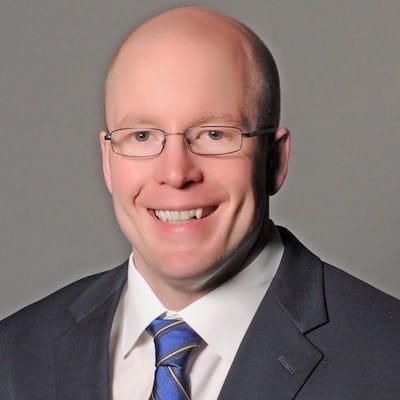 Christoph Trappe Show Notes
Christoph Trappe (aka The Authentic Storyteller

) is a career storyteller who has worked as a journalist, a nonprofit executive, and a content marketing strategist and coach. He is a global keynote speaker, frequent blogger and author. His digital initiatives have been recognized globally. From 2014-2017, he helped hospitals across the United States share their authentic stories and also did a short stint in the content marketing software vertical.
In late 2017, Christoph joined Stamats Business Media as their Director of Content, overseeing three publications, their digital transformation, and integration.
Most passionate about
My career is in storytelling. I started as a journalist. I took it to corporate communications, and from there, to content marketing and digital strategies. Today, what I do is helping three publications make their digital and business evolution to Omni-channel content distribution.
I wrote a couple of books, I have my blog, I'm an Authentic Story Teller. I share all kind of stories and tips on social media, everything I run into and think is worth sharing. People believe in stories.
I'm passionate about staying relevant. We all want to make money and be successful, but the way to make money is by being relevant and staying in front of your audience.
I'm excited about how to do that today. How do we figure out the new tactics and how do we tell better stores?
Who are Christoph's customers?
The beautiful about Storytelling is that you can take it with you across different industries. Our customers are mainly executives of companies who are trying to change things whether we call it digital transformation or business evolution.
And also marketers. Really the branding is storytelling, but when I look at my blog, the most successful posts are the ones with tips about social media, which is related to storytelling.
Christoph's best advice about approaching customers
It has to be about the customer; you are innovative, it doesn't always mean you are going to be successful. Of course you are trying something new, but if nobody wants to buy it, is it still innovation? Of course not! You always want to think about who your customers are and what problem are you solving for them. That's the way to stay relevant. Of course you also want to think about what is your story, what is your unique differentiation. What are you providing? And who are we actually trying to reach.
The reason I think it's so hard for any entrepreneur (including myself from time to time) to put the customer first is because sometimes we think we are the customer.
So we want to think about our customers, we want to keep our mind open, of course it's really hard because the world always evolves around ourselves; we know what we know and we don't necessarily think about that.
Biggest failure with a customer
Greatest failure? Sometimes, you don't know; that's the problem. Some of the big failures are when contracts don't get renewed and you can't learn from that. If you have a long term contract with a client, and all of a sudden the contract changes and goes away; you can't even figure out why it changed. And sometimes it's has nothing to do with you.
Companies argue about that and say, "The company owns the contacts"… Companies don't own contacts! People do.
The biggest failure is when you can't learn something. When you can't take something from it. You must make sure you figured out the lesson to be learned.
Biggest success due to the right customer approach
The projects that go really well when the customers move forward and give it the time that needs. Some of the examples with customers are in content marketing. Content marketing does work. However, it's not easy, you have to do a lot of work and you have to work smart. So when you have the customers that actually want to try that and listen to the advice, it's just beautiful to see, how they are growing their audience, how they are driving conversations and how they are making it work for their specific project.
One of my goals is to help you figure out how to do it yourself. A lot of other companies are chasing the customers. I want to teach you content marketing until you literately don't need me.
What different in Story Telling is that things are changing fast without being able to control them, and you need to tell a new story. Look how Facebook and Facebook Live changed recently.
But it's definitely great to see people who can go out and do what you taught them and get great results.
Recommendation of a tool for customer focus, marketing, or sales?
First of all, we must say that a technology tool is never the solution. It's just a tool. There are two tools I want to recommend (I don't have any financial relationships with them). Tools that allows you to listen to your customers, and there are great tools for that. The two tools I want to recommend are TweetDeck or Hootsuite. They work very well.
Also Google Alerts to have an alert for your name or company name. Email marketing isn't dead! I like Salesloft where you can push content to people automatically. To create the conversion.
I love work with WordPress and the best thing is that it takes care of 80% of the SEO issues.
A person who impact Christoph's "customer approach and focus" that led to success
There are few that came to my mind. The first is Chuck Peters, who is the chairman of a media company. A lot of the Storytelling initiatives came out in projects that we did together many years ago. That's one mentor.
The other mentor is Chief Strategy Officer and she helped me learn how to do digital strategy in the way that always helpful for the customer.
Was there a moment when Christoph felt he stopped chasing after customers and started to attract them?
I don't know if I remember that time, but the thing is that once you attract them, it's a much better relationship. Because they are looking for help, and looking to find you, and this is a much more beneficial relationship.
Christoph's key success factor?
For me, the key success factor would be figuring out a way to stay relevant and going from there.
The best way to connect with Christoph
Recommended tools
More resources for Entrepreneurs
Don't Miss – Customer Focus Strategy & Execution: Market Analysis for Fundraising
Hayut Yogev's Latest post: The three free, most practical steps to researching and locating your market