Ep. 156 – Christina Rowe The women behind Facebook's 322,000 women entrepreneurs' group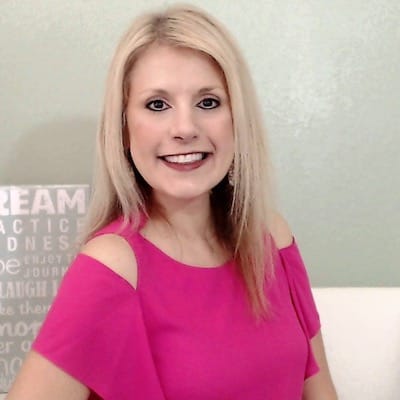 "Prepare to 'climb the mountain' until things click. If you get off, game over! But you will get there!"
 Christina Rowe is a marketing expert, a speaker, an author, and the founder of Women Helping Women Entrepreneurs, a global online community of more than 320,000 female entrepreneurs.
Christina is also the founder of Stand Out! Media Group, as well as the creator of the Stand Out Online Membership program; the first "All in One" membership program designed to enable participants to eliminate the overwhelm, frustration, and confusion inherent in the online marketing process while getting massive exposure for their businesses through Influencer Marketing (www.standoutonlinesystem.com/get-featured).
Most passionate about
Right now, I'm leading the Women Helping Women Entrepreneurs community as a group on Facebook. We have 316,000 members around the globe. We have a lot of local and country groups as well. It has been an incredible movement. My main focus has been on expanding it and having more wonderful women join.
My ultimate goal is to reach more than one million members and to be a movement—women helping women entrepreneurs in business, in life, in motivation.
Christina's career and the story of the WHWE community
In my former life, when I lived in New Jersey, I owned a hair and nail salon. I don't personally do hair and nails but I had about 16 or 17 employees working for me.
Then I went through a horrendous divorce. I ended up selling the salon and moving to Florida. The divorce was so bad (18 months in the court system) that it inspired me to write a book to help other women.
After writing the book, I had to make a decision: Do I get a publisher or do I self-publish? I chose the self-publish road, which led me to online marketing. I went to a workshop where I started to learn about internet marketing and about the squeeze page, which today is like the lead magnet. I started to take a lot of courses and implement it in publishing my book.
As I promoted my book, other authors and speakers started to reach out, asking me to help them with online marketing. It was 2006-2007. I started doing coaching and helping other authors, speakers, and people online.
That led me to partner with two women when I moved to South Florida. We established Women Helping Women Mastermind, which was a very unique concept. We used to do many live events.
When my partner moved in another direction, I started to be involved in Facebook groups. Then, in October 2016, I started the Women Helping Women Entrepreneurs group. By that time, I had created a lot of online courses, so I had a big community that was the basis of the Women Helping Women Entrepreneurs group. We started with 1000 members. From there, it took off globally.
The other great thing was that people really liked the group, so they invited many of their friends. They still do to this day.
Christina's best advice for entrepreneurs
You need to build up your relations with customers, whether it's online or offline, no matter what business you have. You have to slow down and do the work.
If you are not willing to put in the work of marketing yourself as an entrepreneur, if you think it's going to be quick and easy … it's not! It's a lot of hard work.
So my advice would be, don't try to go for quick sales. Instead, try to build relationships and give your audience value first.
Biggest failure with customers
Getting messages everywhere, on any of my private profiles, to my email, in the group, everywhere. Most of the messages were because we didn't follow the rules and they were upset that their post wasn't published.
But sometimes there were other issues, important issues. I couldn't answer them all. I was completely overwhelmed. It was impossible to answer everyone. We had too many chat boxes and we couldn't find all the messages. So, sometimes we didn't answer all the people because I didn't even see their messages.
Now I have someone dedicated only to this. She looks in all our chats and messages boxes, and our emails.
I don't really see things as a failure. If something didn't work and it took me in another direction, I can't look at it as a failure.
Biggest success due to the right customer approach
I would say it's the growth of the Women Helping Women Entrepreneurs group.
Also, being recognized by Facebook and being invited to the Facebook F8 2018 conference in San Jose, where they paired us for a Hackathon as group leaders with the Techie Guys. At first, no one wanted us … but then we found a nice team and, within 24 hours, we built an app. When we needed to present it to Facebook, I jumped to do it because that was my strength. The geeks knew how to build the app but they didn't know how to sell it.
We won third place and $1,000 each. That was an amazing experience for me.
Most recommended technological tool
I would have to say Group Funnel, which is a Chrome extension that collects the emails, details, and answers of the people who asked to join your group. One of the most important things is collecting members' emails to build a one-on-one connection with your clients without being dependent on Facebook.
Before Group Funnel, we had to keep this information on a simple spreadsheet and it was a terrible, time-consuming task. This is a game-changer for us!
Another tool that is also a game-changer is ManyChat. I had the honor to speak about ManyChat back in September. I'm not a chatbot expert, but this is a fantastic tool. Our conversion rates went through the roof!
Christina's key success factor
I would definitely say repetition of habits: having habits that you repeat every single day. Also, being organized. I think it's crucial to do the things that are most important to your business over and over.
That's how I grew the group; I focused on it. There is an excellent book called, The One Thing. It says that the reason why entrepreneurs fail is because they are all over the place.
You can take a whiteboard and draw a circle around the one thing that is most important for the business right now. Then, around it, write all the things that you should do to support this one main thing and focus on them for the next three or six months. It also means saying no to a lot of things.
Christina's Mountain
Because we believe that the best way for entrepreneurs to get fast, big, and sustainable success is by leading your (new) market category, and the entire entrepreneurial journey reminds me of mountaineering, or conquering a mountain, I want to ask you: Is there a mountain you dream of climbing or a mountain you have already climbed?
That's interesting because almost a year ago, I moved to Scottsdale, Arizona and we have mountains here. I have a lot of mountains around me. I'm not a huge mountain climber, though I did climb Bell Rock in Sedona. I believe you can call that a mountain.
However, I love the metaphor of a mountain. One of my favorite songs is by Miley Cyrus: "The Climb." And for a business, that makes so much sense. I think the biggest problem most entrepreneurs have is wanting things very fast, and then being disappointed when it doesn't happen right away.
It is a climb! It is like a mountain. I was working on this journey in 2006, but I kept climbing. I didn't go back down the mountain; I just figured out a new road. It can take years to get there and I see the misconceptions out there.
So, prepare to climb the mountain and just keep going until things click. They will, if you stay on the mountain. If you get off, game over! But you will get there!
Recommended tools
The best way to connect with Christina:
More resources for Entrepreneurs
Don't Miss – Customer Focus Strategy & Execution: Market Analysis for Fundraising
Hayut Yogev's Latest post: What are the 3 most important elements of entrepreneurial marketing? Part 1
Want to learn how to start your Entrepreneurship?
Download for Free

HOW TO START ?
Want to learn how to choose the best Name and Logo? Not sure which customers to focus on right now and where they are? Want to build your website, or trying to figure out how and what content to share on social media?