Ep. 044 – Carla Johnson – Instead of banging the drums and try to get customers' attention we should ask how can I help my customers?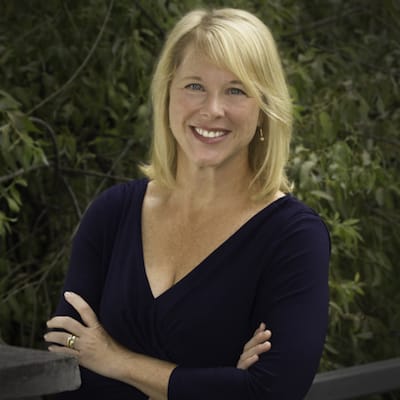 Carla Johnson Show Notes
A world-renowned storyteller, an entertaining speaker, and a prolific author of seven books, Carla Johnson is the Chief Experience Officer for Type A Communications.
Her last book, Experiences: The 7th Era of Marketing sets the benchmark for a powerful new way for marketing to create value for businesses.
Named one of the top 50 women in marketing, one of the top 25 women in digital marketing, and one of the top 10 influencers in marketing technology worldwide, Carla challenges conventional thinking.
Most passionate about
In the last 18 months I've been passionate about the idea of innovation outside of the product for companies. Today, I'm helping employees outside of the innovation groups of the organizations to become the spark for innovation.
I started in university as an engineering major, but ended up as a history major. Along the way, I worked with architects on how to blend the technological side with the storytelling side, and that's what really brought me into marketing; focusing on telling the story of something that is very technical in a way that is inviting to an audience.
What I learned from the architects is to understand what emotion you want to evoke from your audience, what do you want them to feel when they interact with your brand and products, and then reverse engineer that into what you actually make.
The next step
The fun part is that I don't have one specific picture of how I want it to look, but mainly being open to opportunities and to the people who coming to my path that this idea of connecting anyone to innovation resonate to them.
I believe in this idea that innovation and creativity is so much bigger than only marketing and I exited to see where it goes.
Carla's customers
Mostly B2B organizations, like Motorola solutions or Dell. I help them understand the idea that is unique to them and how to tell their story to invite their audience.
A VP or above or a business owner, if it's a startup or a smaller company; someone that is looking to be unique, to differentiate themselves, and stand out from the crowed.
Carla's best advice about approaching customers
In the world we are in today, you can talk with anybody around the world, and we have access to so much information and so many people at once and we realize how many people are demanding attention.
What makes the difference today is, instead of banging the drums and say "look at me"to ask what can I do to help my customers? Where are the information gaps and what should we, as a company, do to fill those gaps?
Biggest failure with a customer
Actually, it's really embarrassing to admit because I talk about it with my customers all the time, and that is continually maintain the relationships with not only your customers and prospects but also with your audience.
We can't always pursue what looks like the next sale. We know that the one that will be in mind is the one they will come to look for answers. And by maintaining the relationships the audience learns to know, like, and trust us.
The ability to maintain these relationships over a long period is so important, startup and solopreneurs we think we don't have time for this. But that's where technology comes in and helps us be where we can't be.
My failure was when I didn't maintain the relationships with one of my customers, and I found out they started to work with my biggest competitors and that was purely because they maintained the relationships and I didn't.
Biggest success due to the right customer approach
That goes back to focus on educating my industry and audience and I started to breaking down the content to small guiding pieces because we want people to do so many things and they can't get it all at once.
And when I started to have these small guiding tips, people started to talk with me about what they need; this was the foundation for my new book, Experiences: The 7th Era of Marketing. I hope also for the next one that I hope to write.
Recommendation of a tool for customer focus, marketing, or sales?
LinkedIn – for me, it would definitely be LinkedIn. It gives you so many opportunities to do so many things that entrepreneurs don't think about. For me, it's the best place to ask people questions and test new ideas.
A person who impact Carla's "customer focus" success
My favorite book is called The Go Giver. It's a business lesson book, but it's written like a story. And it's all about how the more you give to other people more will come back to you. And that's what builds the know, like, and trust that customers need to come to you. It's a very short and easy to read, but I found the simplicity of it as a huge power.
The moment when Carla felt she stopped chasing after customers and started to attract them?
For me, it was with my blog; when I stopped to write about things that I thought would help people to look for me, and started to write about what I thought would be very important to help business people to be more successful.
Carla's key success factor?
I go back to relationships, because for me, the strength of these relationships and maintaining them is not only a way for customers to remember me, it's a reminder for me to know what's important to people.
Carla's Mountain
Since we believe that the best way for entrepreneurs to get a fast, big, and sustainable success is by leading your (new) market category, and the entire entrepreneurial journey reminds me of mountaineering, or conquering the mountain; I want to ask you if there is a mountain you dream of climbing or a mountain you have already climbed?
It's a beautiful question because I live in Colorado, which is known for its mountains; we have 54 mountains that people seek to climb because they are particularly high. And I remember the first time that I climbed a mountain and how early I had to get up for it.
And it takes me back to a trip to Ecuador with my husband. We went with a group of Europeans who were going to hike Mount Cotopaxi and to see their preparation and how they got up at 2:00 am in the night. And I thought of how much of this climbing is being done before the actual hike, and the commitment and dedication you need.
The best way to connect with Carla
Carla recommended book
More resources for Entrepreneurs
Don't Miss – Customer Focus Strategy & Execution: Market Analysis for Fundraising
Hayut Yogev's Latest post: The three free, most practical steps to researching and locating your market