Ep. 043 – Bruce Van Horn – It's all about what you believe you are capable of, and from that place, there are no obstacles.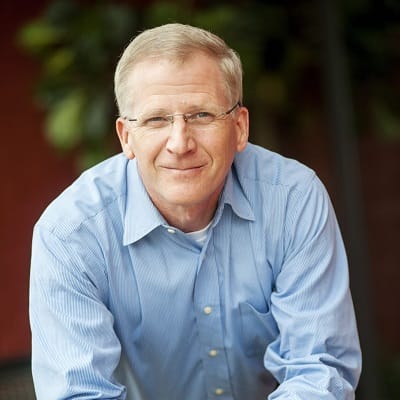 Bruce Van Horn Show Notes
Bruce Van Horn is a bestselling author, speaker, thought leader, transformational life coach, business and leadership coach, marathon runner, and cancer conqueror. Bruce hosts the "Life Is A Marathon" podcast, which has millions of listeners in over 210 countries around the world. Bruce is passionate about sharing his life experiences and respected insight to help people overcome their negative thinking and limiting beliefs, and develop a winning mindset. Bruce loves coaching people to become the fullest expression of who they were created to be. He lives in Richmond, Virginia.
Most passionate about
I'm an executive and life coach a business and leadership consultant. I survived stage 4 prostate cancer, the death of my daughter, a divorce and 2 bankruptcies. I had a bankruptcy that happened a couple of years after my daughter's death, just before my divorce, I was in a very low point of my life and I hated every thing about my life then.
And the change actually started through the process of running a marathon that I learned so much about myself and what was holding me back in my life.
I was in total victim mode in my life. I had a long list of everybody and everything that was responsible for what went wrong with my life. And I wasn't on this list. And what I've learn through the marathon training is that if you aren't successful at training for your marathon the only one to blame is you. Personal accountability and personal responsibility is the only way to run a marathon. You can't blame someone else. And I realized the number one problem I had was a thinking problem.
My brother, who got me into running marathons said the hardest part of running a marathon is making the decision to do it. And he was right, but I misunderstood him. I thought it's a decision you make once, but actually this is a decision you have to make every single day of your life; to get up, to do the things necessary to become the person that you believe that you are capable of becoming.
And when I realized how it transforms my body I started to apply that philosophy to every area of my life, so my finances started to turn around after my second bankruptcy, my relationships got better; I started to enjoy my life.
People noticed I've changed and started to ask me about it, and I told them. And one day I got an invitation to be someone's life coach (which I even didn't know what it was). And it worked very well and I found out that was my gift; Working with people on their mindsets on their businesses and their life. That's how I got to what I do today.
I've been doing that for six years. I had to take a year off in 2014, I was diagnosed I had stage 4 of prostate cancer, and the treatment and surgery had a lot of complications. I had to focus on recovery and I had to focus on my mindset.
When I was focusing on my mindset I realised we will always get more of what we focus on. It's all about what you believe you are capable of. And from that place, there are no obstacles. This is what I always tell the businesses I work with; You have to forget about competition; you have to focus on creating your thing.
Bruce's best advice about approaching the customers
You have to put yourself in the shoes of your customers, and if you were your customer how it could benefit you. Would you buy your service or product. You should focus on your customers making their life easier or enhancing their enjoyment of life.
Like the great Zig Ziglar always said about sells and marketing, I have a mindset about life that has radically changed my life, and I believe that other that adopt that mindset will benefit from it.
Zig Ziglar said that if you have a product, a service, or even a message that can benefit others in their life, you have a moral obligation to tell as many people as you can about it, and then leave it up to them to decide whether or not to buy.
People usually start a business because they have solved a problem in their own life or discovered how to solve a problem in the life of others and they want to replicate that process. What happens is the person who starts the business has all the energy and the WHY to start the business, they start wit the right mindset, but then they get disturbed in the actual running of the business. So, they forget why they started the business to being with, so coming back to the basics, loving what you do, and loving the value of what you do to other people. Stay in that mind set.
Biggest failure with a customer
Well, there were many, and my first bankruptcy was driven by that. I started my career selling large computer systems for IBM. And some one offered to start our own business because I was so good at what I did. I bought into the idea that happiness comes from making a lot of money. I got a lot of compliments and a lot of attention in IBM and I was the best sales man in my division while I was by far the youngest man there, so I got the idea this is what happiness is, and I take fully responsibility for this (which I didn't then).
All I cared for was how much can we make and how fast we can do it. I took some very bad business advice and refused to listen to wisdom. And while we did really well at the beginning, it all quickly turned around, and I lost everything.
If you spend your energy on the core of enhancing the life of others through this product, the money will just show up.
Biggest success due to the right customer approach
I worked with a new CEO of one of the largest religious spiritual organizations. The situation with this organization was that fifteen years earlier, they were at their height, with high levels of donations and many employees. When this new CEO arrived, they were suffering a very significant decrease in their donations and fans.
When we started to look at what could cause the problem, we found out that fifteen years ago when the heads of that organization saw it was going so well without any business experience or skills, they thought they should bring the best business manager. And they did, but this manager, who was really an excellent manager with proven business successes, didn't believe in their main spiritual idea and obviously a lot of new employees didn't either, and they didn't notice how they start loosing donations and fans during these years. The problem was that many of their employees didn't believe in their message.
Once the new CEO made the changes and they hired new employees that already believed in their message, really cared about the cause, and were eager to spread the message to many new fans.
Within a year, donations and publication subscription were up by 50%.
Bruce's book recommendation
Two classic books of Jim Collins, "Built to Last" and "Good to Great". Jim Collins said that it's more important to have the right people on the bus than it is to even know where the bus is going, because when you have the right people on the bus, they can determine where to go. The second important thing is to get the wrong people off the bus at the closest station.
What is your one key success factor?
The number one key success factor is really about the mindset and what you believe is possible. There is absolutely nothing holding us back, if there is one person that did what you plan to do; this is a proof it can be done.I was realizing that our mind always creates our reality.
Bruce's Mountain
Since we believe that the best way for entrepreneurs to get a fast, big, and sustainable success is by leading your (new) market category, and the entire entrepreneurial journey reminds me of mountaineering, or conquering the mountain; I want to ask you if there is a mountain you dream of climbing or a mountain you have climbed already?
I love the climbing metaphor and I actually, together with a partner,Bill Cortright, opened a coaching community which called the climber's community. And it's about the idea that we all have mountains in our life to climb. Whether it's metaphorical or physical mountains.
The physical mountain I wish to climb is Kilimanjaro.
The best way to connect with Bruce
Websites:
Social media:
Bruce's books recommendation
More resources for Entrepreneurs
Don't Miss – Customer Focus Strategy & Execution: Market Analysis for Fundraising
Hayut Yogev's Latest post: The three free, most practical steps to researching and locating your market