Ep. 242 – Brian Roland: "As an entrepreneur wherever you are, you're looking for gaps and thinking, 'How can I fill that gap? How can I bridge that gap?'"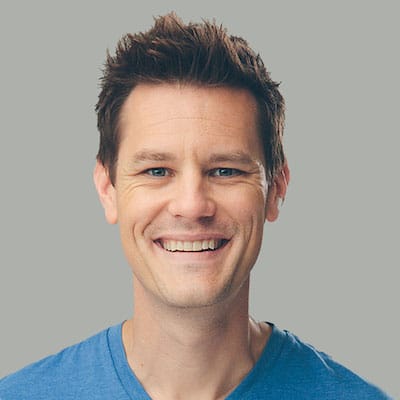 Brian Roland is a Social Entrepreneur and Founder of Abenity, the 6x Inc. 5000 Company that's powering corporate perks for top brands including U.S. Bank and MasterCard.
And while Abenity provides millions of subscribers with private discounts, the company's social mission is fighting extreme poverty with every program they deliver.
Abenity recently exceeded a million dollars of total giving and hired a CEO to accelerate growth with their fully remote team.
Brian lives in Scottsdale with his wife and 3 daughters and is investing his time in efforts that help like-minded entrepreneurs establish a social mission of their own.
Most passionate about
In 2006, my brother and I built a SAS company (software as a service) that helps large corporations offer employee perks and benefits to their people.
We've negotiated discounts on everything from pizza and the zoo to movie tickets, oil changes, car rentals, and hotels. We put it all in one spot for our clients and brand it to look like the company and the employees saved coupons all over the United States and travel offers across the world where they can enjoy special corporate perks.
When we founded our business, we really wanted to stand for something outside of our industry. So, we built our business with a social mission. There was an output to our cause for every input into the business. That is what gives me the most passion and mission at this point in my career.
Brian's career and story
As a third-grader, I was making laminated folders because my folders would tear apart.
I started playing the trumpet when I was young. It teaches you to be the entrepreneurial solo artist, where you're running the show and everybody's looking at you. It teaches you to be a team player, where you're sitting in the symphony and blending in so that nobody notices your contribution, but they hear it, they see everything. That led to teaching trumpet lessons, which led to making a CD and moving to Nashville to go to school, which led me to sell cell phones—having the a-ha moment that the music industry is actually not that entrepreneurial.
In that role, I discovered this gap: Companies would love to offer perks and benefits to their people but they had a hard time finding the perks to offer and vetting the purchase to make sure they were good.
That's how we built Abenity. We've probably built five or six businesses inside of it. This is what led me, two years ago, to realize that the business had grown to a certain level of maturity where the number of businesses that I could launch within Abenity reached its peak in terms of what the team could have accomplished in a healthy way.
There was this moment when it was like our business didn't need an entrepreneur anymore. It needed people to help execute and set standards and focus on growth. Those are areas that fell outside of my passion areas. So, there was time to put the right people in place to take the business to the next level. And that's what we did. Today I'm kind of the chief evangelist for the brand, which allows me to be available here talking to you.
Best advice for entrepreneurs
As an entrepreneur, you're really in a testing experimental process all the time. This means you have to be really sensitive to what is, and isn't, working. You have to be really present to what people's needs are.
Part of the discovery process of becoming an entrepreneur is looking for gaps and thinking, 'How can I fill that gap? How can I bridge that gap?' Wherever you are, you're looking for gaps. That's the makings of entrepreneurship. When you see a gap, how do you fill it? Think about how to fill it and if you're equipped to fill it. That's really step one for entrepreneurship. From there, it's being willing to take the risk, to take that first step and go for it.
The biggest, most critical failure with customers
A lot of failures looks like trial and error. It's an iterative process. That's like, "We spent a lot of time and money trying that, and it didn't really work out as well as we thought." It kind of hits the failure category but we learned so much through the process that it's hard to see it as a failure.
Biggest success with customers
I started the business with a social mission. Within five years in the professional world, I realized that no matter how successful you are in work, you hit a point where making more money just doesn't hit the box of "meaningful." Money is a tool that helps you accomplish your goals and helps you fuel your mind. But it's not nourishing. It's not enriching. It doesn't make you healthy. And so money in itself, if you're looking for money as your nourishment, is never going to be enough.
We're very focused on helping eradicate extreme poverty by the year 2030. To date since we started that mission, we've been able to give over $1.2 million toward these efforts through a group called World Vision.
Now we have schools built. We have healthcare facilities built. We have microfinance loans that have fueled our entrepreneurs in starting and sustaining their own businesses so that World Vision is not needed here anymore.
Brian's recommendation of a tool
What you do is a tool that tells your story. When your customer understands your story and connects with it and understands why you're doing what you're doing, and that's the reason why you're in business to meet their needs and then addresses a greater need at the same time—that's very authentic. That builds a really long-term customer. For me, that tool is Google Slides.

It's a simple web-based PowerPoint presentation that allows us to give a short, meaningful sales presentation. That's what I've used to put together our impact reports. It's what I've used to put together our perks reports.
Brian's one key success factor
I believe the biggest success factor is just showing up. It's being willing to take small chances, go out on a limb a little bit, trust that the limb will bend but won't break, and know that you're not so far off the ground that if it does break, you won't be in very bad shape. It's just having a healthy perspective as you go out and take some simple risks.
My best advice for people out there is to just show up—show up at work, see what you see, pay attention to what's going on.
Brian's Mountain
Since we believe that the best way for entrepreneurs to get fast, big, and sustainable success is by leading your (new) market category, and the entire entrepreneurial journey reminds me of mountaineering, I want to ask you: Is there a mountain you dream of climbing or a mountain you have already climbed?
I love visiting the mountains. I love the opportunity to feel small. It's a great reminder of how small we all are. Everything doesn't just fit into a simple formula or box. It's complex. From an entrepreneurial standpoint, there have been so many peak moments where we got the customer whom we were hoping to win, where we registered our new millionth member to be a part of our program.
We're celebrating on top of that peak and we're kind of doing that slow turn. Then, after we've gone almost all the way around, we find out that we're not all the way up the mountain yet, and that there's more to climb.
Like you said, you don't just keep going up from that peak. You have to go down to go back and keep going. So, you put in the work and you do it again. I'm not sure, as an entrepreneur, that you ever reach the top. There is no "summit" moment until maybe you're exiting your business and handing off the baton. It's your own personal summit, but the business continues to climb the mountain. It's a humbling experience to be an entrepreneur because new levels are unlocked at every stage.
The best ways to connect with Brian
Want to learn how to start your Entrepreneurship?
Download for Free

HOW TO START ?
Want to learn how to choose the best Name and Logo? Not sure which customers to focus on right now and where they are? Want to build your website, or trying to figure out how and what content to share on social media?