Ep. 139 – Bob Burg – "shifting your business context from getting – to giving, is the most financially profitable"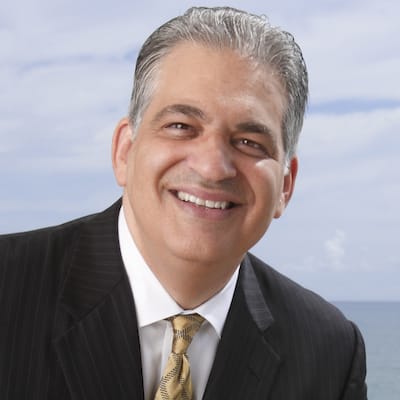 Bob Burg is a sought-after speaker at company leadership and sales conferences sharing the platform with everyone from today's business leaders and broadcast personalities to even a former U.S. President.
Bob is the author of a number of books on sales, marketing and influence, with total book sales of well over a million copies. His book, The Go-Giver, coauthored with John David Mann, itself has sold over 925,000 copies and it has been translated into 28 languages.
His and John's newest parable in the Go-Giver Series is The Go-Giver Influencer.
Bob is an advocate, supporter and defender of the Free Enterprise system, believing that the amount of money one makes is directly proportional to how many people they serve. He is also an unapologetic animal fanatic, and is a past member of the Board of Directors of Furry Friends Adoption, Clinic & Ranch in his town of Jupiter, Florida.
Most passionate about
I keep doing what I've done for the last 30 years. I'm still speaking and writing but I did set a limit for my engagements and I don't travel as much as I used to. But we are doing quite the same.
We are focusing more online today. We have courses online and we have a team of certified "Go-Givers" – speakers who license my materials. All of that keeps things very exciting.
The Go-Giver
The Go-Giver is a business parabola co-authored by John David Mann, who is a fantastic writer and storyteller. I'm much more of a "how-to" person; I'm "step 1, step 2, step 3," so it was a good collaboration.
The idea came about because, many years ago, I had a book called Endless Referrals. It was a book about how entrepreneurs and salespeople can go into the marketplace and easily and confidently create relationships with people in such a way that people would like them, know them, trust them, want to do business with them, and want to refer others to them.
Endless Referrals was a traditional "how-to" book and it sold very well. I loved reading parabolas, which are basically short stories with a message that tends to contain several principles that are easy to apply.
For a long time, I thought it would be such a great idea if we could take the basic premise of Endless Referrals – which is that, all things being equal, people will do business with, and refer business to, those people whom they know, like, and trust – and turn that into a parabola.
I tried to figure out the essence of a person who would both quickly and sustainably create those know, like, and trust relationships, as well as whether they are always focused on giving, i.e., giving value to others.
Basically, the premise of the Go-Giver is shifting your context from getting to giving. When we say "giving" in that context, we mean constantly and consistently providing immense value to others and understanding that doing so is the most financially profitable way to go.
You can meet someone in person and communicate value simply by focusing on them and by not focusing on yourself and your business, like most people do. Focus on the other person and their business. Ask that person, "How did you get to starting your business?" When they are answering that question, they feel good about it. Or, you could tell a person, "I always love to make a connection between good people that I meet. How can I know who is a good prospective customer for you?" Can you provide them with some helpful information?
It's about looking for ways to make another person's life better, either online or offline.
Bob's best advice for approaching customers
One of the things I say when I speak at a sales conference is that nobody is going to buy from you because you have a sales quota to meet, and nobody is going to buy from you because you need the money or even because you are a nice person.
They will buy from you only if they believe they will be better off by doing so than by not doing so. That's the only reason anyone should buy from me or from you or from anyone else.
So, our job, as salespeople or businesspeople, is to take the focus off ourselves and place it on them, discovering the other person's wants, needs, and desires, and helping them get it.
We ask questions and we listen so that we can really discover what they are looking to accomplish.
When we talk about value, we talk about the elements of value. Let's face it: Most products and services usually work well. The problem with this, as an entrepreneur, is that if your potential customer or client cannot distinguish between any two products, they will always go for the lowest price. And unless your last name is Walmart or Amazon.com, a low price can't be your unique selling proposition.
We need to be that additional value in the person's mind. When you try to sell based on low price, you are a commodity; when you sell based on high value, you are a resource.
So, how you become that resource and communicate that value tends to come down to five elements of value: excellence, consistency, attention, empathy, and appreciation. That's the degree to which you distinguish yourself from everyone else.
Biggest failure with a customer
During the late 90s, when the internet started to be part of the picture, I was not technologically inclined. I had a successful business; things were coming along really well and I was enjoying it. Then, all of a sudden, that internet thing came along and people were switching to new ways. Customers wanted to work in a different way and I didn't want to make this change, I liked things how they were and I was really scared about the technology. So, I just ignored the trend.
I thought, 'Well, I'm big enough now. I don't have to worry about that,' and I was very wrong. That was a big mistake and it really set my business back. I was in a position in which I had to start all over again because I lost a couple of big clients. It really took a lot out of my business.
That was a very painful lesson. Now most of my business is done through the internet. But it's not about how we want to do business with our customers; it's about how our customers want to do business with us!
Biggest success due to the right customer approach
Early on, there was a client group that had a lot of branches that I really wanted to work with. It was a very difficult family of companies to get into.
Soon after I started speaking, I became a member of one of the speaking association and began to create relationships with many of the other speakers there. I was always looking to bring value to them. I was writing for many magazines as a way to position myself in my field. I had good relationships with the editors of these magazines and I often connected with other speakers through them. This was appreciated by everyone involved.
There was one person in particular; I got to know him and his family for a couple of years, liked and appreciate his work, and I referred him to different magazines that asked him to write for them as well as to other business opportunities… One day, I was telling another speaker that I wanted to work with this client group, and I talked about how difficult it was. He told me that the client group was a customer of this speaker I used to refer so much in the past.
So, I asked this guy if he could give me some advice on how I could approach his client. He said, 'Nonsense. I'll get my client to call you tomorrow." And that's what happened. I ended up doing a program for them that, over the next three years, resulted in literally millions of dollars.
The point where Bob stopped chasing customers and started to attract them
I've always done outbound marketing to create marketing and speaking opportunities. However, as I got older, I decided to speak less, so I'm not doing outbound as much as I did when I was full-time. But if I wanted to speak as much as I did before, I would keep doing outbound today.
I would say that I stopped chasing customers probably right after the Go-Giver came out. That was about 12-13 years ago, and we started to gain a lot more inbound calls.
Bob's key success factor
It is probably that I have a very highly developed sense of empathy for others, which allows me to get to the heart of other people.
Bob's Mountain
Since we believe that the best way for entrepreneurs to get a fast, big, and sustainable success is by leading your (new) market category, and the entire entrepreneurial journey reminds me of mountaineering, or conquering the mountain; I want to ask you if there is a mountain you dream of climbing or a mountain you have already climbed?
On the physical level, I can genuinely tell you that I have never climbed a mountain, and I can just as genuinely tell you that I don't plan to climb a mountain.
On the metaphorical level, I can tell you that I have climbed many mountains, as I'm sure many of us have. I guess I will climb more mountains because I think that's part of life. I think we are continually climbing mountains; we are setting new goals and we have desires that we continue to have because I believe that we've been programmed by our creator to want to make a difference and to want to have something bigger than ourselves to live for.
So, I see life as a series of hills and some mountains along the way.
Bob's Book
Best way to connect with Bob
More resources for Entrepreneurs
Don't Miss – Customer Focus Strategy & Execution: Market Analysis for Fundraising
Hayut Yogev's Latest post: How this incredible entrepreneur manage to make a major impact while reaching business success and a very high influential status?