Ep. 196 – Ari Rastegar "It's about coming to the right answer for the consumer and taking your ego out of it.., taking yourself out of the equation…"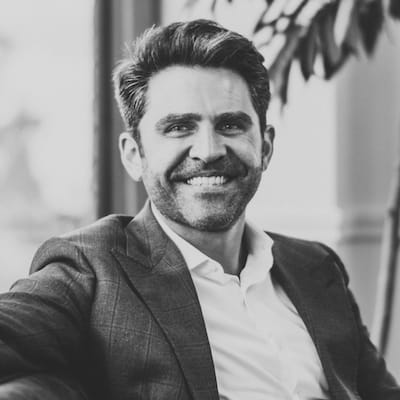 Ari Rastegar, Founder and CEO of Rastegar Property Company, has earned a reputation as a thought leader in real estate with his innovative, technology-driven investment strategies. He specializes in recession-resilient real assets and multifamily real estate developments, building portfolios designed to reduce risk and maximize capital appreciation potential.
Rastegar Property Company has acquired over 20 properties across the Sun Belt over the past year and a half.
Most passionate about
Reinvigorating buildings and renovating them, bringing them up to class. Being able to bring a superior product to our tenants—that's really our main focus at the moment.
We have things going on with building a thousand homes south of Austin. We're building multi-family, we're building industrial near Tesla's new plant.
Ari's career and story
I was born in Austin, Texas, where our company is headquartered.
We're a real estate, private equity firm, and we've done business in 38 cities in 12 states.
Right now, we're very focused on vintage multifamily, which is basically older apartment complexes—30-, 40-year-old apartment complexes in very good locations.
My grandfather and my father are both Iranian immigrants to America.
I was a literature major in undergrad. While I was in law school, I had an inkling, around 2005 or 2006, to start building single-family homes.
I partnered with a local developer and borrowed $3,000 from the father of one of my friends from college. Shortly after that, the financial crisis happened.
I got kicked in the teeth pretty hard but was fortunate enough to get an introduction to a very, very wealthy person that was on Wall Street and moved me into New York.
I worked in various businesses as an entrepreneur under this kind of umbrella of wealthy people.
I worked directly in real estate for several years and then decided to start my own company. Now it has been almost six years.
Best advice for entrepreneurs
We're very much data-driven.
As a company, we follow the math, we follow the trends. We track data from the light bulbs to the water heaters to make more effective investment decisions.
It's about coming to the right answer for the consumer and taking your ego out of it—collaborating, having a great team, but really understanding what they truly need and taking yourself out of the equation, delivering that in a win-win environment in which they're getting some sort of value. My hope is that it would be an extraordinary value.
The biggest, most critical failure with customers
I was running an entertainment company in 2011 for some very, very wealthy real estate people whom I had become close within the real estate world. There was a lot of trouble during those years, as people know.
We did everything right by our standards. We sold the tables. We booked big sponsors. We had Sports Illustrated. We had the Black Eyed Peas and Puff Daddy and all the big performers.
And then the biggest ice storm in the history of Dallas, Texas hits the Super Bowl two days before and all the flights get canceled.
It was a failure in the sense that financially, at the time, with all the chargebacks and returning the money to the customers and things of that nature, it wasn't profitable. We lost money as a business. So the failure from a monetary standpoint comes from that vantage point, which I took very hard.
Biggest success with customers
One specifically was during COVID.
When the world really shut down, we became extremely active. We started buying like crazy and we were able to procure financing.
We partnered with a huge insurance company. I was able to explain to them the opportunity and they got it.
We bought several apartment complexes.
I think we bought about nine properties within the first three months of COVID, which was basically unheard of.
When there is a crisis of some sort and people become fearful, they lose logic in the herd mentality to our being a contrarian and really understanding the math, understanding the future. With a long-term focus, you can really buy things, whether it's real estate or stock or any type of commodity.
Ari's recommendation of a tool
Salesforce
It tracks everything about prospects and customers: When have we communicated? When did we do maintenance calls? And the like.
It's an unbelievable tool for staying organized and all of those modalities, although it's difficult to implement in some regards. It takes a while to really understand the full power of what that technology can do.
Pipedrive is fantastic.
Ari's one key success factor
I think continuing to learn.
Always treating every day as an opportunity to learn, reading voraciously, different books, different ideas, listening to podcasts, listening to people like you.
Accepting the fact with humility that I don't have all the answers.
Ari's Mountain
Since we believe that the best way for entrepreneurs to get fast, big, and sustainable success is by leading your (new) market category, and the entire entrepreneurial journey reminds me of mountaineering, I want to ask you: Is there a mountain you dream of climbing or a mountain you have already climbed?
I have a mountain. I have a very, very, very tall, steep, snowy, slippery, sharp, dangerous mountain that I'm climbing.
I think people miss—about mountain climbing specifically, and also in life—that you have to know when to go down. You're not always moving up. You have to be able to get to a certain level, to find a base. You have to stay there for a while. You have to hit a plateau, you need to rest. You might've moved a couple of steps too quickly and you reached it.
But no matter what, you keep climbing and you keep moving. Sometimes moving and progress mean being still and being calm. That's part of the process.
I try to remind myself of the advice that I'm giving.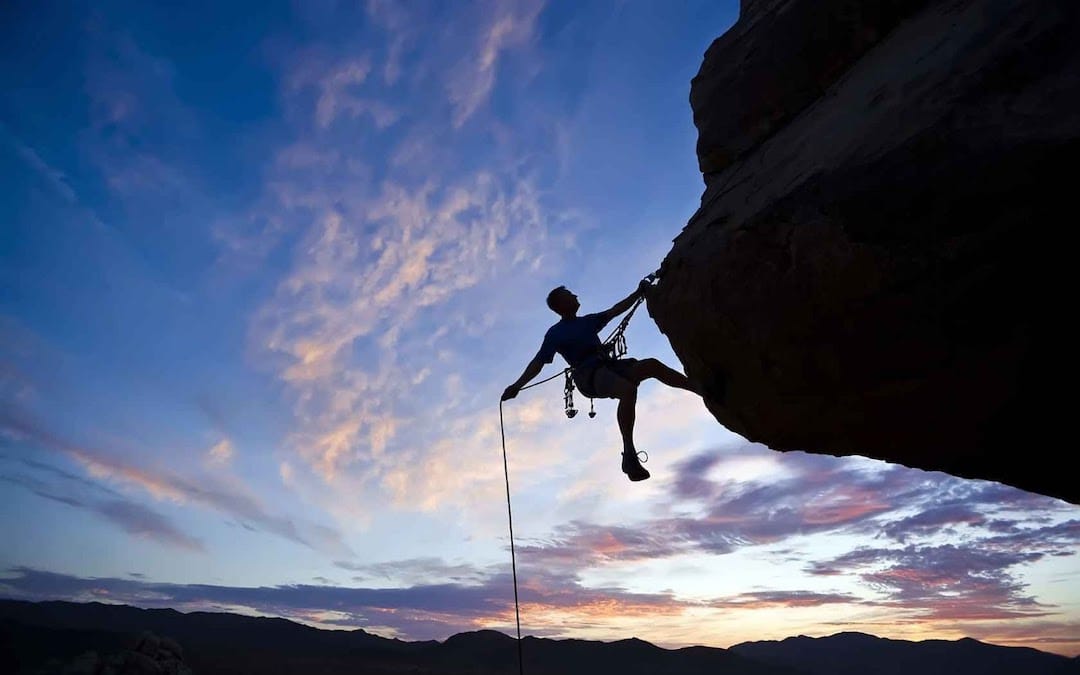 The best ways to connect with Ari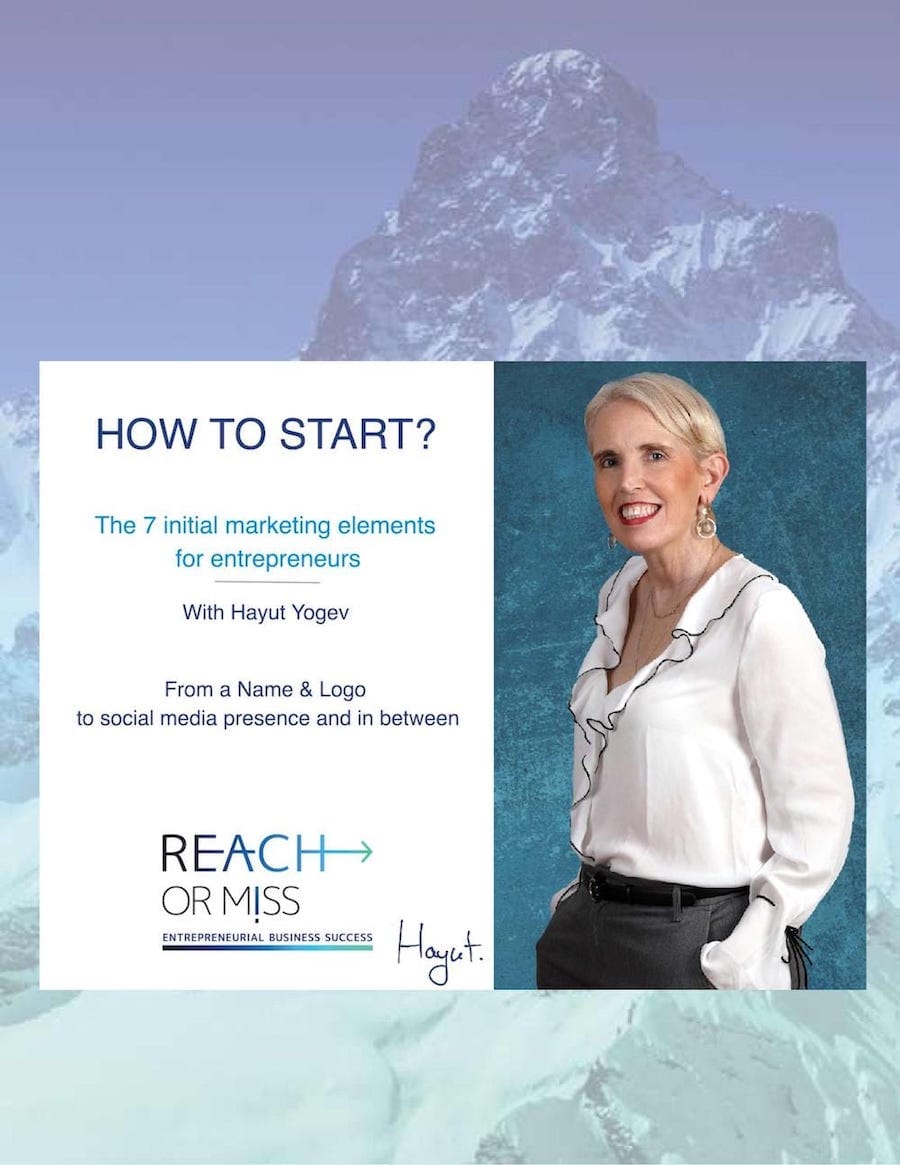 Want to learn how to start your Entrepreneurship?
Download for Free
HOW TO START ?
Want to learn how to choose the best Name and Logo? Not sure which customers to focus on right now and where they are? Want to build your website, or trying to figure out how and what content to share on social media?