Ep. 036 – Amos Talmor opens the gate in Asian Pacific countries for startup companies world wide.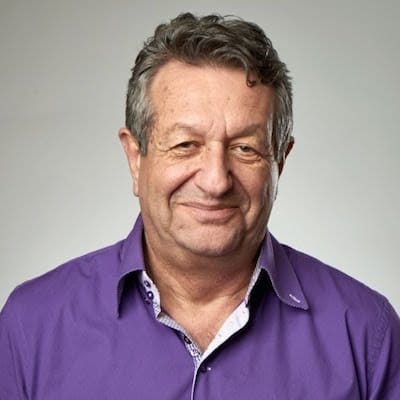 Amos Talmor Show Notes
Amos Talmor is focused on Marketing and Business Development, specializing in bringing cutting edge technologies and innovations from Israel to the rest of the world. My focus is on assisting start-up companies in successfully penetrating the world markets from US and Canada to Asia and Europe and helping them to establish their local presence and market share.
Most passionate about
Technology is changing our lives and I know how to approach customers in this environment. Today, I go hand in hand with few technology startups, in some of them I invested money, and with others, I'm involved as a board member. I help them with two things; finding the funds for them on one hand and opening the gate in Asian Pacific countries for startup companies world wide on the other hand.
I always look ten years ahead and try to accomplish as many things as I can in the first year.
Amos's Career
I started working in China in 1985. I was representing a small Israeli startup company, called ECI. No one had heard about ECI in China then. Within a few years, ECI became a semi giant infrastructure telecommunication in China and I recorded over 600 million dollars in sales. You can do successful business in China. But you must understand first what to do and how to do it. You can't just come to China hoping things would work out. They won't.
Since then, I worked with many startups in different positions; mainly helping Israeli startups become international successes.
Amos's best advice about approaching the customers
Understand the customers. IT doesn't matter which country you are penetrating, you have to sit in the customers' seat. Many entrepreneurs say, "I have the right product and the right service, so I think the customer really would want to use it", it doesn't matter what you think. The only thing that matters is what your customers think. Companies that look at their customers must build trust with them.
Once you understand what your customers want, what your customers need, and you know that your solution meets the customers' need then you have a match.
Biggest failure with a customer
The first example I want to talk about was with a startup that had an excellent product. They had a very big project in Israel with one of the banks; we had the launch, and the contract. We even got the down payment from this client, and then the client said now let's go to the headquarters in the US. I worked with them and we built the offer and service; we worked very hard, but we didn't manage to come with the product on time.  Once we fail and we got the letter from them saying you missed the target, was probably one of the lawsuits days.
If I look for my own failure, I'll tell about one of the latest projects. My dream was to build a space that would combine a working space for entrepreneurs together with the best professional guidance. I ran this project a bit more than a year, and unfortunately due to technical issues I couldn't keep running this project and I had to close the business. Which was very painful, and I consider it as my biggest failures, since I felt I could really change the world here and increase the percentage of startups' successes.
Biggest success due to the right customer approach
As I told you, I worked in Asia for many years and one of our biggest projects was around 54 million dollars in the Filipinos. There was a tender to this project and we had competition, of course. I lived in Hong Kong at the time, and I decided to fly to Manila and try to meet the decision maker to learn more about the project and get a better chance to win the tender. So, I flew to Manila very early that morning, but when I came to his office the secretary told me he just flew to Hong Kong! I flew back to Hong Kong, Bought an expensive ticket for the first class at the flight back to Manila on the same day and used my premium frequent flier relationships to get a seat near his. Fortunately, there was a delay in the flight so I had a bit longer time with him on the plan. He invited me to eat breakfast with him the other day and needless to say, we got the project. I was so focused in listening to my customer and understand exactly what is important to them in this deal.
Recommendation of tools for customer focus, marketing, or sales
I mostly use LinkedIn. I have more than 10000 connections, and this is the best business tool; I get a lot ion very important information and relations through it. After LinkedIn, there is WebEx and WeChat for making connections in China, but LinkedIn is definitely the number one tool for me. I use LinkedIn more than I read the news.
Recommendation of a person, or a book, that impacts Amos's "customer focus" and success
That would definitely be my boss in ECI, Mr. David Rubner. He was my mentor. His advice was always very smart and very polite and I'm sure anyone that knows David would agree with me. He is always ready to help people.
The other person that really affected my life as an entrepreneur through the media and through the book about him is definitely Steve Jobs. His rise, his fall, and rise again were, for me, the biggest inspiration.
The point when Amos stopped chasing after customers and started to attract them
Yes! I believe the minute I took the service department under my authority as sales director. The minute you give the customers a daily service; you can easily exceed your competitors and this is what helped me to get to the point where the customers came to me, because they trusted that we do an excellent job for them as a service, so they also come for the next purchase.
What is your one key success factor?
I think mostly is listening to the other side, their pains, their needs; you always should understand what they need. I always tell entrepreneurs, wait a bit, count to ten before shouting your answer.
Amos's Mountain
Since we believe that the best way for entrepreneurs to get a fast, big, and sustainable success is by leading your (new) market category, and the entire entrepreneurial journey reminds me of mountaineering, or conquering the mountain, so I want to ask you if there is a mountain you dream of climbing or a mountain you have already climbed?
Yes. You reach a point in your life were you seek changes, but you don't want them to be too extreme. The year 2010 was a good year for me business wise, and I got a reasonable exit from one of my investments so my lovely wife and myself went for a trip in Italy. A friend we met with offered us to join them to a trip on Toscana. We fell in love with the mountains and the view there and at the end of the story we bought a house in the center of the mountains. And to sit on our balcony at the end of the day is the most enjoyable and inspiring experience. The village people there are incredible when we came to the house to organize the place, all the village ladies came to clean and arrange our house and it was the warmest welcome one could get in a new place.
Amos's house on the village in the center of the Tuscany mountains.
Best way to connect with Amos:
Amos's most recommended mentor, David Rubner, his boss in ECI
Recommended book
More resources for Entrepreneurs
Don't Miss – Customer Focus Strategy & Execution: Market Analysis for Fundraising
Hayut Yogev's Latest post: The three free, most practical steps to researching and locating your market