Ep. 046 – Aman Advani – He was on Forbes 30 under 30 list, broke the record for largest fashion project on KickStarter, and ensured their team is their biggest success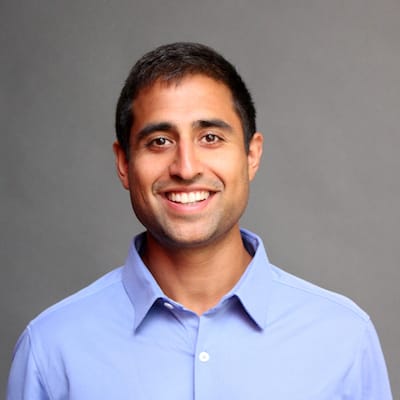 Aman Advani Show Notes
Aman Advani is co-founder and CEO of Ministry of Supply, a clothing brand inventing a new category: Performance Professional – performance dress clothes. The company was founded in 2012, with the mission to incorporate fundamental engineering and performance principles into dress clothing staples, ultimately building a wardrobe that both looks good and feels comfortable (think Nike meets Brooks Brothers). Prior to co-founding Ministry of Supply, Advani spent 4 years in management and non-profit consulting with Deloitte and TechnoServe. He holds a BSIE from Georgia Tech, and half an MBA from MIT's Sloan School of Management, and was a member of Forbes 30 under 30 list.
Most passionate about
We started our company, Ministry of Supply, 5 years ago. The mission hasn't changed since day one – making comfortable, highly engineered dress clothes that you look forward to wearing.
On a deeper level, the passion for us is how it will impact and improve someone's life; if someone doesn't need to iron every morning, he could get an extra 15-20 minutes to play with his kids.
The idea came out of necessity as consultants who had to go all over the country for four days away of home, and I couldn't wait for the end of the day to take my clothes off and put on my comfortable gym clothes.
Aman's customers
At the beginning, when we started to figure out who our customers are, we started by thinking of geographical and demographical parameters but then we found that we should really ask ourselves who this product is really hitting and who is excited about this product.
And we found out that its much easier for us to design and center our company around how someone thinks and how they act. And who this product is resonating with and who we build this product for is someone who is very intentional, very thoughtful, and educated. They really thought about the product and how it might impact their life.
They intended to be very interested in progress. We called them very thirsty customers someone that always looking to what's next, how would I grow my business. Really excited about their careers.
Aman's best advice about approaching customers
Our philosophy is Quantified Empathy, like when rational meets emotional and we translated this philosophy to 8 qualitative tools.
The advice is that it's a lot easier to build a business based upon market pull than technology push. If you listen to the customer and create a product around a challenge and opportunity for these customers, then it is much easier to get the product into their hands.
Biggest failure with a customer
Our name, Ministry of Supply, is derived from Q, the character from Bond's films. And he makes all the gadgetry for Bond and he makes sure that Bond looks great but also that he is ready for anything that might come. And we feel like we are arming our customers for every day battles, getting on the subway, sweating, dry cleaning, ironing, etc. So they can look great but also be ready to face the daily challenges.
But what Q also does, that I think we missed in the first years, is that Q involves Bond in the process, in the design studio. And early on, we felt like scientists designing in a closed glass lab for a customer we thought we understood. Only when we "left the glass lab" and went out into the real world and spent much more time face to face with potential customers, and developed this Quantified Empathy tool kit, that our products came to life and started to answer these challenges and opportunities that our customers needed.
We really had to change our mindset towards the customers around the second year of the company.
In 2012, we launched the startup on a KickStarter campaign that was a big success, raising $430,000 dollars in 30 days with a goal of $30000. We were so excited and happy about it, but we didn't execute properly…and the shipment was late in two months and we lost money there. It was a really harsh lesson early on.
Biggest success due to the right customer approach
I have two successes I think I should talk about; our great success that doesn't directly connect to customers is the team we managed to build together. It's a team that is deeply empathetic and share knowledge and thoughts and feelings and is deeply committed. Nailing that culture, when you look forward to going to work on Monday morning, is definitely our biggest success.
The other success, which is directly connected to customers is the framework of Quantified Empathy that really shifted our ability to create a product that customers really need.
One of the tools among the eight tools of the Quantified Empathy framework is a tool that collects any and every feedback from any interaction with customers – online, offline in the stores – and enables us to have clear insights about customers' satisfaction on one hand and also every single piece of information about how to improve the products on the other.
Did you already come to a point where you stopped chasing after customers and started to attract them?
I must admit that we are chasing after customers, but we do that only in order to tell them about the products, not to sell them anything.
We are not pushy-sellers.
Recommendation of a tool for customer focus, marketing, or sales?
My tool is Microsoft Excel. There are some conceptions that you need to use a really fancy piece of software that will do all the work for you and that these tools would solve your problems. Excel is a blank spreadsheet when you open it, so it's an opportunity for you to organize your data into actionable insights.
We still today use a lot of Excel and I think it's the best option for a customers' insights tool.
A person who impact Aman's "customer focus" success?
I'll give credit to a person named Jason Jacobs who started his company (RunKipper) long time ago and sold it later on. He said: Don't waste time convincing the unbelievers, spend time finding the believers.
Aman's key success factor?
That's would definitely be the team and the culture we built. Everything that we succeed in comes from the team. We have a team that has deeply empathetic respectful and enjoy being around each other.
Aman's Mountain
Since we believe that the best way for entrepreneurs to get a fast, big, and sustainable success is by leading your (new) market category, and the entire entrepreneurial journey reminds me of mountaineering, or conquering the mountain; I want to ask you if there is a mountain you dream of climbing or a mountain you have already climbed?
I'll name the most obvious mountain, the one that I fell in love with, Mount Everest, and read all the incredible books about climbing this mountain like, The Climb, and other books. When you look 50 years ago, when climbing the Everest was such a disaster till today when the people are standing in line; it's such a real statement about the progress of humanity and who knows what will be regarding Mount Everest 20 years from now.
The best way to connect with Aman
Recommended books
More resources for Entrepreneurs
Don't Miss – Customer Focus Strategy & Execution: Market Analysis for Fundraising
Hayut Yogev's Latest post: The three free, most practical steps to researching and locating your market