Ep. 025 – Alex Baker – Partner at Relay Ventures, says their differentiation comes from their CEOs & the 60+ portfolio companies they invested in, but thinks almost all startup companies over spend about at least 25%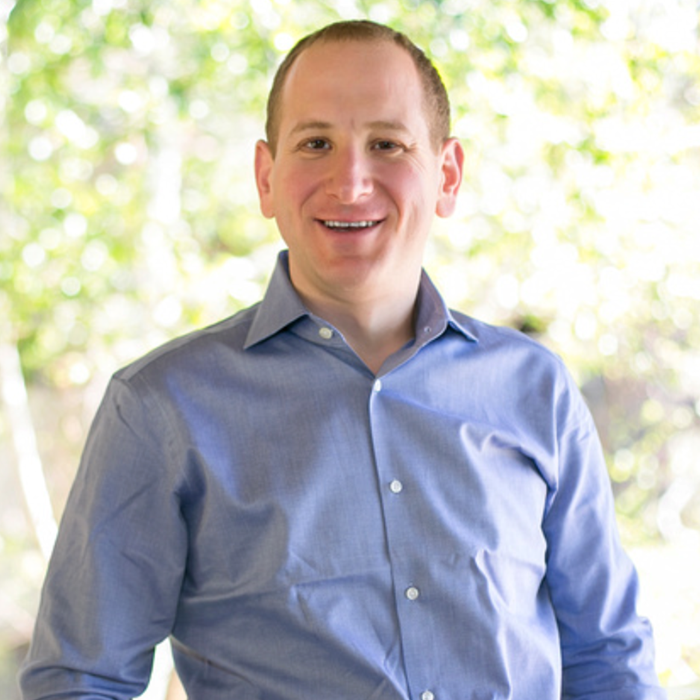 Alex Baker Show Notes
Alex joined Relay Ventures in 2008, after eleven years of management consulting with global credit card and payment companies.
Summary: Alex joined Relay in 2008, bringing a consulting background specialized in financial services. Prior to his experiences at BearingPoint and PwC Consulting, Alex studied at the Schulich School of Business (York University). With Relay, he works with mobile-focused software and hardware entrepreneurs across a variety of industries. He is also an active part of the venture capital community in Canada and abroad as a Kauffman Fellow, as well as an advisor, and a frequent speaker/panelist.
Current: Alex's background in strategy and finance lends well to his roles overseeing Relay Ventures' investments in a broad range of mobile platform and connected device companies.
Location: Toronto
Most passionate about
Relay Ventures is a mobile focus fund. We raised four funds in total, around 150 Million US dollars each fund. We define our focus in mobile as everything from the cloud to the sensor. Today's passion is around what is happening with sensors and how mobile is redefining itself as edge computing.
We plan to continue to look into investments in edge computers. We are very interesting in consumerization of health care; and we have a lot of interest in financial investments.
The company
I started in the venture capital business in 2007, and we created Relay Ventures in 2008. At the beginning we called ourselves the Blackberry Partners' Fund. Blackberry was an investor in the first fund. At the beginning, we built our portfolio around the brand. As mobile became more ubiquitous and different devices introduced into the market and the market expanded, we built Relay Ventures around our portfolio.
The differentiation we have is really around our CEOs and the 60+ portfolio companies we've invested in; companies that are either still operating today or have been going alone to be acquired by the likes of Google, Facebook, AOL, and Yahoo.
We worked hard to grow a great portfolio full of entrepreneurs that share ideas with each other. I just came back from California; we had 15 of our CEOs for roundtable with three executives that came to teach about growth, sales, and marketing novel ideas, we try to do that every quarter. We also have a network of advisors who help influence our decisions, bring us new ideas.
At the end of the day, this is really about the reputation that we built from the investments we've made.
The customers
We have two sets of customers – our investors and every one of our portfolio companies. We like to feel that we are bringing value back to our portfolio companies.
Alex's best advice about approaching the customer
The companies in our portfolio that have been most successful from sales, marketing, and finance perspective are the ones that are constantly testing anything that you can think of. You need to test different pricing, different marketing campaigns, as well as different finance strategies. That's absolutely essential.
Biggest failure with a customer
The failures that usually come out are around timing of market. The failure around market timing is that companies over spend when they got their 1st, 2nd or 3rd round of financing. There is an immediate reflex when company raises money to go out and hire people, at a phase that they are not conditioned for. There wasn't one company that I've been on their board that didn't wish to have an extra three months of capital. Almost all companies over spend about at least 25%. They spend too quickly.
I consider a failure where the company doesn't exit for what you expected it to exit for. Or if the company has to turn around and do a massive lay off.
I've learned a lot over ten years, in cases where we had to bring in a CEO, as a board member, I don't think I've done a good enough job giving the existing CEO founder feedback. I've changed my path on that. I'm a lot more up-front and open and provide more feedback in real time. We are also trying to surround the founders with people that can help them and make them better managers.
Biggest success due to the right customer approach or focus
We take a very team based approach on investing and decision making; the biggest success is the fact that we've been able to raise four funds together.
Recommendation of tools for customer focus, marketing, or sales
Everybody uses different tools, when I see one tool that I like I encourage other companies in our portfolio to check it. It so easy today to discover new tools.
I use OneNote religiously, I've been using Nudge, from Toronto that uses sales automation and suppose to tell you where your prospects and customers have been mentioned, and I use another company, which called Accompany, based in Palo Alto, which helps you to prepare for your meetings and consolidate information about who you're meeting with. We started to use Slack and Pitchbook.
Recommendation of a person, like a mentor, or other service provider that impacts you or IT Central Station.
I read a book about prioritizing that I really think is just out of this world… Essentialism by Greg
What is your one key success factor?
I'm a very relationship focused person. For me, relationships is the guiding lines for success. Good relationships will lead to strong successes.
Resources Mentioned:
The best way to connect with Alex
Recommended tool:
Recommended book:
More resources for Entrepreneurs
Don't Miss – Customer Focus Strategy & Execution: Market Analysis for Fundraising
Hayut Yogev's Latest post: The three free, most practical steps to researching and locating your market
Former interview: With Russell Rothstein who didn't understand how people wouldn't book anything (like restaurants, hotels, etc.) without review sites but businesses make decisions about technology without reviews of their peers. So, he founded IT Central Station, and led the change of a 3 trillion dollars industry.