Is there a formula for reaching Entrepreneurial Business Success?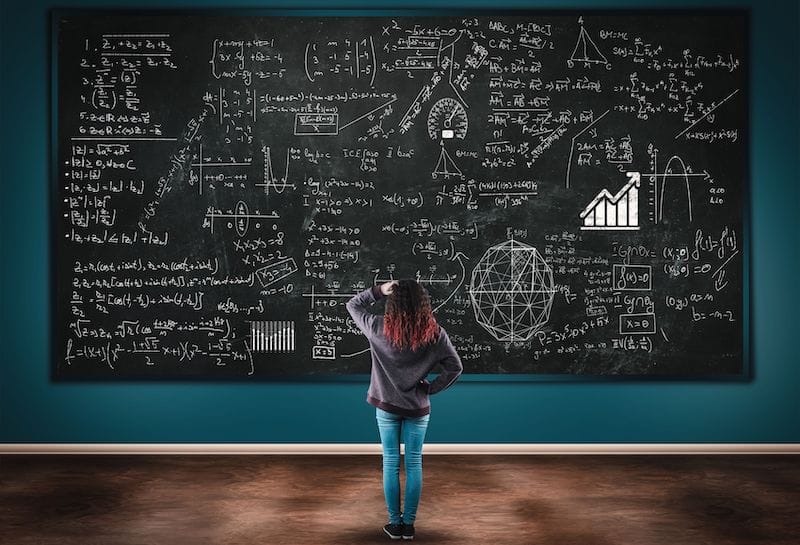 Is there a formula for reaching Entrepreneurial Business Success?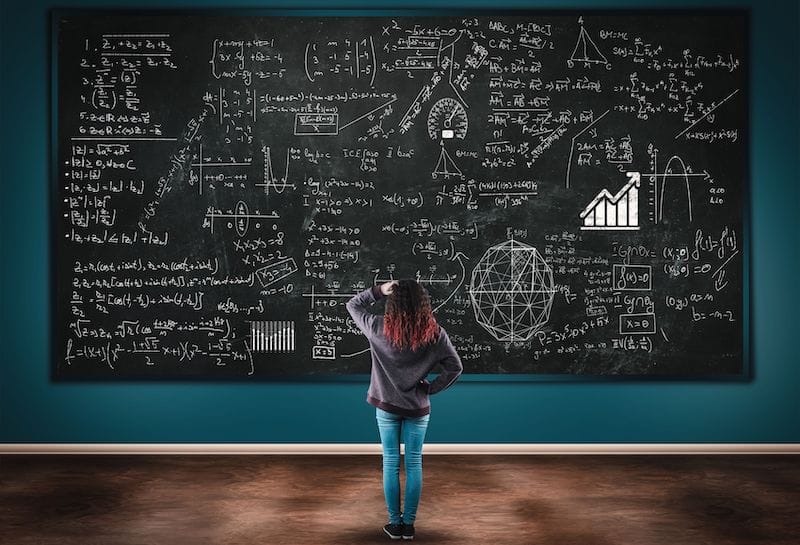 The 3 shared traits behind successful entrepreneurships
It took me twelve years of research that included following 120 entrepreneurs from their first stages, Interviewing more than 100 successful entrepreneurs, and listening to hundreds of thousands of them. Here are the three factors of the Formula for Entrepreneurial Business Success.
1. New / Non- existing thing - that's needed
Jon Lee Dumas invented a daily podcast, Jeff bullas started to write about social media when the first innovators seeked for information, Mike Stelzner started to share content for free, Mike Alton built websites for clients and shared content about social media to find more customers when he realized that what his customers really wanted was to learn about how they can use social media. So he became a blogger and social media educator. Douglas Burdett started to interview authors of new marketing books, John Nemo cracked the code for selling through LinkedIn, Pam Wasley established the interim executive model, Mike Alton built websites for clients and shared content about social media to find more customers when he realized that what his customers really wanted was to learn about how they can use social media. So he became a blogger and social media educator. and the list goes on. 
You don't need to be the first, and you don't need to be the only one in the world that offers that product or service, you do need to be the first or unique among your target audience.
The story I heard in my interview with Mike Alton  is a great example not only for choosing a new needed service (or in that case, information) but what's it takes to find it.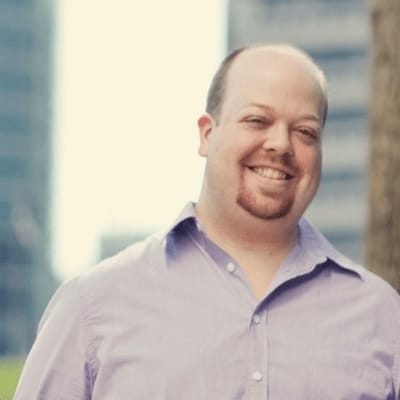 Mike Allton
Mike Allton is a Content Marketing Practitioner, award-winning Blogger, and Author in St. Louis, and the Chief Marketing Officer at SiteSell. He has been working with websites and the Internet since the early '90s and is active on all of the major social networks.
Mike teaches a holistic approach to content marketing that leverages blog content, social media and SEO to drive traffic, generate leads, and convert those leads into sales.
Mike's entrepreneurship
I started the Social Media Hat back in 2012. At that time, I had been building websites, and as part of that website business, I was blogging about social media marketing in order to give my prospects and customers helpful information. It didn't attract people who needed websites, it attracted people that already had a website and wanted to learn about their social media opportunity.
So, as a result, I wasn't growing my online business, but I discovered that I like to write and I like to teach people how to use social media blogging.
I realized that the content doesn't help to sell websites, however, I decided to create a site about social media blogging and that what I did.
I've used my site as a testing ground for anything related to online marketing. I execute the test and write about it and I found out my audience really appreciates those kinds of insights.
And in the meantime, I was experiencing making money through the website and I tested that as well. Affiliate relationships, Google AdWords, Display ads, and many other monetization techniques. The most successful way to make money is to have a product that can you sell a lot of, so it can scale.
2. Technology is a success factor
Andres Pira started to use VR systems that allow his real estate clients to walk through and see what they are buying, without actually being there, and sold an extensive amount of units just with this technology. Dorothéa Bozicolona-Volpe uses technological listening tools to focus on understanding customers' needs to help her clients make their digital transformation. Paul Bratby got some geeks that turned his trading strategy that hasn't lost a quote for 15 years, into a software. Mellissah Smith worked with a development team that developed the technology for developing automatic marketing strategies without a human. 
You don't necessarily need to develop a new technological tool (although sometimes that's what leaded entrepreneurs towards a billion-dollar company market cap). However, you must find the technology that will allow you to boost your entrepreneurship to a meaningful level.
I loved the stories of Andres Pira and Paul Bratby about the impact of technology on their success.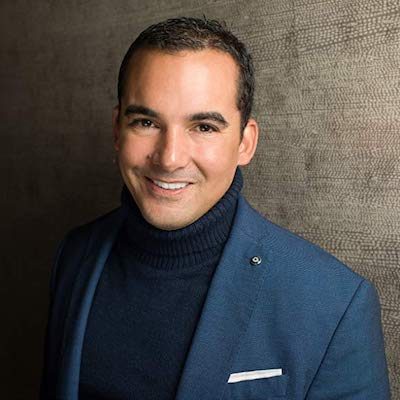 Andres Pira
16 years ago, Andres was homeless, sleeping on the beaches of Thailand, starving, frustrated, and angry at his situation. When he reached out to the last of his friends he hadn't already begged for money from, his friend responded by giving him something that would prove to be much more valuable -a book called The Secret.
Though it did not happen overnight, today he runs over 19 companies, employs over 200 people, and is one of the largest real estate developer in Thailand. He has only just begun his journey and continues to apply the lessons he learned in The Secret, only to see more prominent and significant results.
Andres has narrowed down the 18 principles he uses to achieve success, which is now laid out in his book, Homeless to Billionaire.
Andres's most recommended tool
A big success for us is we started to use VR systems and walkthroughs with our clients. People can sit in China, Australia, or America and feel like they are actually in that room, unit, or house. They can walk around feel like they are already there and with this technology that we have now and we even have them in offices and shopping malls. Our clients can see what they are buying with a VR system and we've sold an extensive amount of units just with this technology.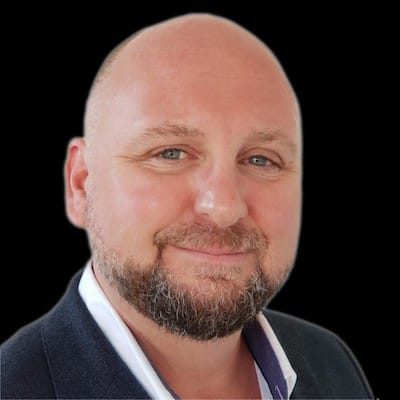 Paul Bratby
Paul Bratby is the founder of Trade The Fifth, an Elliott Wave program designed to educate traders and investors on the financial markets so they can take responsibility for their own portfolios and trading accounts by learning how to ride the profitable Fifth Wave setup.
Paul started in the business over 14 years ago, and combined his career as an Engineer along with his Military Mindset to develop a repeatable trading and investing strategy that he has used to manage 8-figure accounts.
Most passionate about
I retired as a money manager five years ago. But I got bored, so I started a hobby. This hobby was revolving what I was most successful at, which was trading, investing in stocks and shares, and future contracts, these sorts of things. It started to keep me occupied to help people realize their dream.
I had a dream to move to Spain, live in a villa by the sea with a beautiful sea view, have a pool, and live a nice and comfortable life. I've got all of that.
Everybody has their different dreams. What I wanted to do was to share my story and help people in this industry. A lot of people want to take control of their own future, their pensions, their savings, or even by creating more income by trading and investing in stocks and shares and future contracts, so I just wanted to help.
It was doing great as a hobby project, helping traders become more successful. I built a great strategy; I've never had a losing quote for 15 years by now. So what I did was getting some geeks that turned this strategy into a software. And it was doing great.
Paul's entrepreneurship development
In May last year (2018), I was in Chicago doing a small training event as part of this hobby project, and an entrepreneur from Silicon Valley came to me and said: "Paul. I just got on a flight because I needed to see you; I think you've got a great product. I've got a great experience with digital growth, and with startups. I'd like to go into business with you." So, it was a bit of a shock, but we did it!
We started the company in July 2008. We launched the website in November 2018, so we're coming up to one year. And in that first year, we are one of those strange statistics that one in 10000 tech startups are in profit in the first year. And we are profitable in our first year.
We've got a cloud-based system, and we've gone through hyper-growth because of me having that foundation, that hobby, and that experience, coupled together with my partner that got an eye for growth, hacking, and tech and we had a great first year. I fly to the US four or five times a year, hold live training events that are sold out.
3. Strong Social Media Presence is key
Angela Maiers completely changed her professional direction when she realized how she could impact many people worldwide and used social media (146K Followers on Twitter) to spread her message. Smita Nair Jain manages to impact hundreds of thousands of entrepreneurs, youth and women through social media; "I'm always there whether it's LinkedIn or Facebook or Twitter or Instagram. I'm completely hooked on it. I only use the social aspects of social media, so people on social networks are very reactive to me. I've got an impressive number of followers on all my platforms, and I'm deeply grateful to all of them". Mike Alton is award-winning social media blogger that turned his successful website into a testing ground where he executes online marketing tests and writes about it for his audience (Mike has 52K followers on Twitter), Kate Erickson established Kate's Take: The EOFire successful Audio Blog.
I found out that a solid, meaningful social media presence is a must for entrepreneurial business success. You don't need hundreds of thousands of followers, not even tens of thousands (unless you are a social media expert) however, you need to build your presence on the social media channels that your audiences are using. 
Angela Maiers is just one of the hundreds of thousands of successful entrepreneurs that a meaningful presence on social media paved their way to success.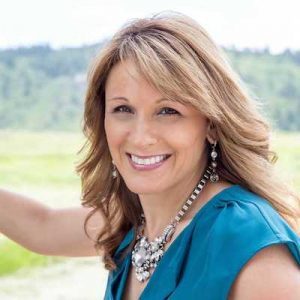 Angela Maiers
Angela Maiers has been listed as one of IBM's Top 20 Global Influencers, named by Forbes as one of the Top 5 Education Leaders to Watch, in 2017 and 2018, and is among Huffington Post's Top 100 Social Media Influencers!
Angela founded the global movement, Choose2Matter, in 2014. The non-profit organization grew out of the impassioned response to a TEDTalk she gave on the power of two simple words, that went viral. YOU MATTER!
She is the author of nine books, including the highly-acclaimed Genius Matters and Classroom Habitudes.
Futurist. Innovator. Educator. Entrepreneur. Change Maker. Angela Maiers is on a mission to disrupt the status quo and to empower every individual to change their own world, if not the world around them for the better. It is fair to say she leaves no room unchanged. Please join me in welcoming – Angela Maiers!
Angela's recommendation of a tool for customer focus, marketing, or sales
I think we all suffer from the "shiny new tools" syndrome. If I look at my journey in social media, my journey as an entrepreneur, I have basically used the same five tools since the beginning. Each serves a purpose and I think that understanding the function of what you want to do has to lead. The purpose has to lead.
1. Twitter. If I really want to know what people are saying, I need to be masterful at learning how to search. The conversations and hashtags are absolutely revolutionary because they allow you to get into the community, the real conversation. You can also do this through Twitter lists and other things.
2. Video. For a different objective, I think the best way to connect with your customers, for them to get to know you as an entrepreneur and as a brand, is through video. Nothing is more disruptive than video. I can do more in a half-hour or hour of video than I can in a thousand blog posts because people can see through you. You can't fake authenticity, and that is what allows you to reach above. I think it is absolutely essential for every entrepreneur to have a video presence.
Social media is the best, fastest easiest, and chipset way to build your brand as an expert in your field on the one hand and reach your audience on the other.
To learn more about what is needed to reach entrepreneurial business success, you are more than welcome to grab my free guide for the 7 elements of Entrepreneurial business success.