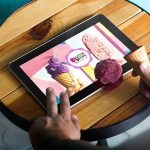 It's not like someone can decide 'You are an entrepreneur', or 'no, you are a small business owner'.
However from the last eleven years I've been working with entrepreneurs and startup founders I have noticed, there are three main differences:
At first, only startup founders were considered entrepreneurs. In time, a new type of entrepreneur evolved, who started small, aiming to earn money from the early stages, bring new ventures, and create a big difference in their field.
Today, this trend has gone a step further. It seems like everyone is leaving their '9 to 5' jobs to open their own business and calling themselves entrepreneurs.
Keep Reading »